Q&A with The Scarlet Faithful on Rutgers vs. Michigan State
Find out more about the Scarlet Knights ahead of Saturday's game.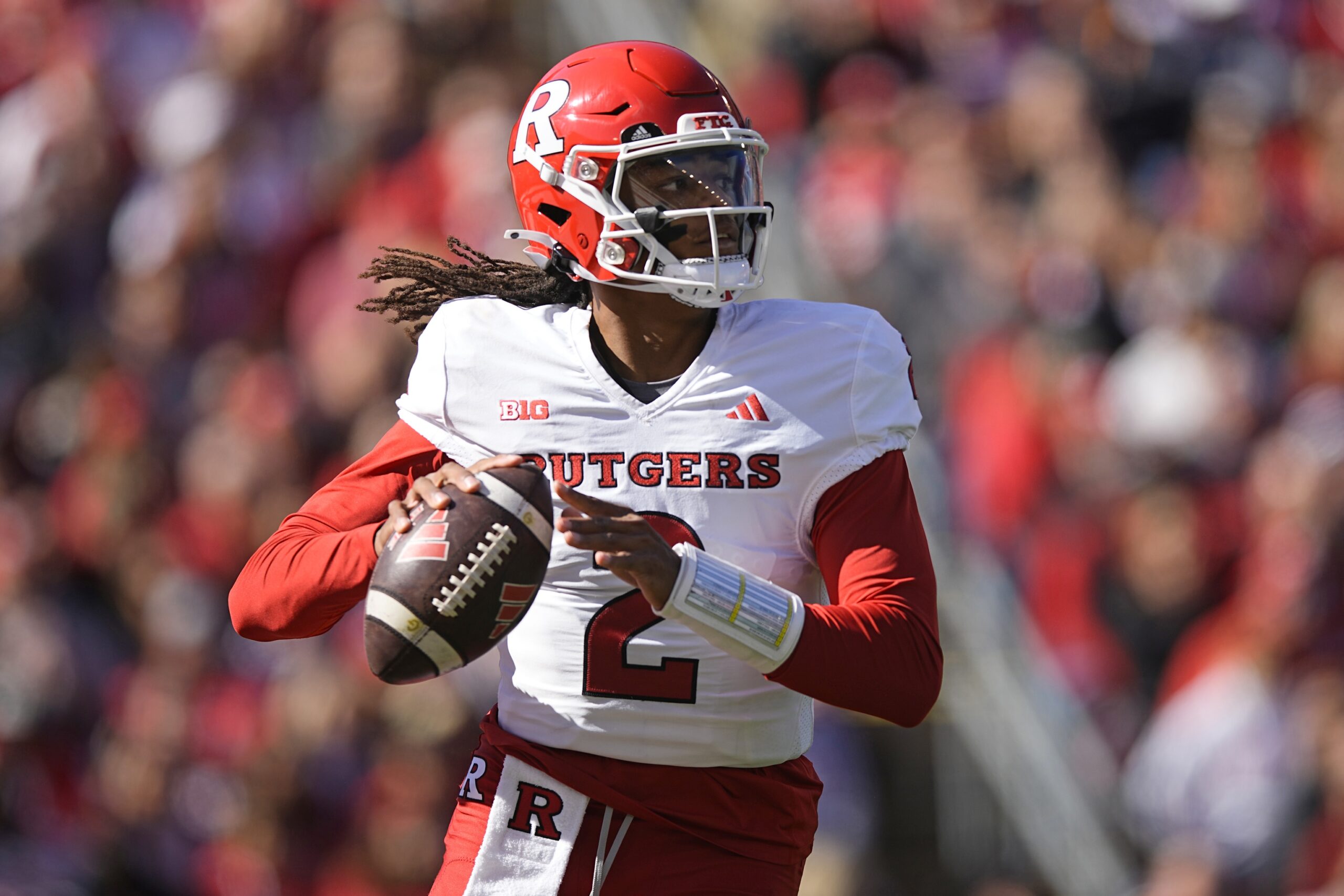 All eyes will be on Piscataway (kidding) on Saturday for the Rutgers vs. Michigan State showdown. Hear from a Rutgers expert on the matchup.
Here we are at the matchup that everyone is looking forward to: Rutgers vs. Michigan State.
Jokes aside, the Spartans (2-3, 0-2) will travel to Piscataway this weekend to face a Rutgers (4-2, 1-2) team that is just two wins away from bowl eligibility. Beating Michigan State would almost seal up a bowl berth for this team. Michigan State, on the other hand, is reeling after losing three straight games as well as its head coach.
So to talk about the important Big Ten matchup on Saturday, I connected with Aaron Breitman, co-founder of The Scarlet Faithful, to talk about Rutgers football and the matchup.
Let's dive into the questions.
CM: If there's one player on the Rutgers offense that MSU needs to worry about, who is it and why?
AB: I think it's JaQuae Jackson because he's the biggest deep threat Rutgers has in the pass game. He's a former Division II All-American who has been a solid playmaker downfield this season. Jackson has been a bit inconsistent but he has big play ability. I think Rutgers needs to have success through the air to win and Jackson is the most dangerous receiver on the team.
CM: Honest thoughts on Gavin Wimsatt?
AB: He has accuracy issues but I'm still in on him long term. I think Rutgers needs to utilize him on the ground more where he can do damage. He has also shown the ability to make some pressure throws and come through. He's just not consistent as needed. I also think new offensive coordinator Kirk Ciarrocca is still figuring out how to best use Wimsatt and the rest of his personnel.
Wimsatt's best game last season was against Michigan State. While I know their defense is a lot better this season, I think he can have a good game. The key is getting him into a rhythm early. Part of his struggles at times has been being put in all passing situations when they trail by multiple scores. I hope Ciarrocca can mix it up more in this game and it could benefit Wimsatt a lot.
CM: At this point in the second stint of Greg Schiano, how pleased are you with the state of the program?
AB: These next two weeks are absolutely huge for Schiano 2.0. Rutgers has an opportunity be bowl eligible before Halloween if they can win Saturday and then at Indiana the next weekend. It won't be easy. However, RU's defense played arguably its worst game last season in the loss to Michigan State and they still almost won. I know it doesn't necessarily work out that way, but they certainly have a 50/50 chance against the Spartans. They've also beaten Indiana two years in a row and have a real chance to do it again.
Now if Rutgers can only split these games, there is a decent chance this team won't go bowling. November is a brutal slate so if RU can't find two wins in October after a 4-1 start, it would be extremely disappointing.
It feels like Schiano's second run at Rutgers is progressing but that these next two weeks could be a turning point, positive or negative. The program desperately needs some sustainable momentum from this season so these next two games really are huge for the program.
CM: What are the strengths of Rutgers?
AB: The defense is the overwhelming strength of the team. They have dangerous edge rushers in Aaron Lewis and Wesley Bailey. Hybrid linebacker Mo Toure has the highest grade of any player at his position in the Big Ten per Pro Football Focus. Tyreem Powell and Deion Jennings have been productive as well. In the secondary, Max Melton is a top corner while Minnesota transfer Flip Dixon has been excellent.
The defense is currently ranking No. 10 nationally in passing defense (165.2 yards), No. 13 in scoring defense (14.7 points), No. 14 in total defense (282.7 yards) and N0. 40 in rushing defense (117.5 yards).
The key for this unit to take the next step to be truly a top 4-5 defense in the Big Ten is consistently forcing turnovers. They are tied for second in Big Ten play with 9 sacks. The Rutgers defense needs to be disruptive and their depth playing well against Michigan State is a key factor.
CM: What are your biggest concerns heading into this game?
AB: Whether the offensive line can generate any room for the deep running back group to run. They've done a solid job this season on pass protection and run blocking at times. However, against No. 2 Michigan and Wisconsin, the offensive line struggled quite a bit. They need a bounce game against the Spartans.
CM: What's your prediction and why?
AB: I think this is a true 50/50 game and it will be a hard fought battle on both sides. I think the Rutgers defense will have the chance to force multiple turnovers, especially if Katin Houser make his first career start as expected. It is supposed to rain so add on nt If the Rutgers offense gets handed short fields by its defense, it would give RU a big advantage. Obviously chunk plays on both sides are majorly important as well. In the end, I like the Rutgers defense to wear down MSU and pull off a much needed win in front of a strong Homecoming crowd.
Rutgers 27, Michigan State 17
Thanks to Aaron for his excellent, in-depth thoughts on Rutgers football. You can follow him on X (Twitter) here and for all of his coverage on Rutgers Athletics, visit The Scarlet Faithful.