Tom Izzo believes Jaden Akins can be "Gary Harris type shooter"
High praise.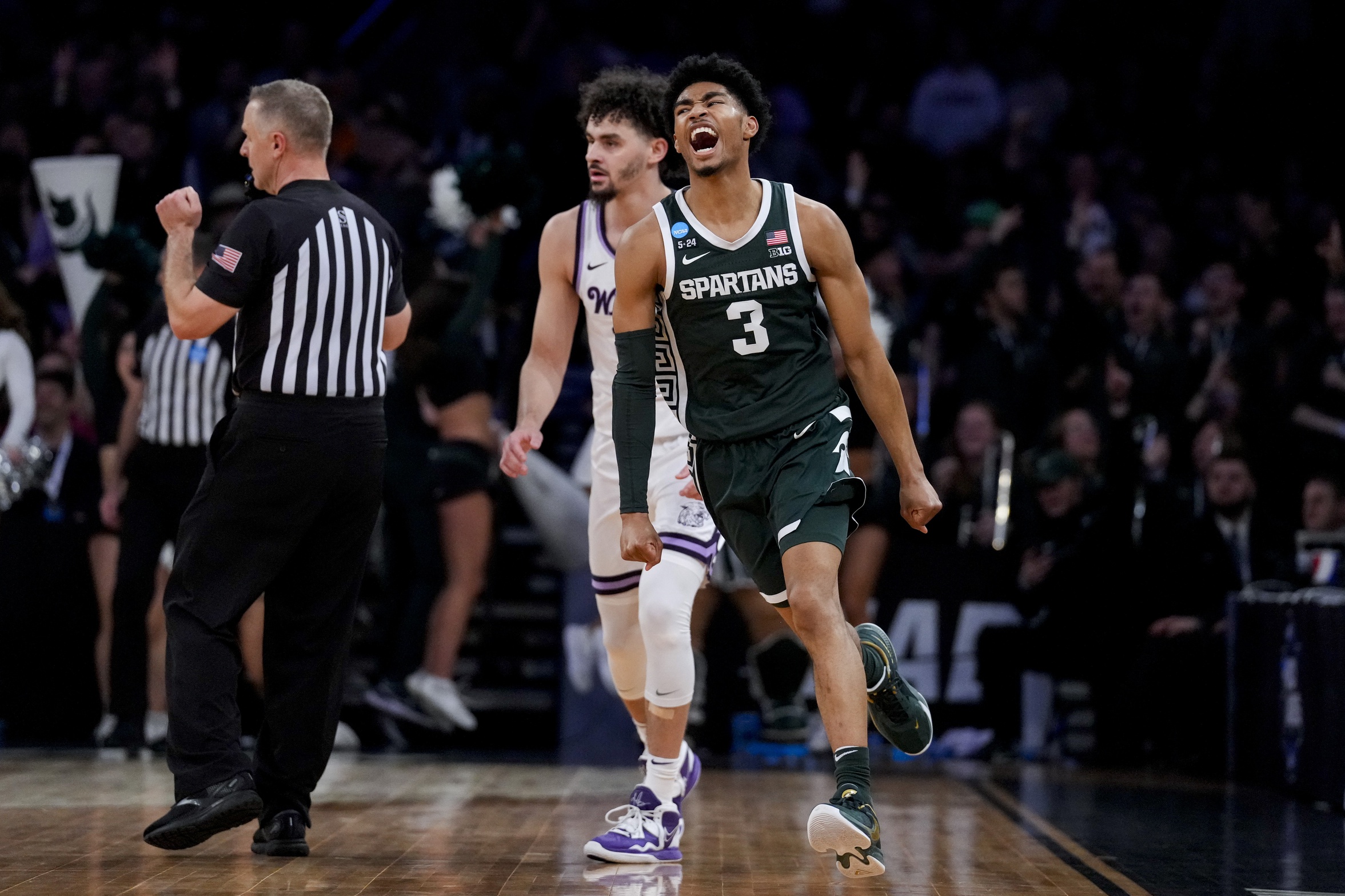 Tom Izzo had some high praise for his junior guard on Monday, saying that Jaden Akins can resemble Gary Harris.
Folks, Jaden Akins is back for another season and he's already looking like a budding star, according to Tom Izzo.
Before last season, Izzo said that he believed Akins would be a breakout performer for the Spartans and admitted that his ceiling was incredibly high. This preseason, he's speaking highly of his athletic guard/wing again.
Izzo went on Jon Rothstein's podcast on Monday and said that Akins has gained 10 pounds and he can be a "Gary Harris type" shooter this season.
Tom Izzo tells me that Michigan State's Jaden Akins has gained 10 pounds since the end of last season.

Izzo on Akins: "I think he can be a Gary Harris type shooter during the upcoming year."

— Jon Rothstein (@JonRothstein) September 25, 2023
Yeah, I'm all in.
Fans don't really give Gary Harris a ton of credit for being an elite shooter at Michigan State. He shot 41 percent from 3-point range as a freshman and was lethal from mid-range as well. You could argue that he had one of the best pure strokes of any shooter under Tom Izzo. He finished his two-year MSU career shooting 38 percent from deep, 44 percent from the field, and 79 percent from the charity stripe.
Through two years, Akins is shooting 41 percent from deep, 41 percent from the field, and 66 percent from the line.
Clearly there are things Akins must work on to be compared to Harris, but he's already seemingly a better 3-point shooter than Gary was. He needs to be more consistent in the mid-range and work on his composure from the free throw line.
But adding 10 pounds (of muscle) and working on his shot, Akins as the build of Harris and a similar game, too.
Michigan State already has two elite guards on the roster in AJ Hoggard and Tyson Walker, if it can add a "Gary Harris" to that starting lineup, there may not be many teams in college basketball that can slow the Spartans down.