Tom Izzo leads all active head coaches in this interesting stat
That's why he's one of the greatest of all time.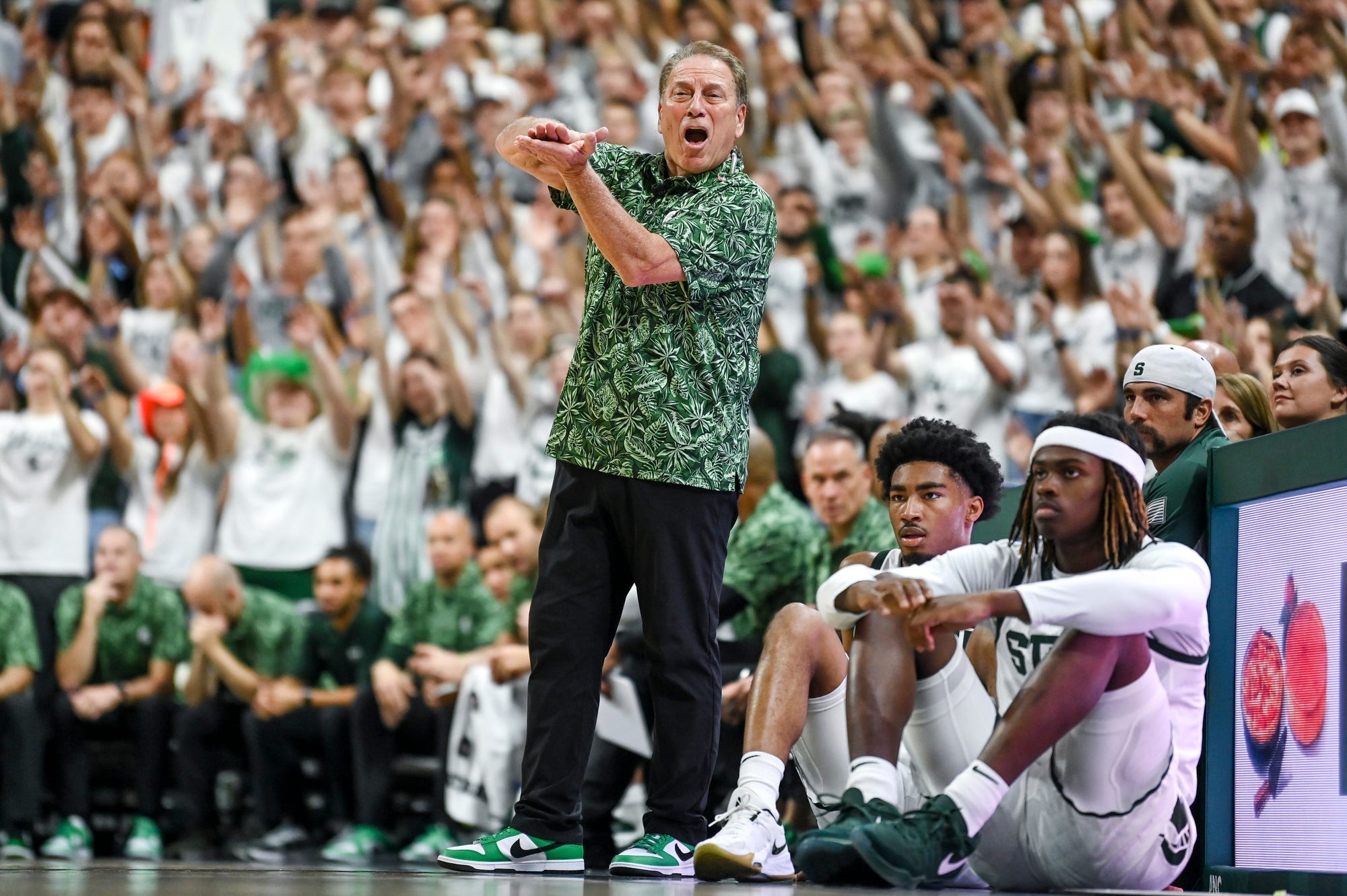 Tom Izzo leads all active college basketball coaches in NCAA Tournament games coached. More proof that he's one of the best.
Michigan State basketball is right around the corner and I'm sure all Spartan fans are more than ready. MSU football has been underwhelming this season, so our hope rides on the shoulders of our basketball team more than normal. Thankfully for us, Tom Izzo is our coach. He is easily one of the best to ever do it and will likely have the team playing at a high level like he usually does.
Do you get the sense that our team is playing at their best come NCAA Tournament time every season? I get that feeling most years, too.
A stat published by FOX College Hoops backs this up as well.
They're regulars in the month of March 😎 pic.twitter.com/6fwqLL2BIQ

— FOX College Hoops (@CBBonFOX) October 31, 2023
Tom Izzo leads all active coaches in NCAA Tournament games
You read that right, Tom Izzo is number one in the country in NCAA Tournament games coached. That goes to show just how dominant his tenure has been at Michigan State. The Spartans have become a regular in the NCAA Tournament, currently holding a 25-year streak of making the tournament. This is good enough for second-longest in the country behind only Kansas.
When you have all those appearances, it's really no shock to see Izzo holding the top spot.
How good is 79 NCAA Tournament games?
Coaching 79 games may not seem like many with all the tournaments Izzo's been to. However, when you average it out it really puts things into perspective — 79 games across 25 NCAA Tournament appearances would average out to 3.16 games per tournament. That means Tom on average is winning two games per tournament, meaning he on average makes it to the Sweet 16 each tournament. A lot of schools only dream of making the Sweet 16. Izzo averaging that is wildly impressive.
Will Izzo and Michigan State be able to add to that total this year? The obvious answer is yes. It would be shocking if they didn't. But how many games could they add to this total?
No doubt Michigan State can win the national championship this season and add six to Izzo's total, but it may not be realistic to expect that. I think the realistic expectation would be to add at minimum four games to this total. I think most fans want even more than that this year, but this team should at least make the Elite Eight this season. Thankfully for us, we only have to wait a short five months to find out.