Tyson Walker named a preseason All-American by FOX reporter
We have to agree here.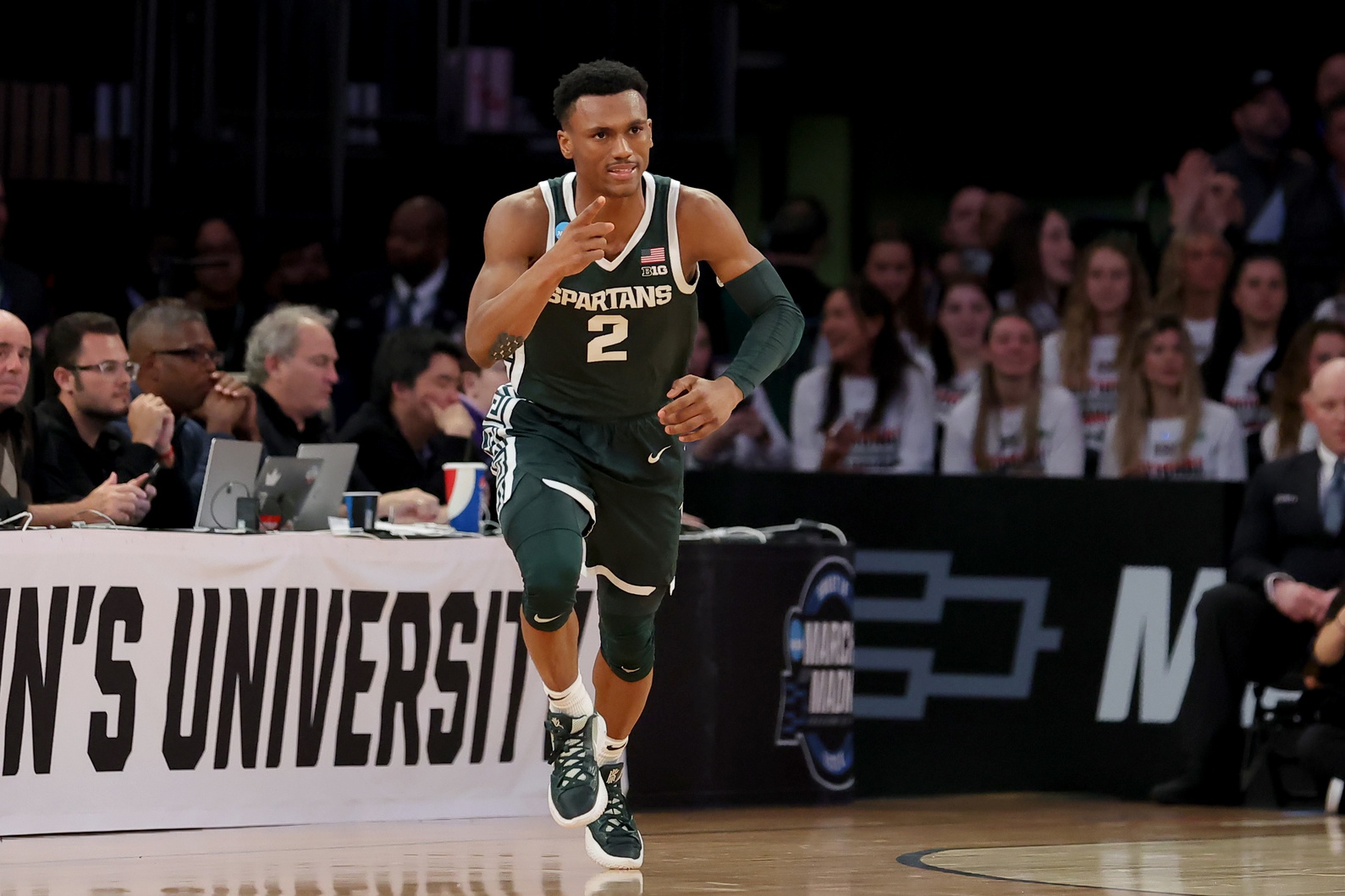 Tyson Walker is getting a ton of preseason respect on a national level. He was even recently named an All-American.
All of Spartan Nation already knows how special of a player Tyson Walker is. With Michigan State basketball as the preseason No. 4 team in the country, it is no surprise to see our players getting a lot of attention heading into this season.
FOX reporter John Fanta is adding to the hype surrounding our team by naming Tyson Walker to his Preseason All-American second team.
Second Team Preseason All-American honors for @TysonWalker13 from @John_Fanta 🌟 pic.twitter.com/7JsnsmQMIi

— Michigan State Men's Basketball (@MSU_Basketball) October 20, 2023
This team goes as far as Tyson will take it
The expectations for this Michigan State basketball team are sky-high. Big Ten championships, Final Four, and a national title are all on the table this year. And what's one thing any team needs to accomplish those lofty goals? One star player that can win you games on their own. I'll take it even a step further and say a team needs a star guard to accomplish these goals.
It is no secret that the formula to success in college basketball and the NCAA Tournament is elite guard play. Having a dominant big man is nice, but having a dominant guard is always better (see Purdue). A big man isn't able to take over a game late and win it like a guard can. If you need to make a late comeback, every team will always turn to a guard. Tyson Walker is that player for MSU.
Taking the game over
I have no doubts that he will be able to be that player for us this year either. Tyson is entering his fifth season of college basketball, third with Michigan State. He has the experience and knowledge of what it takes to lead a team. Walker also has already shown the ability to take a game over late and win. After a slow start last year against Indiana, he fueled a first-half comeback with four 3-pointers to help lead the Spartans to a win over Indiana. Two seasons ago, he led a furious comeback against Purdue that saw him hit the game-winning shot as the game ended.
Tyson Walker has already proven he can be a special player. I have no doubts he will be again this season.
Past Michigan State All-Americans
Michigan State has had 12 players named All-Americans in program history. The last Spartan player to be named an All-American was Cassius Winston. He was named to the second team both in 2019 and 2020. A year before Cassius was Miles Bridges in 2018 and Denzel Valentine in 2016. The only Spartan player ever to be named to an All-American team three times? None other than Mateen Cleaves from 1998-2000.
Will Tyson Walker be able to join this list and become the 13th? Knowing how good not only he is, but the rest of our team, I would not bet against it.