Tyson Walker's quest to become a Michigan State basketball legend
This is a big year for Tyson Walker.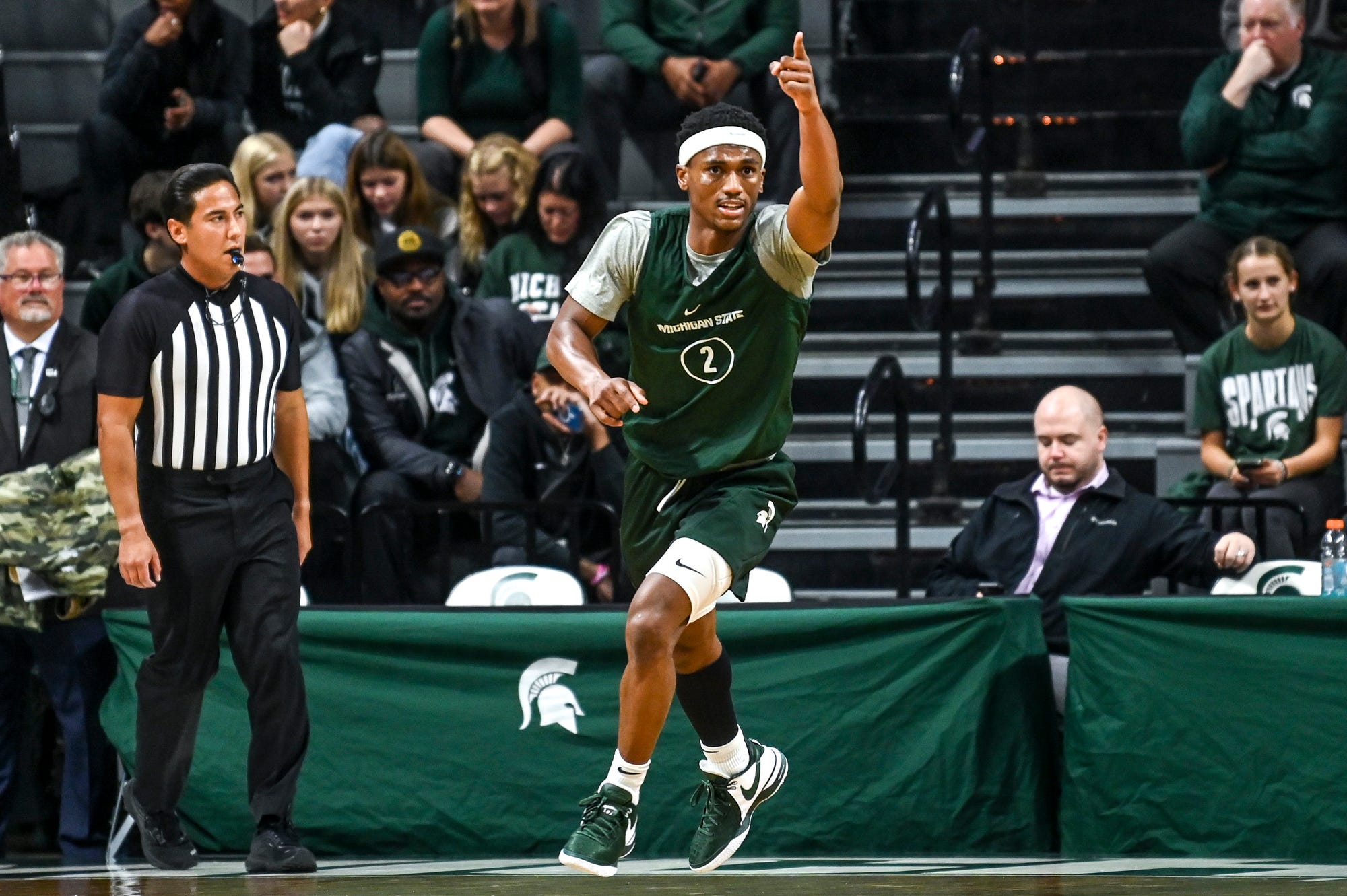 Michigan State basketball begins its season on Wednesday night and it starts Tyson Walker's final quest to become a Spartan legend.
Tyson Walker came to Michigan State basketball as a transfer point guard from Northeastern University. He was a major portal target as he had offers from Kansas and Miami. The 6-foot-1, 180-pound guard committed to the Spartans after two years at Northeastern.
At Northeastern he was the league's defensive player of the year and first-team all CAA as a sophomore. Tyson transferred into Michigan State with three seasons left due to the extra COVID season.
Let's take a look at Tyson's two seasons with the Spartans.
Junior season
Walker's junior season was a good one, but he never was fully to get extremely comfortable in his role. The Spartans were trying to figure out if Walker was a point guard or off-ball guard. Tyson only averaged 22.6 minutes, 8.2 points, and 4.3 assists per game. State fans were begging Tyson to take more shots as he only attempted 6.8 field goals in his junior season. He showed Spartan fans that he was clearly the best shooter on the team shooting 47 percent from three. He continued to be a good defender on quicker guards throughout the Big Ten.
Senior season
T-Walk's senior season was what Tom Izzo was expecting when they went and got him out of the portal. He was clearly the best player on the team last year averaging a team high 14.8 points per game. Tyson was clearly more comfortable within the offense as he averaged almost 13 shots per game. He found his role with this team taking over as an off the ball player and a secondary ball handler when AJ Hoggard was off the floor. Walker thrived in pin down screens and a kick out option when the defense collapsed on ball screens. Walker earned second team All-Big Ten honors last season.
He will need to continue to be the No. 1 scoring option for the Spartans in the 2023 season. Izzo and staff expect a major season coming from there super senior. To summarize Walker's words, he knew he wanted to return to Michigan State after last season's loss to Kansas State. He said, "I just wanted to do more, I want to be remembered a little more."
This is something that all Spartans fans want to see as we are hoping for major things for this Spartans team and that all starts with Walker.