Urban Meyer talks with Michigan State reportedly hit a snag
The process is fluid.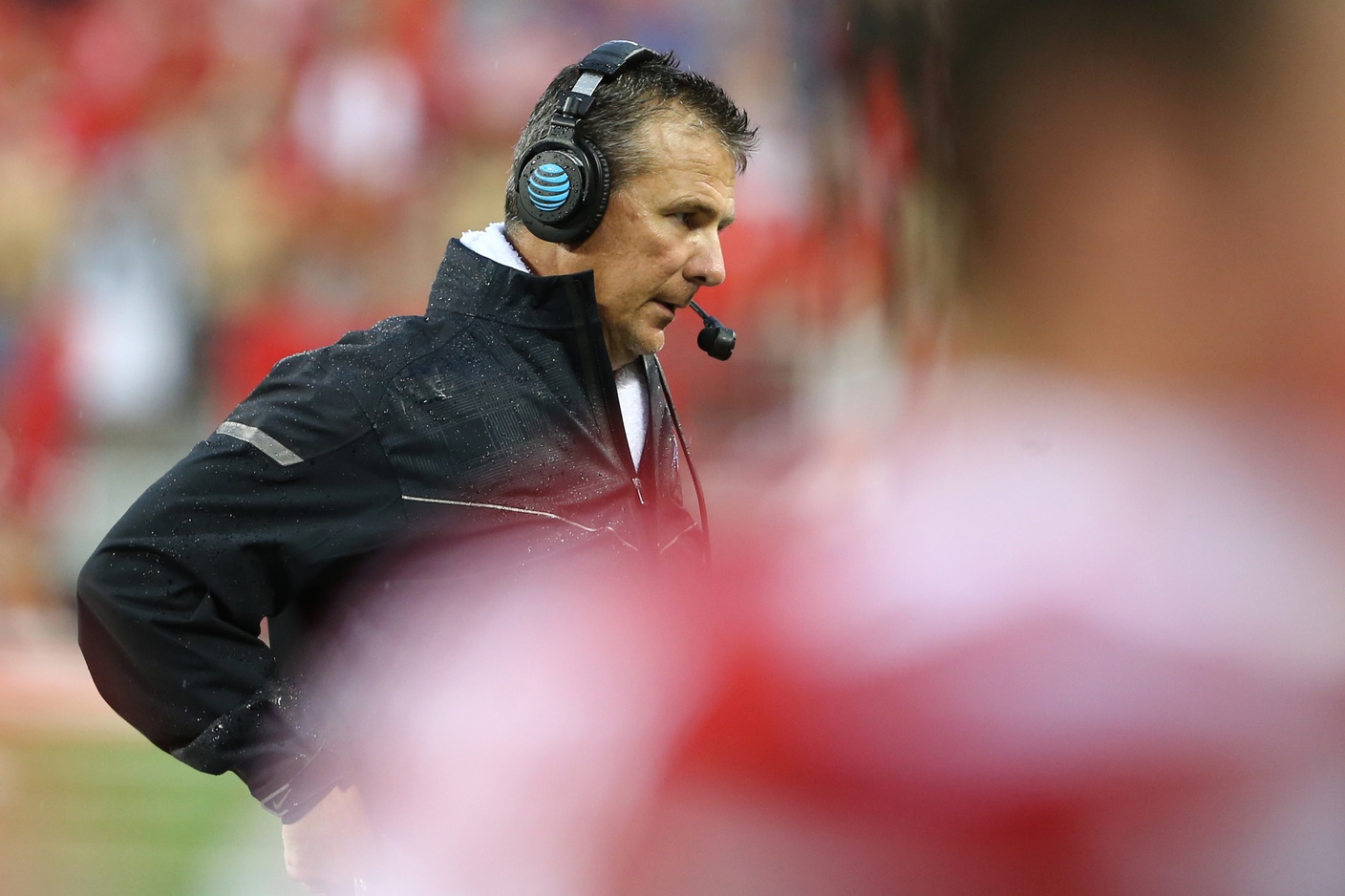 According to new reports from some connected people, Michigan State's talks with Urban Meyer have hit a snag.
As we all know by now, coaching searches can be exhausting. One moment, things look great with the top choice and the next, it's doom and gloom. We're all certainly seeing that right now with Urban Meyer and Michigan State.
Meyer is atop Michigan State's board of coaching candidates, according to reports, and things were quickly heading in the right direction earlier this week, but that has since come to somewhat of a halt.
According to Justin Spiro, a plugged-in source, the momentum came to an abrupt halt on Thursday. He spoke about that in his Twitter space on Thursday night:
— Justin Spiro (@DarkoStateNews) November 3, 2023
Spiro spoke on Wednesday with MSU Chief of Propaganda about how good things looked. They both went as far as saying they'd be shocked if Meyer wasn't Michigan State's next head coach. All signs were pointing to things getting done. It was all a formality, it seemed. But things have changed slightly.
In football terms, they said that a potential deal with Urban Meyer was inside the 5-yard line on Wednesday. It would be an absolute shock if it didn't end up getting done. On Thursday, it sounds like Jay Johnson was running the offense and the deal took a sack. There are still more opportunities to get into the end zone, but somehow, some way, someone ran the wrong play. It's time to dial up a touchdown now.
Spiro, who spoke with Bernie Fratto, said that this has happened a few times throughout this process. Things heat up during the week and then die down by the weekend. Maybe this is just par for the course when it comes to Urban contract talks.
No, the Urban dream is not dead yet. It sounds like MSU is fully on board, but Urban Meyer needs time to think.
Let's hope this ends better than the Luke Fickell push.