Thoughts on official 2024 Michigan State football schedule
MSU has an insane mid-season stretch.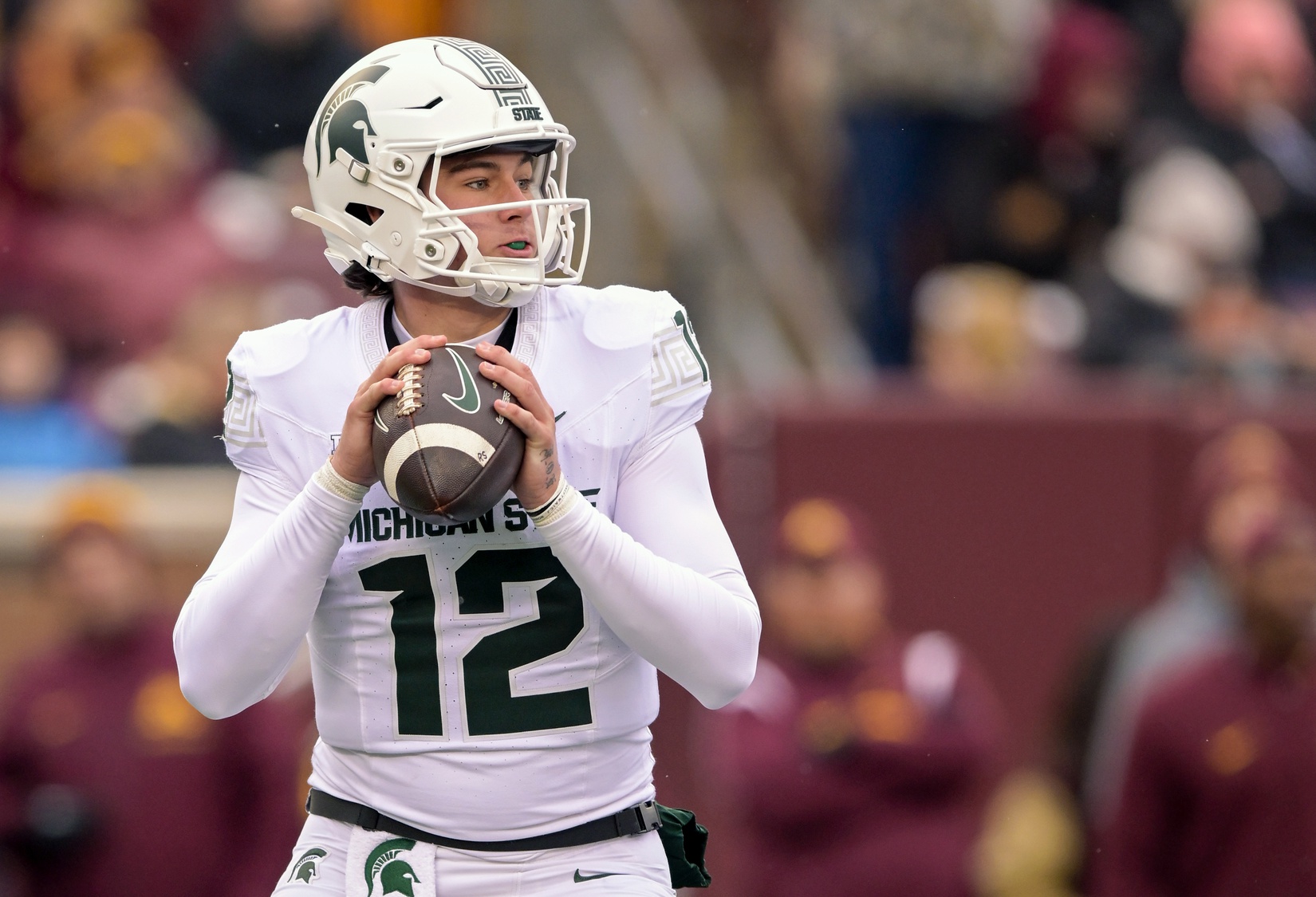 The official 2024 Michigan State football schedule has been revealed. What do we think about the Spartans upcoming slate?
One month ago, the Big Ten announced the future opponents for the next few years for each conference school. On Thursday, however, the final 2024 schedule was released for each school. Here is the official Michigan State football schedule announcement on its social media page.
The 2024 Schedule is here. #GoGreen pic.twitter.com/sSpsZwXGEX

— Michigan State Football (@MSU_Football) November 2, 2023
Early Big Ten road game
I, for one, love when we have a Big Ten game scheduled early in the season. Next year, Michigan State will travel to Maryland in Week 2 for an early-season battle. Maryland is sandwiched between non-conference opponents, with Florida Atlantic being the season opener and Louisiana and Boston College in Weeks 3 and 4, respectively. Maryland will be a good early-season test to see how much we've improved next year.
Four road games in the first eight games
Usually most Power Five teams are able to load the beginning of their schedules up with a lot of home games. This season, Michigan State football was fortunate to have four games in East Lansing before their first road trip. Unfortunately we won't have this luxury next season. The Spartans will travel on the road for four games, all against Power Five opponents, within their first eight games. I honestly can't remember the last time I've seen any Power Five school with this many road games to start the year, so we got a little unlucky in this aspect.
Extremely difficult stretch
Michigan State's four-game stretch in the middle of the season might be the toughest I have ever seen. Ohio State at home, Oregon on the road, Iowa at home, and Michigan on the road. All four of these teams could be ranked, with three of them potentially in the top 10. I would be ecstatic with even just one win out of these games.
Smooth finish
With the difficult mid-season stretch comes a fairly easy ending. There are no "easy" games for us right now, but comparing it to the last four games, I just mentioned is a huge relief. We will only have one road game at Illinois in our last four games, with home games against Indiana, Purdue, and Rutgers as well. A finish like that gives us the chance to finish strong and carry some momentum hopefully into a bowl game. What happens though if the unthinkable happens? What happens if we're able to go on a run and are 7-1 or 8-0 to start? This finish would be exactly what we need to coast to the end of the regular season and prepare for the postseason.
Predicting this schedule might be too difficult to do. Especially considering we don't know who our coach will be. But we have to love this schedule and feel like we have a good chance at getting back to a bowl game once again.