Coen Carr ranked as top 10 small forward in college basketball by Andy Katz
Huge praise for the freshman.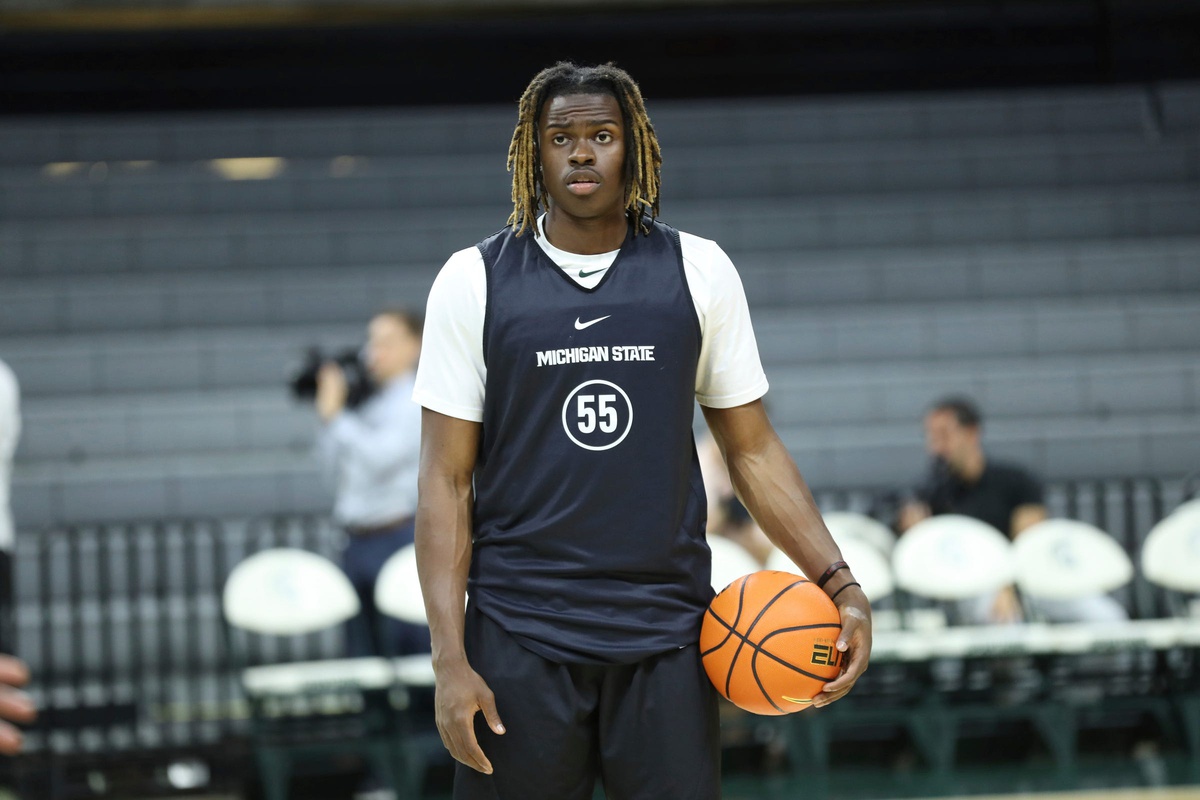 Andy Katz is coming out with position-by-position rankings ahead of the 2023-24 season and Coen Carr got some major respect.
Is the Coen Carr hype out of control? It very well might be and that's not a knock on him, but rather it's unfair pressure to put on a freshman who likely won't be a starter for Tom Izzo and Michigan State basketball.
While the hype surrounding his athleticism is real, we have national media members calling him elite.
One of those media members in Andy Kats who ranked his top 10 small forwards for the 2023-24 season on Wednesday and included on that list is Carr. He comes in at No. 9 in the ranking which is wild considering he has yet to even play a game.
The best small forwards for 2023-24 🔥@TheAndyKatz ranks his top 10 wings in the nation 🪽 pic.twitter.com/6cCsrOgdEL

— NCAA March Madness (@MarchMadnessMBB) October 4, 2023
I don't have a problem with people believing that Carr is going to be a special player. He is. But I just think it's way too early to call a guy who was a four-star prospect throughout most of his recruitment a "top-10 small forward in college basketball." That's a ton of pressure. It's almost impossible to live up to that billing right away.
Of course I'd love to be wrong. I just think it's going to take a little while for Carr to earn Izzo's trust. Rarely does the Hall of Fame head coach place a ton of trust in freshmen, but we have seen it happen in recent years with guys like Miles Bridges and Max Christie.
Carr is probably the best pure athlete that Michigan State has had since Shannon Brown and I have no problem saying that. We've all seen his ridiculous dunks and mind-numbing vertical. He's going to make the Breslin Center erupt on numerous occasions this year. But he needs to work on his all-around game before he can be a top-10 small forward in college hoops. Again, I think he has the potential to be in this elite group, but we need to be patient with him and his growing role.
Michigan State fans do have a lot to look forward to this year.