Tom Izzo continues to heap massive praise onto Jeremy Fears
Tom Izzo loves himself some Jeremy Fears.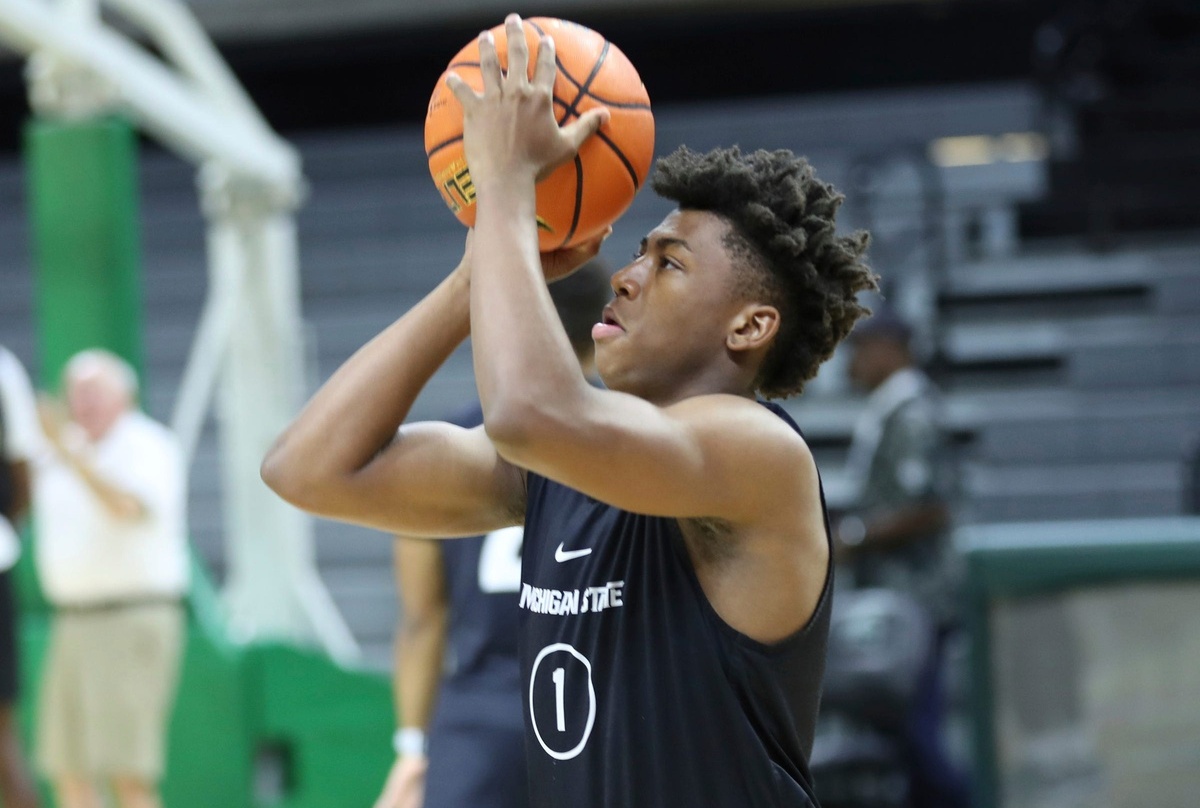 Tom Izzo has been speaking very highly of five-star freshman Jeremy Fears and he continued that at Big Ten Media Days.
It's Big Ten Media Days for hoops and that means we get a little taste of the 2023-24 season outlook before it officially tips off in about a month. Michigan State basketball fans are begging for the season to start after being "treated" to a 2-3 start to the football campaign.
Well, Tom Izzo is giving us all a nice appetizer before the season with some gold quotes about his players. That includes some more massive praise of five-star freshman point guard Jeremy Fears.
On Tuesday afternoon, Izzo told the media that Fears is one of the best freshman leaders that he's ever had.
Holy compliment‼️#B1GMediaDays pic.twitter.com/ytVJEAaXsK

— Big Ten Men's Basketball (@B1GMBBall) October 10, 2023
Izzo said that Fears is one of the best leaders as a freshman that he's had and it's rare because he's only had a couple of guys like him. If that doesn't get you excited for the upcoming season and the long-term with the freshman point guard, I don't know what will.
Michigan State has had some elite leaders under Izzo and Mateen Cleaves is the first that comes to mind. He led the Spartans to a national title in 2000 and he's the guy everyone thinks of in terms of "leaders" under Izzo. There's also Draymond Green who has taken his leadership to the NBA where he's won multiple league titles as the glue of the Golden State Warriors.
For Fears to be up there in that group with those guys is a really good sign.
And the fact that he's just a freshman makes this even more impressive. Izzo doesn't usually heap a ton of praise onto guys, especially young freshmen, but he's done so with Fears. He's even said that Fears is his Mateen on this team. Izzo doesn't just say things to make guys feel better. He means them.
A few years of Jeremy Fears will be special in East Lansing.