Weekly college football viewing guide: Week 9 edition
Keep an eye on these games.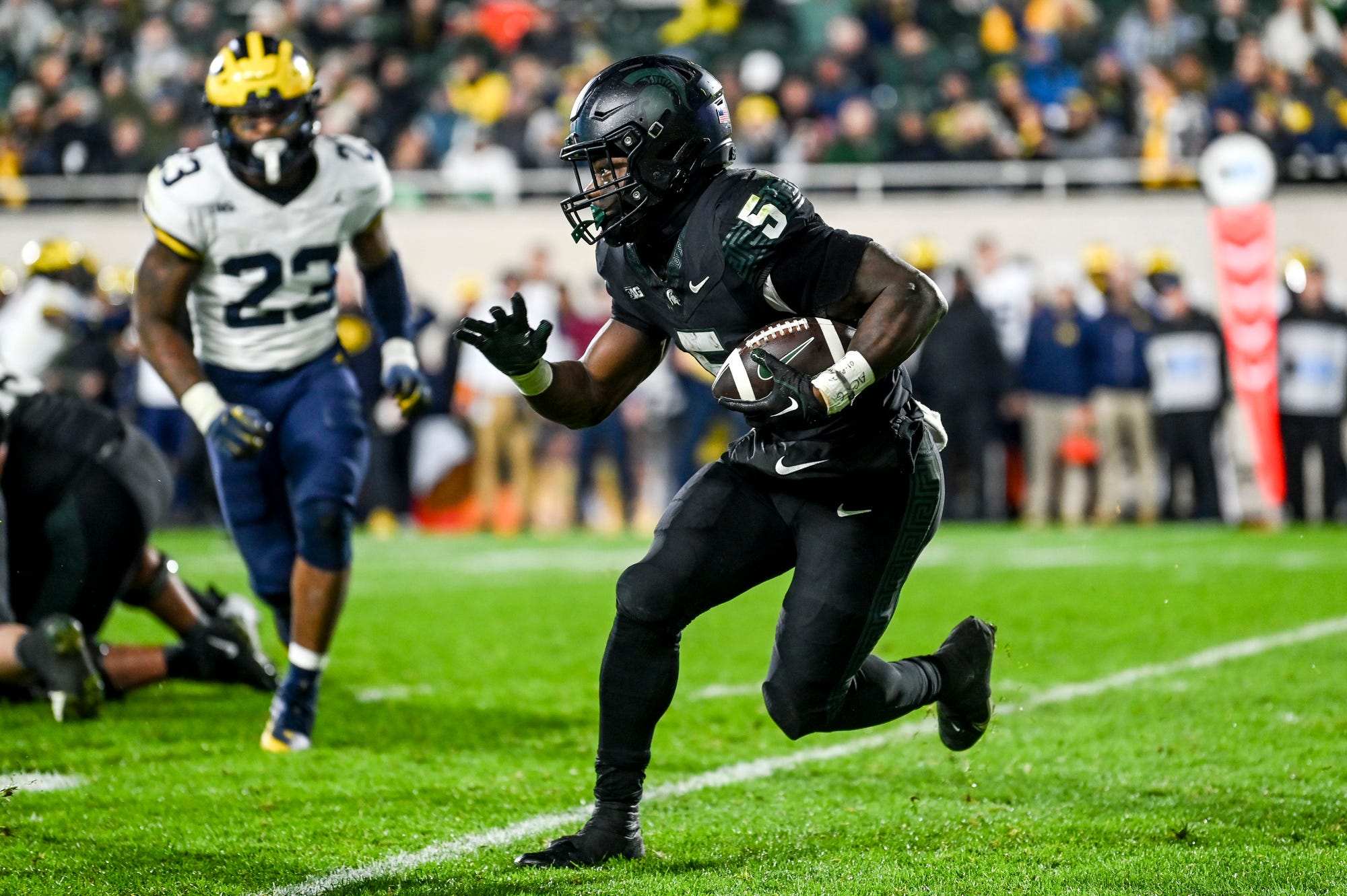 College football is entering Week 9 and that means it's time for the weekly viewing guide. Which games should you be watching?
It feels absolutely crazy to say that we're in Week 9 of the college football season. The last weekend in October presents a good, not great slate of games. But the great thing about college football is that every week matters.
Here's what to watch for as we move towards November.
Saturday, Oct. 28
Noon window
Florida State at Wake Forest – 12 p.m. ET on ABC
Oklahoma at Kansas – 12 p.m. ET on FOX
Houston at Kansas State – 12 p.m. ET on ESPN2
If you have chores or errands to run on Saturday, I'd plan to do them before 3:30. This noon slate of games is up there with the worst we've seen this season. We need to keep an eye on Florida State to make sure they don't trip up. But as three-touchdown favorites on the road, it feels unlikely.
The best game of this time slot figures to be in Lawrence. Oklahoma will try and keep its playoff hopes alive on the road. The Sooners have gotten a ton of national respect from their win against Texas. Besides that, their results haven't been all that impressive. They let SMU and Cincinnati hang around far too long and almost lost last weekend at home against UCF. Even with backup quarterback Jason Bean, this Kansas offense will test Oklahoma's defense. The question for the Jayhawks is whether or not they can get enough stops on defense to really scare Oklahoma.
Elsewhere in the Big 12, out of nowhere, Kansas State came back from the dead. The Wildcats looked like roadkill in their loss to Oklahoma State a few weeks ago. Since then, they've integrated freshman quarterback Avery Johnson into their offense. He's been an absolute terror for opponents with his legs. The Wildcats still have just one loss with Texas still on their schedule. They are still a team to watch in the Big 12 race.
3:30 window
Georgia vs Florida – 3:30 p.m. ET on CBS
Oregon at Utah – 3:30 p.m. ET on FOX
BYU at Texas – 3:30 p.m. ET on ABC
Duke at Louisville – 3:30 p.m. ET on ESPN
Things start heating up at 3:30. It starts with the world's largest outdoor cocktail party in Jacksonville. The big question for Georgia is its offense. How does it look without Brock Bowers? Are the Dawgs vulnerable in the SEC East without him? This is a Florida team that is much better than they were a year ago under second-year head coach Billy Napier. Speaking of Napier, he has been excellent as an underdog in his career. He's 19-6 against the spread as an underdog and 3-0 against the spread as an underdog against ranked SEC teams. Georgia has been notorious for starting slow this year. If they do that again on Saturday, the Gators could be live to win this game.
The game of the day is in Salt Lake City where Oregon plays Utah. The Utes are riding high after an upset win against USC last weekend. The Ducks can't afford another loss if they want to get to the College Football Playoff. Utah may have the best home-field advantage in the nation. Bo Nix has struggled on the road in his career. But even though they looked tremendous a week ago, I'm not sure this is your typical vintage Utah team. The offense just isn't the same without Cam Rising. But the voodoo magic that comes with playing at Rice-Eccles Stadium may be enough to get the Utes over the hump.
Texas and BYU make the list for one reason and one reason only. Texas will be without quarterback Quinn Ewers. He is expected to return this season, but we'll get a look at backup Maalik Murphy in case Ewers takes longer to heal than expected. I wouldn't expect BYU to scare Texas. The Cougars may be the most fraudulent 5-2 team in the country.
While this may feel like the second-place game in the ACC, Florida State will still have to play someone in the conference championship game. It could be one of these two teams. Duke quarterback Riley Leonard remains questionable. The movement in the point spread on Friday would suggest that he's going to sit. Louisville has benefited from one of the easiest schedules in America, and it gets easier if Leonard is unable to go.
Primetime
Tennessee at Kentucky – 7 p.m. ET on ESPN
Ohio State at Wisconsin – 7:30 p.m. ET on NBC
Colorado at UCLA – 7:30 p.m. ET on ABC
The worst part about this weekend is that the primetime slate is underwhelming. Ohio State and Wisconsin are the headliners. But it would be a huge surprise to see Wisconsin win this game. The Badgers will be starting a backup quarterback against this Ohio State defense that is quickly becoming one of the best in the country. Regardless, Wisconsin's defense should hang tough here and keep this somewhat close. Don't discount Marvin Harrison Jr. as a Heisman trophy finalist just yet. He got it rolling last week and could move further up the board with another dominant performance this week.
In the SEC, Tennessee travels to Kentucky for what should be a physical, defensive matchup. The loser is essentially eliminated in the SEC East race. It will be interesting to see how Tennessee responds after letting a golden opportunity to beat Alabama slip away last weekend.
The Deion Sanders Show travels to the Rose Bowl after a bye week. This projects as another really tough matchup for the Buffaloes. UCLA is extremely physical along both fronts and could cause serious problems for this Colorado offense. But the uncertainty at the quarterback situation for UCLA could keep this close.
Late night
Oregon State at Arizona – 10:30 p.m. ET on ESPN
UNLV at Fresno State – 10:30 p.m. ET on FS1
The lackluster evening college football slate is redeemed with two solid games to finish off the day. Arizona might be the best team that nobody is talking about. The Wildcats are fresh off a demolition of Washington State after taking USC to triple overtime. Oregon State has been impressive this season as well. The Beavers remain a factor in the Pac-12 race but probably need this game to have a chance to win the conference. They will finish the season with games against Washington and Oregon. The spread for this game is tight (Oregon State -3.5), and both head coaches are rising stars. This is worth staying up for.
In between commercials of the first game, check in on FS1. UNLV is already bowl-eligible and undefeated in the Mountain West. They have a chance to make this season truly special with a win on Saturday against Fresno State. It would put the Rebels one step closer to playing for the conference championship. Fresno State has one loss in the conference but is the reigning conference champion. The Bulldogs will be determined to defend that title. A loss on Saturday would make that really tough.