What is this new tech saying about the David Stone recruitment?
East Lansing bound?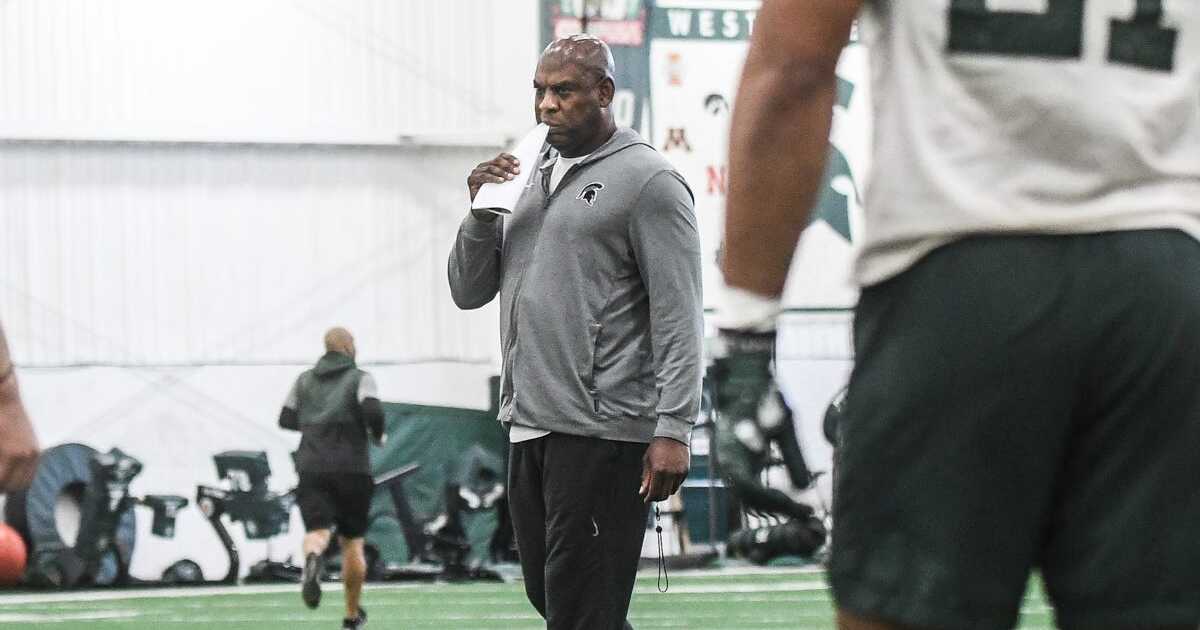 We are entering the time of the year when recruiting really heats up. Where does Michigan State football stand with David Stone?
Honestly, I can't give you any credible info on where Michigan State stands in the recruitment of David Stone. Shocker, right? Because I'm not an insider, only a fan and a below-average social media influencer.
That said, the ChopEmpire has officially released technology that will change how we follow recruiting forever.
So far, I've done everything in my power to bring Stone home to MSU (I collected some stones). I'm honestly willing to auction off the stone pile to the largest bidder and donate the proceeds to a non-profit of Stone's choice. I think we can also rename the Rock to the Stone in his honor. Just spitballing here. It certainly looked like he was having a great time signing autographs and engaging with fans during the spring game.
I like to think we are his home away from home given he also calls OU 'home' (which is where his home is). Yes, that sentence was meant to be confusing. There was plenty of uproar when quotes from Stone were circling Twitter calling OU 'home' and that he had a great visit. I'm still waiting for the first recruit to come out and say they had a 'terrible time' and would 'never go back' referring to a school they visited.
For that reason, I take all of those quotes with a grain of salt (@saltysparty).
I wanted to give you a snapshot of what the Chopalytics Prediction Machine (CPM) is saying about the recruitment. CPM is a new technology in the recruiting world that uses AI-generated predictions based on tweets, guessing, and hope. It is one of the first pieces of technology of its kind.
Here's what it says: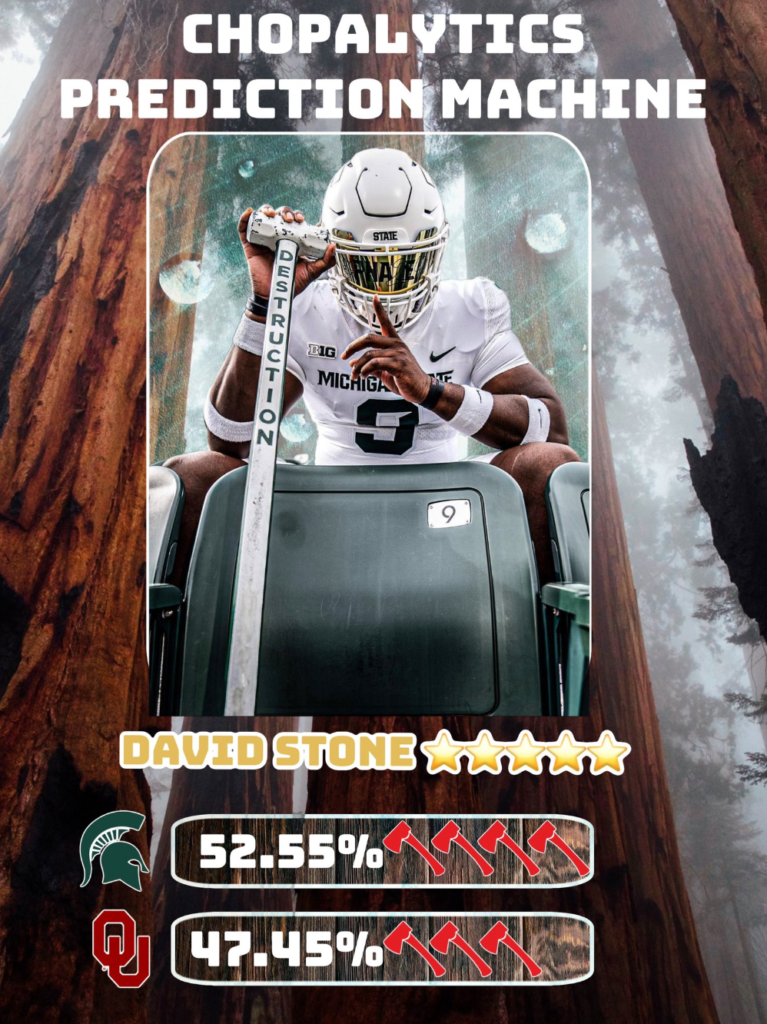 As you can see, the CPM has MSU leading this recruitment with a 52.55 percent chance of landing the five-star. We are quickly entering official visit season so keep an eye out for Mel Tucker and Co. close strong and throw the kitchen sink at David (or whatever that saying is).
Check in soon for updates.
Still alive but barely *choppin*,
ChopMan