Michigan State football: Mel Tucker has now offered the top 2 QBs in 2025
Mel Tucker is swinging for the fences.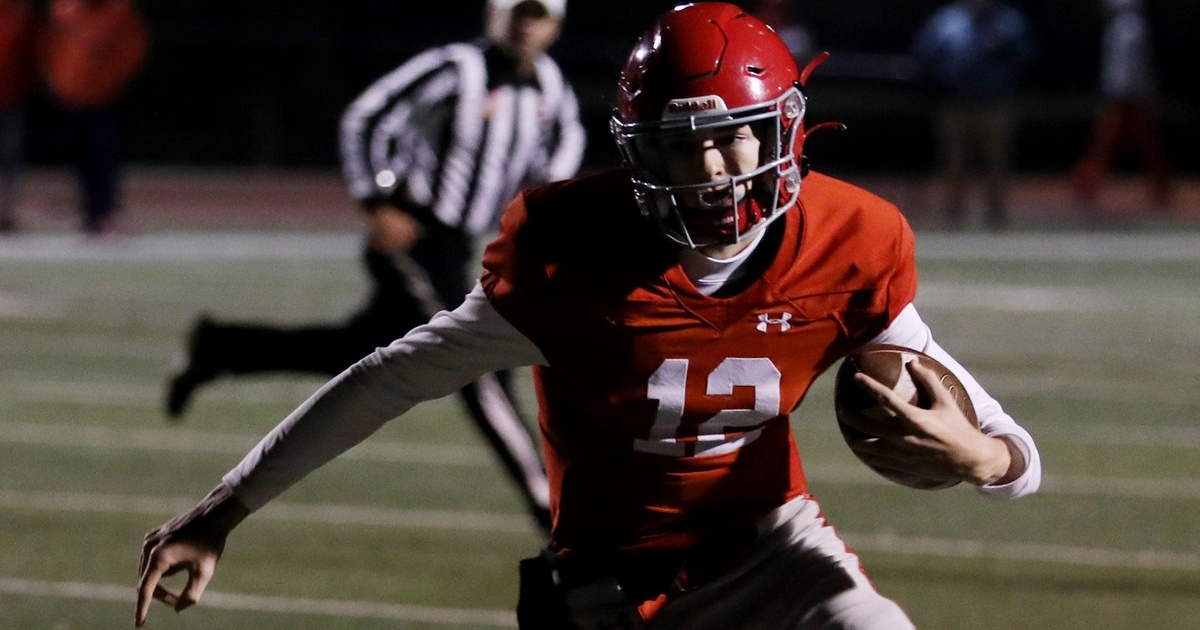 Mel Tucker and Michigan State football are swinging for the fences in 2025, offering the top two quarterbacks in the nation.
Mel Tucker knows a thing or two about landing coveted quarterbacks. The Michigan State football coach may have swung and missed on some Plan A guys over the past couple of classes, but he found a way to rebound quickly and flip some four-stars.
In 2022, he missed on a few top targets at quarterback only to turn around and flip four-star Katin Houser from Boise State. In the following class, 2023, Tucker lost Bo Edmundson and missed out on Dante Moore, and found a way to flip four-star Sam Leavitt from Washington State.
While he can't complain about the quarterbacks he came away with, he would probably like a little less drama when recruiting quarterbacks.
So why not aim for the fences early on?
On Tuesday, Tucker offered five-star 2025 quarterback George MacIntyre, the nephew of current FIU head coach Mike MacIntyre and the grandson of the late Vanderbilt head coach George MacIntyre.
I am blessed and honored to have received an offer from Michigan State! @JayJohnsonFB pic.twitter.com/qzYyItYJcm

— George MacIntyre (@GeorgeMacIntyr6) April 25, 2023
With this offer, Michigan State has now offered the top two quarterbacks in the entire 2025 class. Yes, Michigan State is pushing for the only five-star quarterbacks currently listed in 2025.
The other? Bryce Underwood from Belleville.
Most fans are hoping the Spartans can somehow land Underwood and keep him home even though he's the nation's No. 1 quarterback and a top-five overall recruit, but Tucker isn't going to focus on just one guy. That's burned him in past classes.
He had already developed a relationship with the nation's No. 1 quarterback in 2025 in his own backyard, so why not offer the No. 2 passer from SEC country?
It'll be an uphill battle for Tucker and Co. to land MacIntyre seeing as he already holds 32 offers as a sophomore recruit, but he's swinging for the fences.
A much-improved 2023 season will help the Spartans with both of the nation's top two quarterbacks.