Ben VanSumeren expected to play in first NFL game on Sunday
Another Spartan excelling in the NFL.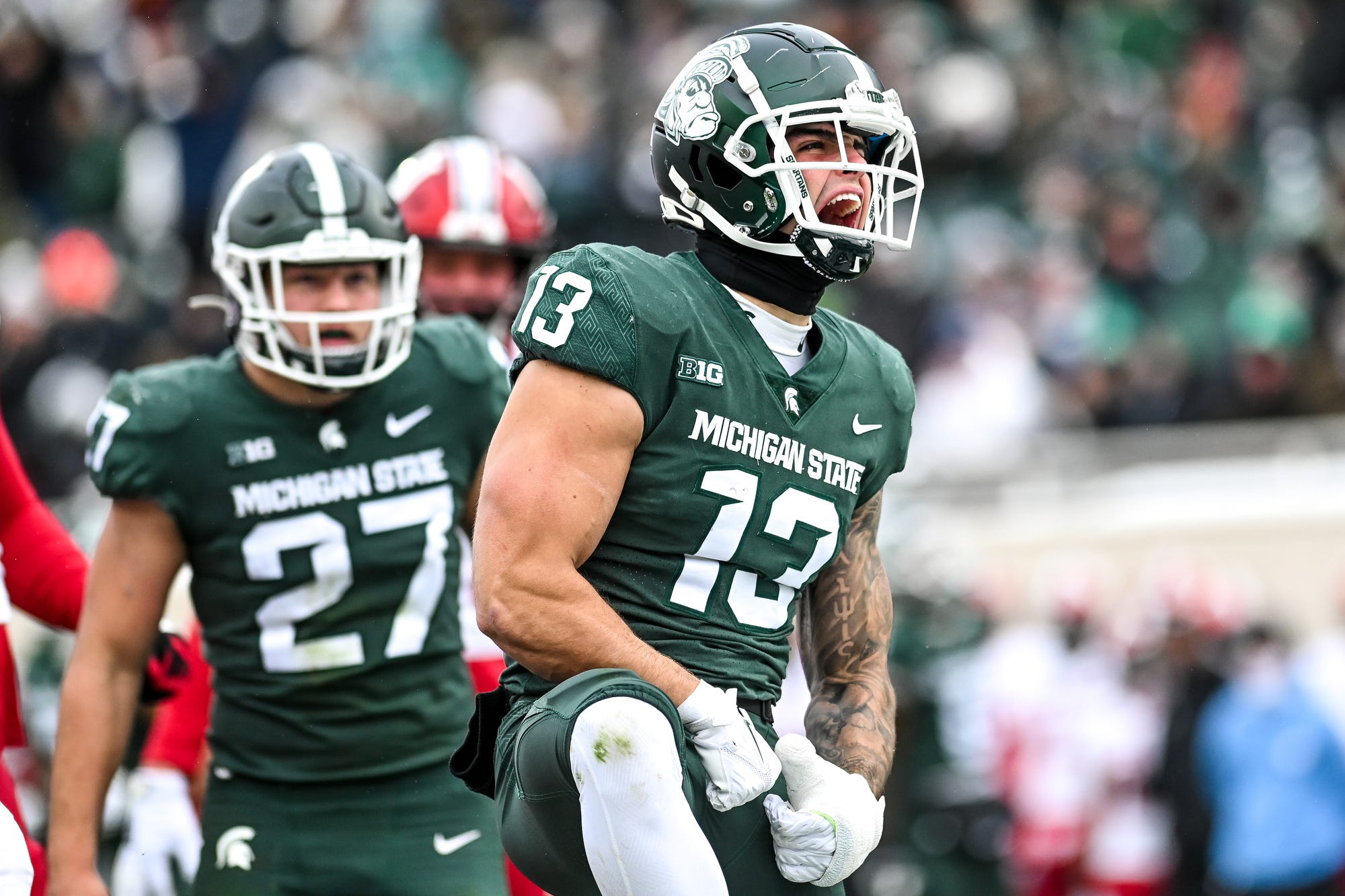 Former Michigan State linebacker Ben VanSumeren is going to play his first NFL action this weekend for the Eagles.
Ben VanSumeren has had a crazy NFL journey so far, and it hasn't even been one year since he finished his college career.
After transferring from Michigan, VanSumeren was a linebacker for Michigan State the last two seasons. He was a major contributor for the Spartans, especially last season when he totaled 81 tackles. He then declared for the NFL draft which began his wild professional football journey.
Ben's NFL journey
VanSumeren went undrafted in the 2023 NFL Draft. Soon after the draft, he was picked up by the Philadelphia Eagles as an undrafted free agent. This so far is a normal path for many NFL players, but he unfortunately did not stick in the league right away. The Eagles originally cut VanSumeren, but later brought him back on the team for some of their preseason games. VanSumeren took full advantage of this opportunity.
In the three preseason games he appeared in, he totaled 26 total tackles, including an impressive 17 in their preseason finale. This however wasn't good enough to earn him a roster spot to start the season. However, the Eagles did sign him to their practice squad which is where he has been all season so far.
NFL debut
Kenny Jordan with The Spartan Mag is now reporting that VanSumeren will make his NFL debut on Sunday with the Eagles. Coincidentally, this just so happens to be the biggest game of the Eagles' season so far. The Eagles are 7-1 and No. 1 in the NFC and they take on division rival Dallas who is 5-2. He has a great chance to make an impact in a game that is critical in these team's divisional race.
There's no telling how many snaps VanSumeren will receive. I highly doubt he will start this game, but NFL rosters are so small compared to college that there's no doubt he will see the field at some point. This game will be this Sunday, Nov. 5, on FOX at 4:25 p.m. ET.
With Detroit on their bye week, this is a great time to watch a big game in the NFL with a Spartan making his NFL debut. Best of luck to Ben.