Jayden Reed is MSU's most productive NFL receiver since Plaxico Burress
Jayden Reed is making an early impression in Green Bay.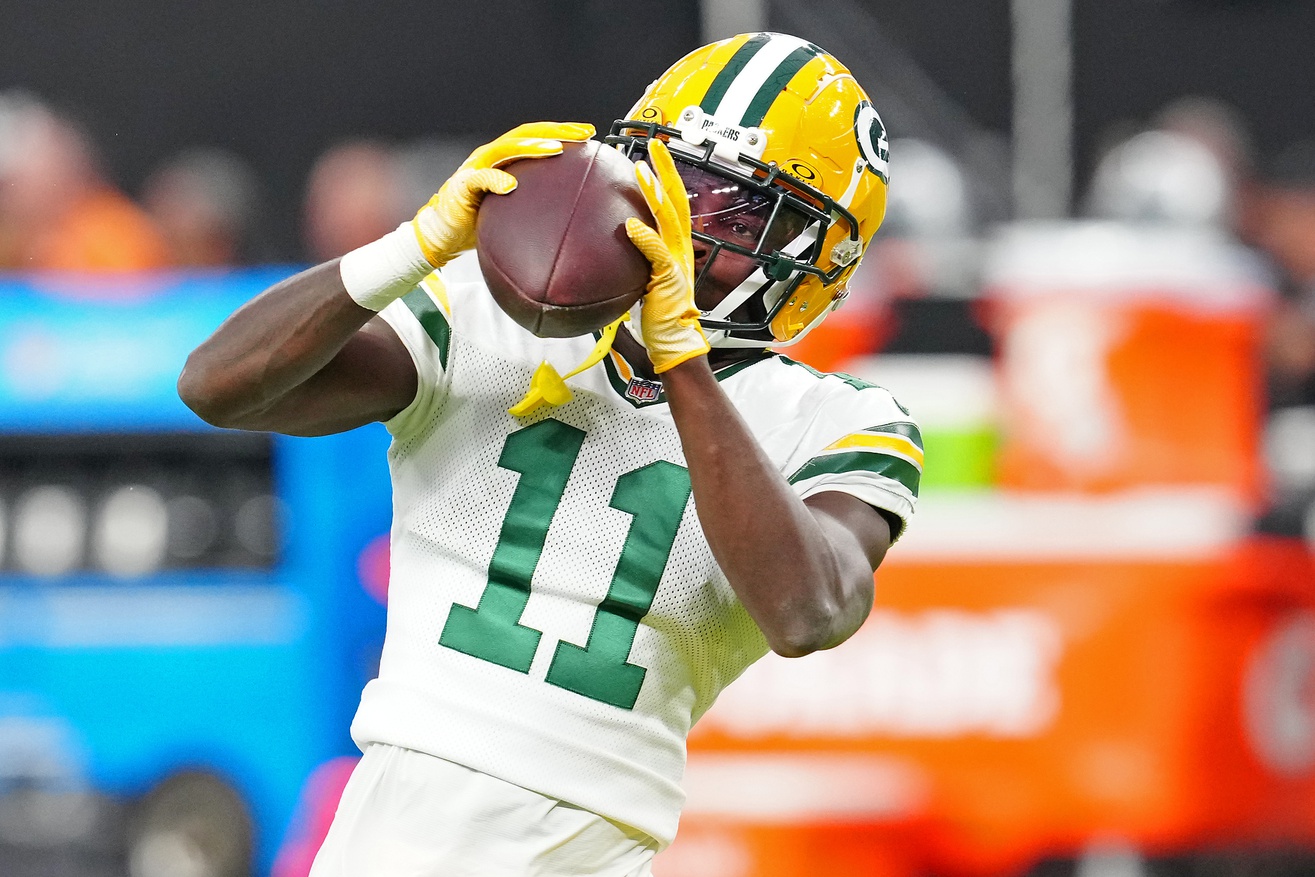 Michigan State has sent a number of receivers to the NFL over the years, but Jayden Reed has been the best since Plaxico Burress.
Jayden Reed is doing what no Michigan State receiver has been able to do in the NFL since Plaxico Burress.
He's putting up numbers.
In his rookie year, he's putting up better numbers than any Spartan receiver in the NFL in over a decade. In fact, he even has been rookie year numbers than Plaxico had back in 2000, but we all know how his career panned out with four 1,000-yard seasons and 8,499 career yards.
Right now, Reed is on pace to be the best NFL receiver out of Michigan State since Plaxico.
Let's look at some of the names he's already been more productive than:
Gari Scott
Herb Haygood
Charles Rogers
Devin Thomas
Keshawn Martin
BJ Cunningham
Tony Lippett
Keith Mumphery
Aaron Burbridge
Jalen Nailor
Those are all the Spartans who've been drafted since 2000. Reed has been numbers in his rookie year than most of those guys had throughout their NFL careers. And there's two former Big Ten Receiver of the Year winners there.
After another solid game for Green Bay this past weekend, Reed is up to 28 catches for 417 yards and four touchdowns. He's become the top receiver for the Packers, leading the team in those categories. He's also put up better numbers than anyone on the list above. Yes, even Charles Rogers. In fact, he's just 24 yards and a touchdown away from eclipsing Rogers' career receiving stats in the NFL.
Back in the day, Michigan State was known for putting receivers in the NFL. Guys like Andre Rison, Courtney Hawkins, Muhsin Muhammad, and Derrick Mason all had long NFL careers. It looks like Jayden Reed is going to be the first to have a lengthy career since Plaxico.
Maybe this will kickstart a new wave of Michigan State wideouts in the NFL.