Top 4-star target puts Michigan State basketball in his top 10
Jeremiah Fears would be a fun 2025 addition.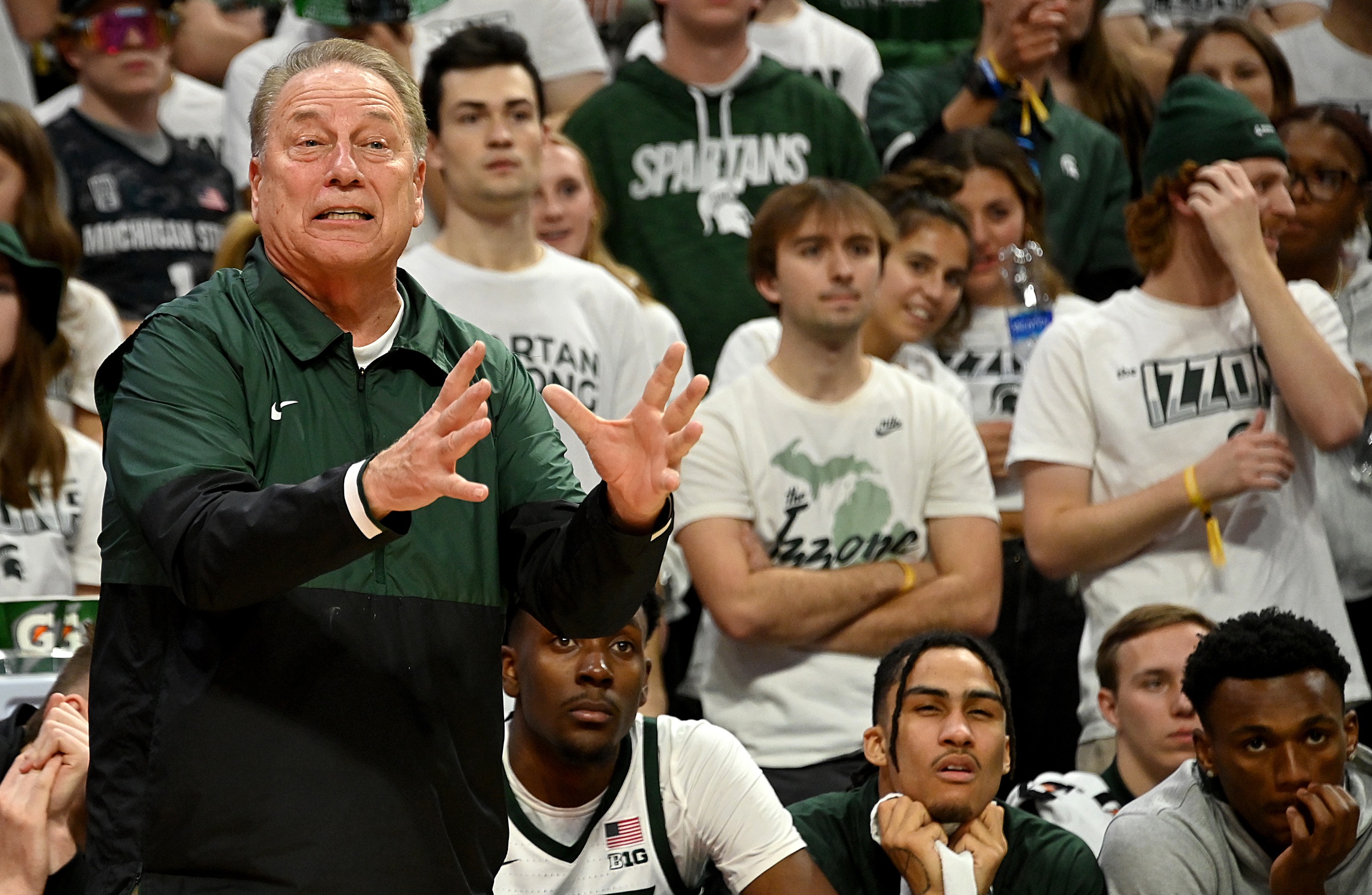 A top four-star guard target, and bother of a current Spartan, has listed Michigan State basketball in his top 10.
Another day means more good news for Michigan State basketball recruiting. Four-star guard Jeremiah Fears released his top 10 schools and Michigan State made the cut. Before anyone asks, yes, he is the younger brother of current Spartan freshman Jeremy Fears.
NEWS: Jeremiah Fears, 2025's No. 32 overall recruit, is down to ten schools, per his father.

Story: https://t.co/ZQOkbAN7Eq pic.twitter.com/Hqu0vAVtga

— Joe Tipton (@TiptonEdits) November 18, 2023
Fears is another top priority for the 2025 class
Jeremiah is the No. 30 player in the 2025 class and the sixth-best combo guard. His game is a lot different than his only brothers. He typically finds himself in an off ball role as a secondary ball handler. He is an elite scorer who can create his own shot or knock down catch and shoot jump shots. Jeremiah is a legit three-level scoring threat and is dangerous in transition.
A lot of times you see schools recruit their player's younger siblings even if they aren't their normal recruit they'd target. That however is not the case here. I believe Jeremiah would be a top target for Tom Izzo even if Jeremy was not on the team already. He is just as talented as his older brother and is good enough to make a name for himself.
Michigan State is yet to earn a commitment in the 2025 class. The 2024 class is all but wrapped up as Izzo and his staff are making a push for one more recruit in five-star Bryson Tucker. But most of their attention has turned to the class of 2025. Another name to keep an eye on in this class is five-star Jalen Haralson, who is visiting East Lansing for the Alcorn State game. Both of these players play the same position, so it is unknown if Izzo would take both or not. It, however, would be hard to turn either down as they both are extremely talented.
Tough recruitment to win
Just because Jeremiah's older brother plays for Michigan State doesn't mean this will be an easy recruitment to win. Included with Michigan State in his top 10 are some big name programs including Kansas, Arizona, and Alabama.
Other Big Ten schools are making a push for him as well including Michigan, Illinois, Iowa, and Oregon.
Having Jeremy already in East Lansing won't hurt our chances, but it won't be the deciding factor either. I'm sure they grew up always dreaming of playing together, but there's no guarantee that pans out once they get to the college level. Izzo has his work cut out for him, but one thing on our side is the family atmosphere Izzo creates in his program. That hopefully will be enough to convince Jeremiah to join his brother in East Lansing.