Jaren Jackson Jr. put Anthony Davis on poster with crazy dunk (Video)
Dunk of the year?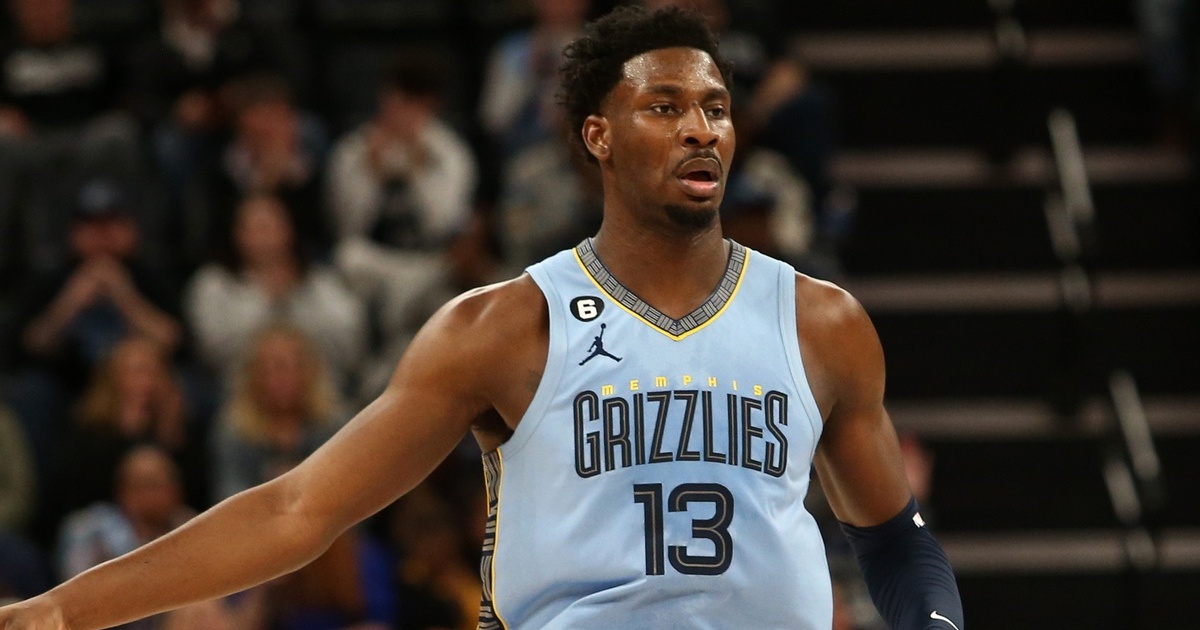 Jaren Jackson Jr. threw down one of the NBA's best dunks this season on Tuesday night, putting Anthony Davis on a crazy poster.
It's been a heck of a year for former Spartan Jaren Jackson Jr. with the Memphis Grizzlies.
He's been named an All-Star, he's a front-runner for defensive player of the year, and he's putting NBA superstars on posters. Jackson Jr. has really done it all and it's why he's considered one of the league's brightest young stars and he's really only scratching the surface at 23.
On Tuesday, he threw down one of the best dunks of the NBA season, putting Anthony Davis on a poster.
JAREN JACKSON JR.

GOODNESS. pic.twitter.com/nzqnDOPbAa

— NBA (@NBA) March 1, 2023
Insane. Some might come in and cry "over the back" but Jackson caught the ball when he was well behind Davis and the Lakers' big man had no other choice but to stand there and take the posterizing dunk.
Jackson is molding into one of the best bigs in the league on both ends of the court and while his offensive game has been developing slower than his defense, he's still averaging 16.7 points per game, shooting 49 percent from the floor and 35 percent from deep.
There was a reason we all called Jackson a unicorn when he was at Michigan State and why that nickname stuck with him on the Grizzlies. He's a special player.
We all wish we got to see him for another year in the green and white but it was obvious that he was more than ready to take the jump to the NBA where he was selected fourth overall in the 2018 NBA Draft. It's hard to believe he's been in the league for four years and he's still barely even scratching the surface of that elite potential.
In a few years, I can bet we'll be talking about him as one of the best players in the league and potentially a centerpiece for an organization (if he moves on from the Grizzlies).