Michigan State basketball: 3 quick thoughts from huge road win at Nebraska
This team is mentally tough.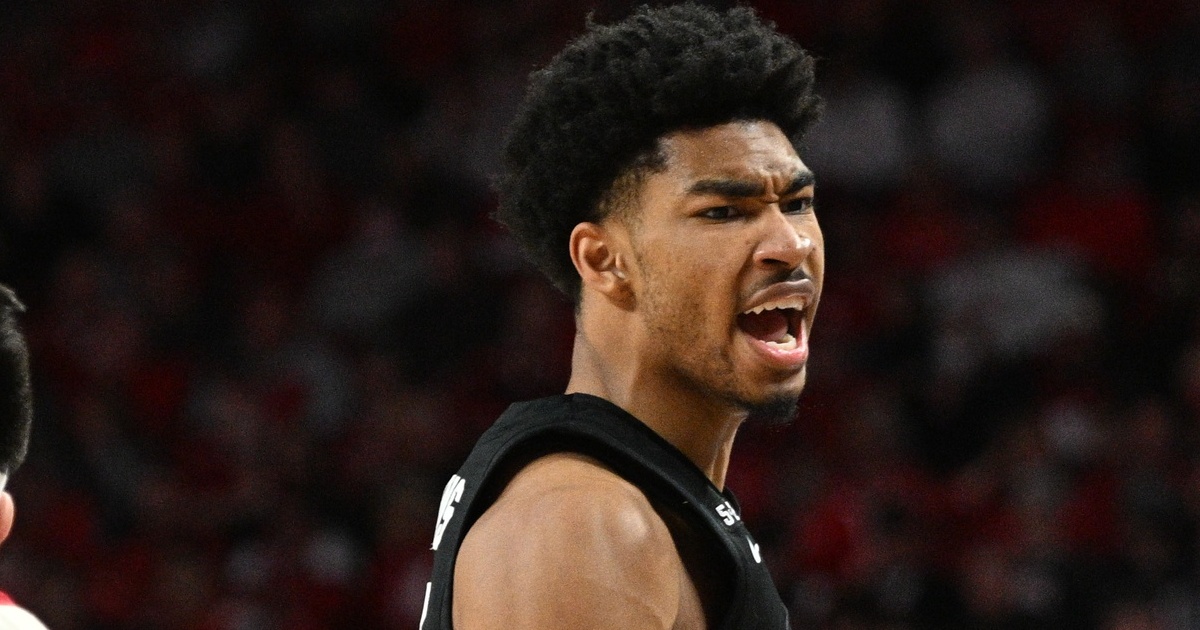 Michigan State basketball went into Lincoln and picked up a win over one of the hottest teams in the Big Ten.
Down by 15 points at one point in the first half, it felt like Michigan State basketball was cooked. It felt like the game was over and the Iowa game broke the Spartans.
But man, if you turned the game off at halftime, you're probably kicking yourself.
The Spartans, down 55-45 in the second half, decided to go on an unconscious run, out-scoring the Cornhuskers 35-12 in the final 14 minutes to blow Nebraska out on senior night. This was good enough to lock up a winning Big Ten record for Tom Izzo and Co. while also likely improving that seeding in the NCAA Tournament from maybe an 8/9 to a No. 7 seed.
Here are some of my thoughts from Tuesday night's big comeback win.
1. This team is resilient
You can't knock the Spartans anymore for being mentally broken. Everyone was wondering how they'd come out after a heartbreaking overtime loss at Iowa and it was a rough start. The Spartans were shooting horribly in the first half and it felt like Iowa broke them.
That didn't last long.
Michigan State caught fire in the second half and went nuclear from 3-point range, hitting 16-of-29 to finish the game on a 32-8 run. Led by veterans, this team is tougher than we thought and it's time to start believing that they can make a run because, well, they believe it.
2. Tyson Walker is having a Travis Trice-type run
Remember Travis Trice's senior season when he just put the team on his back and led them to a Final Four? It kind of feels like that's what Walker is doing right now.
Over his past three games, he has 73 points and he's 10-for-14 from 3-point range and 25-for-44 from the floor. He's been unbelievably hot and it's coming at the perfect time. If he can continue this hot streak, he could lead Michigan State on a magical run in March and potentially shock some teams.
Walker started the game cold, but like he said following the Indiana win: "Shoot to get hot, shoot to stay hot." And he did just that. He wasn't missing in the second half.
3. Michigan State is getting hot
Believe it or not, Michigan State basketball is heating up.
It all started against Ohio State when the Spartans won by 21 one the road. They stayed hot against Michigan but just couldn't close the game out on the road and lost 84-72 — they actually played well in the loss for 38 minutes. Michigan State returned home to dominate No. 17 Indiana and then controlled 39 minutes of the game at Iowa before losing in shocking fashion. And now the Spartans are fresh off a 13-point road win against a red-hot Nebraska team.
Despite having two losses in that span, Michigan State has played well for five straight games and it's a few plays away from being 5-0 in that span.
March is coming and the Spartans are heating up. Shocker.