Michigan State football lands Big Ten's No. 3 class in average rating
Not too shabby for a 5-7 team.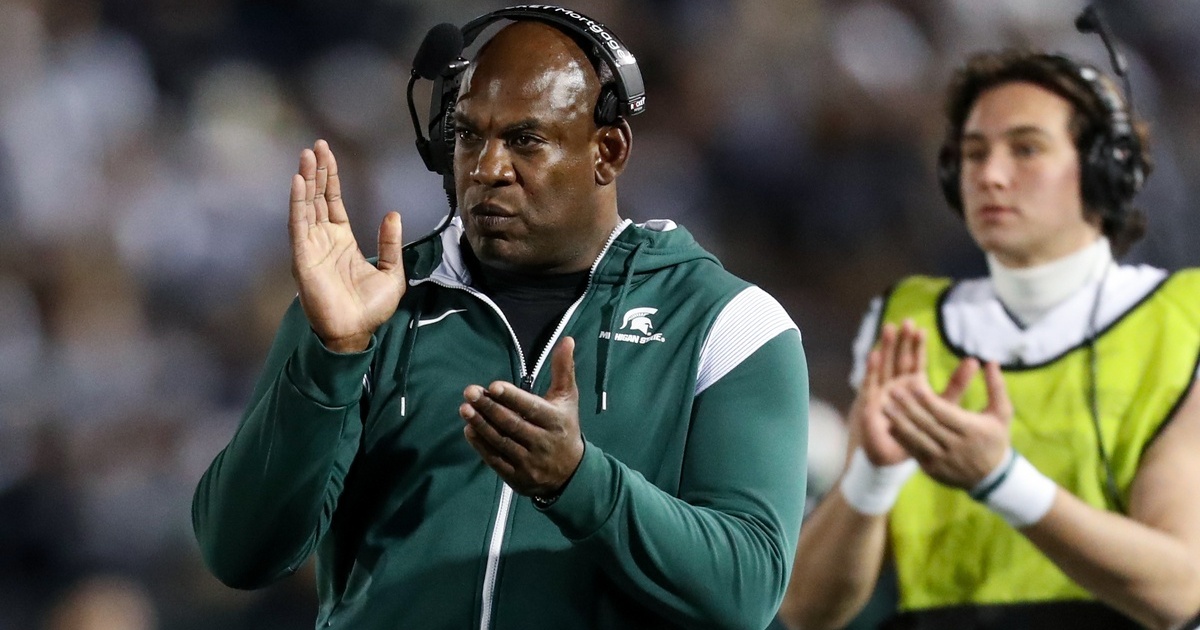 Michigan State football has officially landed the Big Ten's third-best recruiting class in terms of average rating.
"If you can't recruit at Michigan State, you probably can't recruit." That phrase from Michigan State football coach Mel Tucker resonated with the fanbase and it really opened some eyes.
If it was really so easy to recruit at Michigan State, why did Mark Dantonio have such a tough time in his final few seasons in East Lansing? Why did he land one elite class in 2016 and then never reach that level again despite all of the success the program had? It just didn't make sense.
But if Tucker is saying it, it must be true.
And now he's backing up that talk.
On Wednesday, Tucker's third signing class was made official and the Spartans picked up a commitment from rising three-star safety Philipp Davis from Florida. That bumped Michigan State's class up to No. 23 in the country and although Davis pulled the Spartans' average down just slightly, the Spartans have the No. 3 recruiting class in the Big Ten, per average rating.
Michigan State football is behind only Ohio State and Penn State in the Big Ten in that category.
In football, landing 20-plus player classes is normal and usually expected, but Michigan State missed out on a number of Plan A/B guys by swinging for the fences so instead of landing Plan C/D guys, Tucker hit the portal. The class is small which makes the ranking No. 23 instead of inside the top 20 which is what the average rating would be, but quality over quantity is key. The last few years of the Dantonio era proved that.
Here's a look at the top average ratings per 247Sports in the Big Ten and their class ranking in the conference in parentheses:
Ohio State: 93.62 (1)
Penn State: 91.15 (2)
Michigan State: 89.69 (4)
Michigan: 88.97 (3)
Wisconsin: 87.35 (12)
You have to give credit to Tucker for landing a really solid class despite finishing the 2022 season with a disappointing 5-7 record.
Now it's time to win games.