Why Keon Coleman could be drafted even higher than Jayden Reed was
Keon Coleman is the real deal.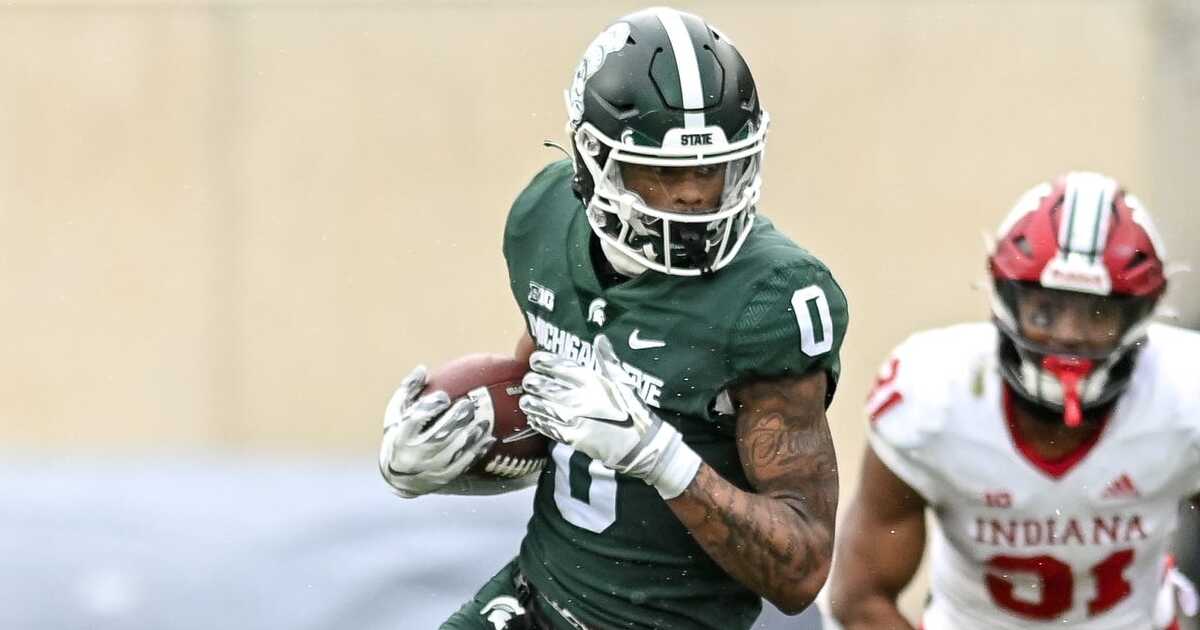 Jayden Reed was the highest Michigan State receiver drafted since Devin Thomas, but Keon Coleman could go even higher in 2024.
You read the title. Former Michigan State receiver Jayden Reed just went No. 50 overall to the Green Bay Packers in the 2023 NFL Draft. That's a pretty lofty bar to set, but I believe that current Spartan wideout Keon Coleman has what it takes.
Let's have a quick look at a couple of reasons why.
Age/Production
The 2021 season was the year that put Jayden Reed on the map. He was 21 then. He's 23 now.
In his breakout 2022 season, Coleman was 19.
The stats might not be quite there yet, but you could argue that Coleman, over three years younger, has already looked just as impressive as Reed ever did at Michigan State. If Coleman is already putting up big numbers at 19, how good is he going to be when he's Reed's age? The fact that Coleman is already stepping into the spotlight at a much younger age than Reed speaks of massive upside, and makes me think Keon could be even better. If the young receiver continues at his current trajectory, he's going to be a superstar by the time he declares.
Size/Frame
At 5-foot-11 and 187 pounds, Reed makes the most of his frame. At 6-foot-4 and 210 pounds, though, Coleman has the size that Reed just doesn't. Big, strong receivers are invaluable in the NFL, simply for the reason that guys with that kind of a frame can make a lot of contested catches over those who are smaller.
Reed is a great receiver with potential still to realize, but Coleman's upside is even larger considering his rare height for a receiver. The junior already has an outstanding season under his belt, and considering his excellent physical tools, I don't think it's crazy to say that for Coleman, the sky is the limit.
Closing thoughts
As a huge MSU fan, I love both receivers, but I'm ridiculously excited for Coleman's 2023 season and beyond. It wouldn't surprise me at all if he went off for 1,000-plus yards this year and declared for the NFL draft. He's got the talent, the physical tools, and the upside. I'm not sure if he'll go as high as the first round, but I think it's very possible.
Coleman's 2023 season at MSU is going to be a treat to watch. Enjoy him while you can.