Could Keon Coleman return with Payton Thorne in the portal?
Keon Coleman is in the transfer portal.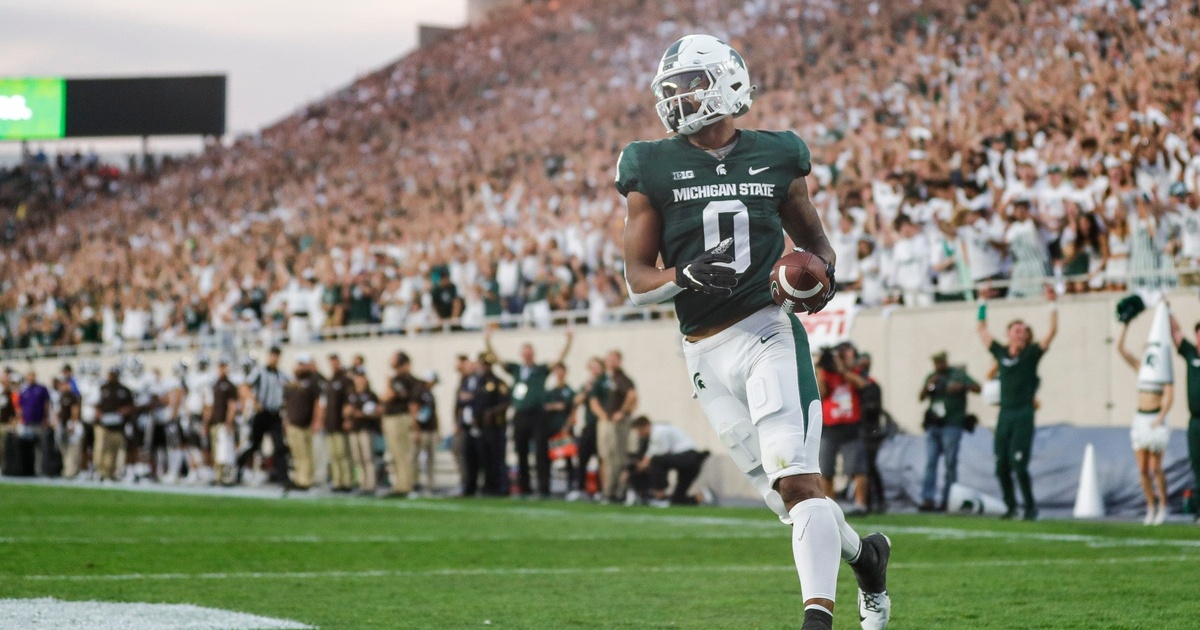 Keon Coleman has entered the transfer portal but it looks like his chances to return may have increased with Payton Thorne gone.
Less than 24 hours ago, Michigan State football fans were talking about how Keon Coleman would be the next Spartan receiver to be drafted.
Now, he's in the transfer portal.
According to Justin Thind of 247Sports, Coleman has entered the transfer portal but there may be some positive news regarding his potential return.
Also on Sunday, Payton Thorne entered the portal and Thind is reporting that this move may actually increase the Spartans' chances with Coleman.
Interesting tidbit: I was told that Coleman made his decision over a week ago.

However, those in the program feel that the sudden departure of QB Payton Thorne actually *increases* Coleman's chances of returning to after testing waters.

Make of that assessment what you will.

— Justin Thind (@JustinThind) April 30, 2023
While this should be taken with a grain of salt because there's no guarantee that Coleman will come back with dozens of teams likely to show interest in him, it's still something to monitor. It doesn't make this decision hurt any less, though.
Coleman was expected to be one of the best receivers in the Big Ten next season and probably the higher Spartan wideout drafted since Charles Rogers. He has all the physical tools and his production in his first year as a starting receiver was impressive. Coleman was borderline unguardable.
He finished his sophomore season with 58 catches for 798 yards and eight scores.
The 6-foot-4, 210-pound receiver from Louisiana is going to garner a ton of interest, but let's hope that he gives Michigan State another look with a new development at quarterback.
Michigan State football needs Coleman back if the offense is going to take that next step next year. He would be the top option on offense and he would immediately aid the growth of either Katin Houser or Noah Kim who are the projected starting options at quarterback.
If Coleman stays in the portal and picks a new home, this would be the toughest portal loss of the Mel Tucker era by a long shot.