Keon Coleman Instagram post doesn't sound encouraging
This sounds like a goodbye.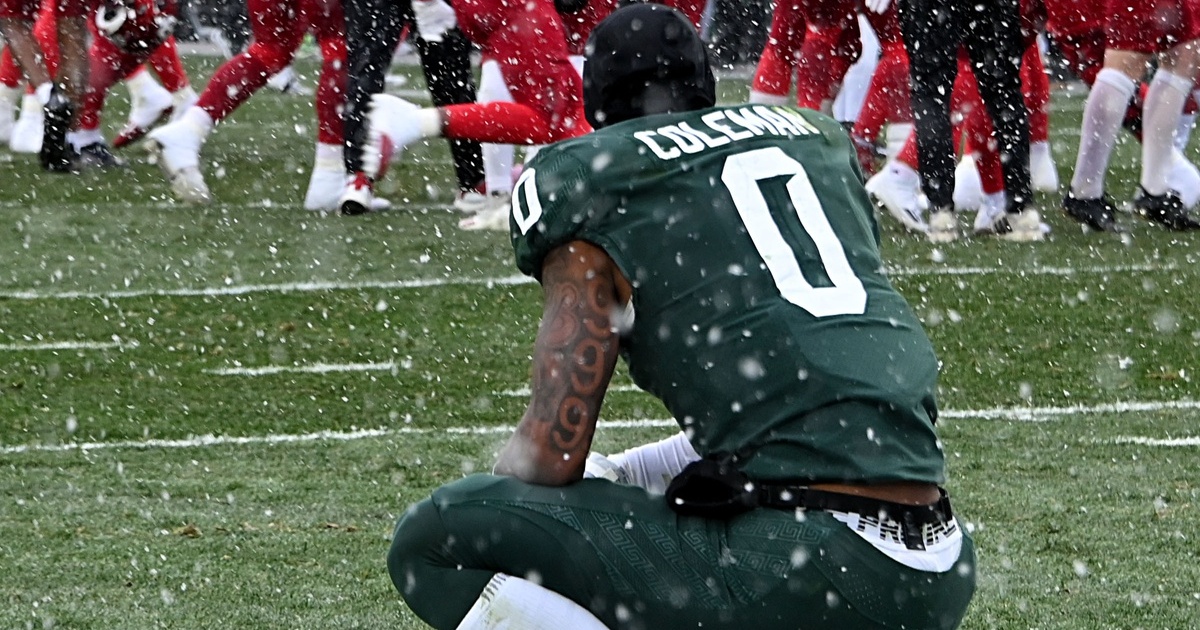 Keon Coleman officially penned a letter to Spartan Nation on his Instagram. It feels more like a 'goodbye' than a 'see you later.'
Who would have thought that the heartbreaking loss to Indiana to crush Michigan State's bowl hopes would likely be the last time fans would witness Keon Coleman suiting up at Spartan Stadium?
That realization is starting to hit hard after Coleman posted a letter to Spartan Nation on his Instagram on Wednesday evening.
Keon Coleman statement on entering the transfer portal, via his personal Instagram pic.twitter.com/XRwdOQ7OgX

— Stephen Brooks (@StephenM_Brooks) May 3, 2023
Coleman addressed and confirmed the rumors of him hitting the portal and thanked the fans and coaches for accepting him with open arms and molding him into the man and player he is today.
To me, that sounds more like a goodbye than a 'see you later' message.
If Coleman was entering it just to see what's out there before deciding to return, he probably would have posted this message the day he entered instead of holding onto it after days of meeting with Mel Tucker and the Spartan staff scrambling to keep him in East Lansing. That doesn't seem to be the case.
Reports surfaced earlier this week that Coleman and Tucker had a sit-down meeting but if that's the case, it may have been more of an exit interview given this Instagram post.
Sure, we still know nothing and I'm sure Keon doesn't exactly know where he's headed yet, but it feels like it might just be time for both sides to move on. The hope that was there regarding a potential return is dwindling and the staff will now likely have to move forward with the assumption that he's gone.
I know one thing is for sure: the receiver room will be fine. It's inconceivable to me that a top wideout who is already a legit Day 1 or Day 2 NFL draft prospect would turn his back on Courtney Hawkins after he molded him into just that.
Hawkins will just have to develop another guy into an NFL prospect as the team's WR1.