Report suggests recent Keon Coleman departure is NIL related
Was the driving factor NIL?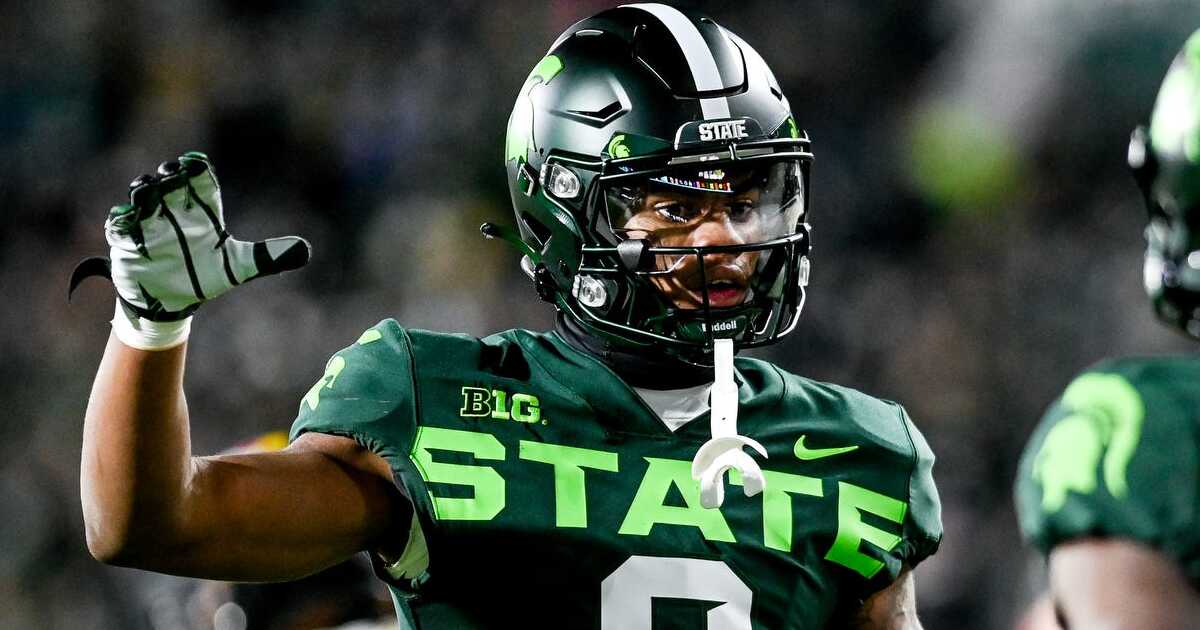 Keon Coleman entered the transfer portal on Sunday, sparking a ton of questions. One report suggests it was NIL driven.
When Keon Coleman hit the transfer portal, the primary question Michigan State fans were left with was "why?"
One of the primary narratives was that Keon had his own thoughts on the quarterback situation in East Lansing and didn't like the direction it was heading in. That narrative took a little bit of a hit when Keon actually hit the portal after Thorne's entry.
The other narrative that was circulating was that it could potentially have been NIL motivated.
In a recent On3 article, JD Pickell is reported saying:
"Coleman's reason for entering the portal is pretty straight forward. He's seeking an NIL payout that apparently isn't going to come at Michigan State.

Keon Coleman, to put it bluntly, essentially feels like he is worth a certain amount and wants to test the open market because Michigan State isn't able to meet that amount."
This doesn't make much sense coming from a national reporter considering Michigan State has likely already had a decent NIL deal set up for him and he would make NFL money next year. I'm not buying this report at all, but it does spark discussion.
When Michigan State hired Mel Tucker, the understanding was that he would be able to navigate the recent changes to college sports. The expectation was that he and Michigan State would utilize NIL deals to not only acquire but also keep quality players.
Money conversations surrounding East Lansing are nothing new these days. Mel has been criticized in the media for his recent $95 million contract extension. This was especially so after the poor season Michigan State football produced last year.
While it remains to be seen if this quote from Pickell is accurate we're left wondering, is it true?
If Coleman has a particular number in mind for his value, we've got to ask, how come Michigan State isn't willing to meet that number?
It could potentially be a bad look for Tucker if Keon indeed leaves the program purely based on NIL money. What message would this send to future high-level recruits that also want to be compensated for their value?
If money is the bottom line, we've already seen with schools like Texas A&M, that there's no dollar amount that's off the table nowadays in college football. It's possible Michigan State may get one more chance to match whatever offers get floated key on the way but those odds decrease by the day and with each visit Keon takes.
MSU fans have no reason to fully trust the sourcing of this information at this point but fans will certainly be interested to see how this develops.