Michigan State basketball: 3 fearless predictions vs. Maryland
Will Michigan State pick up a big win over Maryland?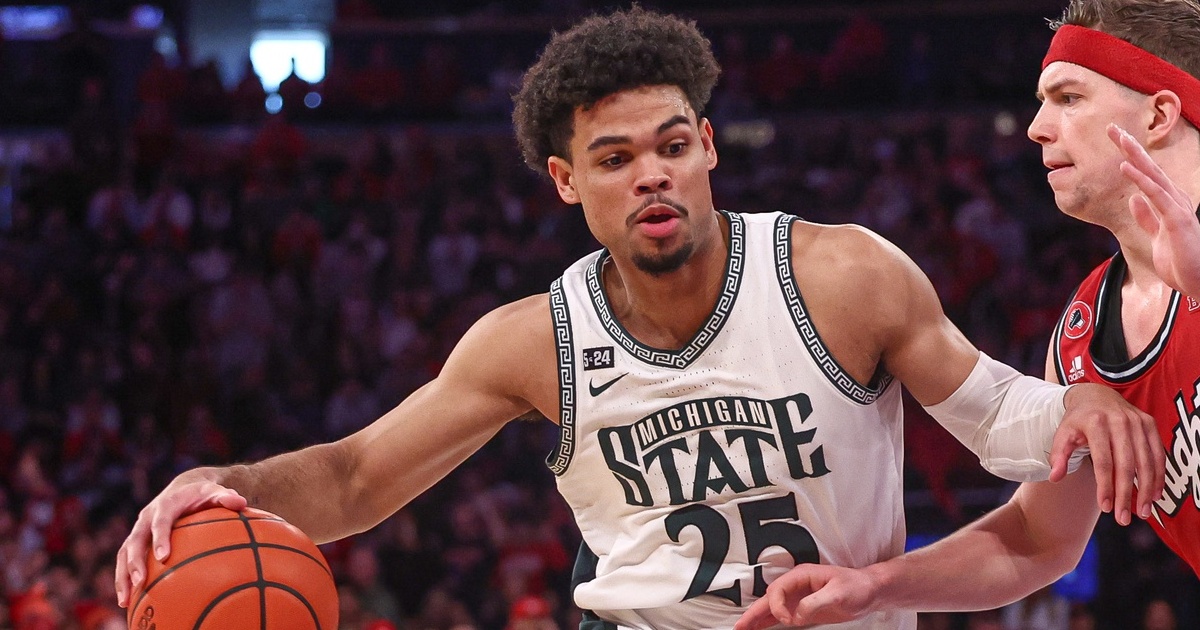 Beating Maryland on Tuesday night would go a long way for Michigan State basketball. Will the Spartans add to that resume?
Tuesday night presents an important matchup for Michigan State basketball. The Spartans have lost five of seven games and they're hosting a red-hot Maryland team that has won four straight by double figures.
The Terrapins believe they can beat anyone right now and Michigan State needs to assert some dominance.
Time for some fearless predictions.
1. MSU jumps out to a double-digit lead early
Something Michigan State hasn't done a ton of lately, it will jump out to a double-digit lead at some point in the first half. And we'll see if the Spartans will be able to hold on to a comfortable lead this time around unlike the Illinois, Rutgers, and Indiana losses.
I can see the Spartans coming out shooting hot and taking a 24-14 lead before the Terrapins close the gap to 4-6 by halftime.
Still, it'll be nice to see a quick start, for once.
2. Spartans have their best ball movement since the Nebraska game
Remember the Nebraska game? Yeah, that was fun. Michigan State was moving the ball as well as it had all season long and someone was sneaking open on every single possession. The Spartans finished with 24 assists on 31 made buckets and it was a beautiful sight.
Since then, the ball movement has been lacking.
Not on Tuesday night.
Michigan State will finish with around 20 assists and have its best passing game since that Nebraska blowout win. Will this result in a blowout? No, because Maryland is a much better team than Nebraska, but it should help the Spartans' chances drastically.
3. Joey Hauser closes the door with two big 3-pointers late
Joey Hauser is going to call game in this one.
With the score close, within a bucket or two, down the stretch, Hauser is going to make a couple of clutch 3-pointers to send the crowd home happy and send Maryland back to College Park with its first loss in a few weeks.
Hauser has had a clutch gene all season long and we'll see it in full force on Tuesday night as he finishes off a solid game with two huge shots.