Michigan State basketball: 3 things I want to see from Spartans vs. Maryland
We all want to see the Spartans bounce back.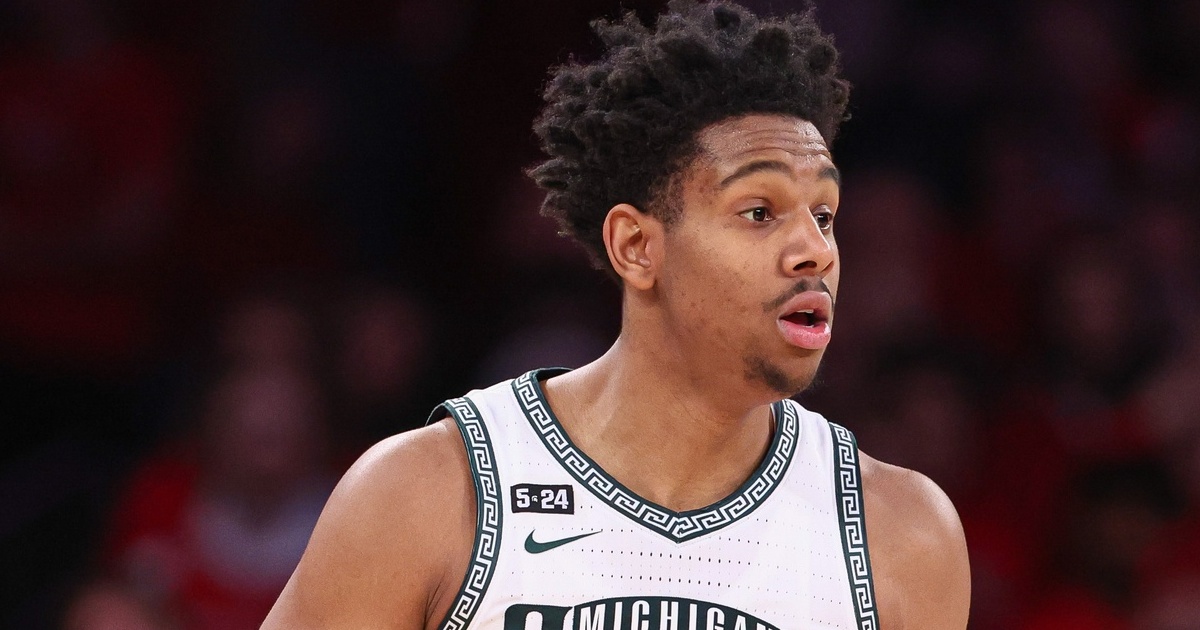 What do I want to see from Michigan State basketball in its matchup with Maryland? Obviously a win, but what else?
There are plenty of areas in which I'd like to see Michigan State basketball improve on Tuesday night against Maryland, but a few stick out to me.
Beating a team on a four-game winning streak with comfortable victories over Indiana, Wisconsin, and Nebraska won't be easy, but if the Spartans do these three things, they should be just fine.
1. A quick start
We haven't seen one of these in a while. Even in the last home game against Iowa, the Spartans were down 10 points in the first few minutes and it just felt like an "oh, here we go again" moment. Luckily they rebounded, but playing catch-up does no one any favors.
I'd like to see Michigan State come out and avoid timid offensive play, get to the hoop, and take as many open shots without hesitation as possible. Aggressive offensive play will lead to a hot start.
Oh, and some good defense leading to turnovers and fast-breaks, too.
2. More shots from Tyson Walker
Ever since Tyson Walker had a career performance against Purdue in which he scored 30 points on 12-for-23 shooting, he has only shot the ball more than 11 times once and hasn't scored more than 12 points in a single game. That's five games with low shooting numbers and very little scoring production to show for it.
That needs to change if Michigan State is going to win and put together a nice string of games.
I want to see Walker shoot the ball at least 15 times on Tuesday night. When he gots shots up, that usually means good things for Michigan State.
3. A Malik Hall, AJ Hoggard bounce-back
Malik Hall and AJ Hoggard both had one of their worst games of the season on Saturday against Rutgers and all I want to see from them is more confidence and a decent bounce-back.
I want to see Hoggard playing solid defense, driving to the hole, and imposing his will on smaller defenders. I also want to see him facilitate like he's known to do. No more settling for contested long-range jumpers.
As for Hall, I just want to see more confidence in his shot. His shots weren't falling on Saturday against Rutgers and they all looked pretty off, but he's played well against Maryland throughout his career. I want to see that continue on Tuesday.