Michigan State basketball: 3 quick thoughts from lopsided loss at Purdue
The curse of Mackey Arena strikes again.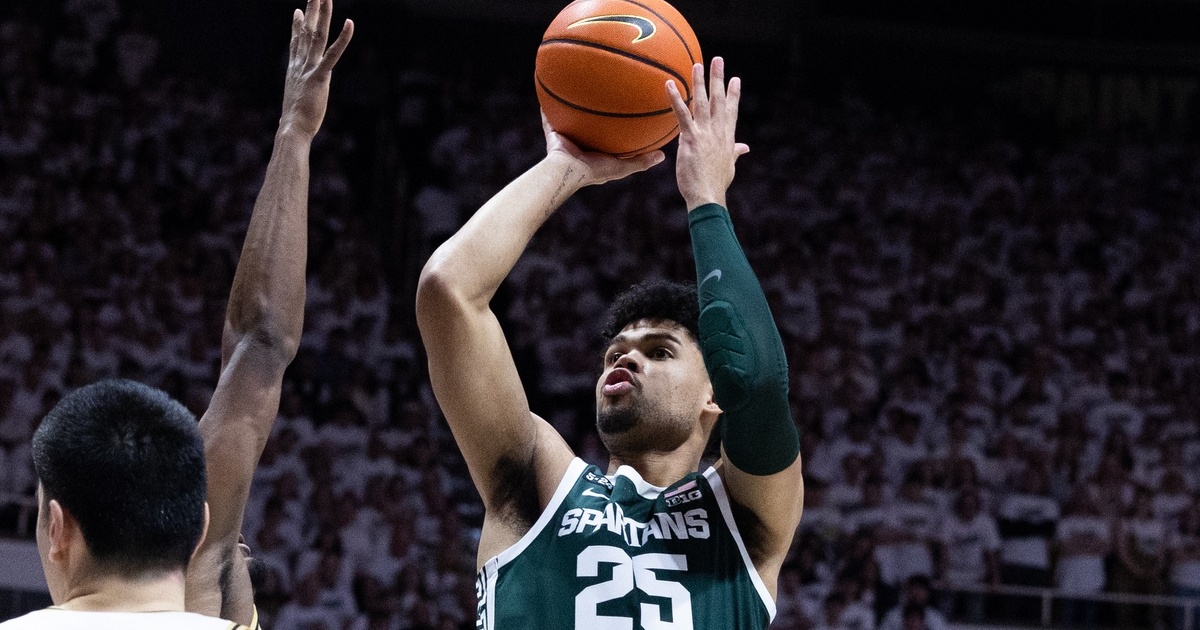 Michigan State basketball was hoping to shock the nation and topple the No. 1 team, but Purdue had other thoughts. Here are my thoughts.
Sigh. I guess we have to talk about the Michigan State basketball game that took place on Sunday afternoon.
Oh, you already wiped it from your memory? Well, I tried to, but sadly I have to put thoughts to paper and talk about the annual Mackey Arena loss.
Michigan State has not won at Mackey since Gary Harris was suiting up in the green and white. Harris is nearly a 10-year NBA veteran. That's painful to hear and even more painful to say. Purdue owns Michigan State in West Lafayette, simple as that.
Now, let's get into my thoughts on the 77-61 loss.
1. Zach Edey almost single-handedly beat MSU twice
The first time Michigan State and Purdue met, it was Zach Edey who did most of the damage. Fletcher Loyer scored in double figures, but outside of that, it was all Edey. He finished with 32 points and got 26 shots up, making 50 percent of them. The big man also grabbed 17 rebounds.
Sunday saw much of the same. He was 15-for-24 from the floor for 38 points and he grabbed 13 rebounds and blocked three shots. It was the Edey show once again.
Outside of Edey, one player scored in double figures.
Edey beat Michigan State by himself this season, and that's what hurts the most. MSU knew what was coming and couldn't stop it.
2. AJ Hoggard is resilient
It was good to see AJ Hoggard looking like his normal, All-Big Ten-caliber self on Sunday afternoon following one of his worst performances as a Spartan against Iowa. He finished with 20 points, six assists, and four rebounds while turning it over just twice. Plus, he made 7-of-9 free throws. It was the perfect bounce-back game in a hostile environment for the team's most important player.
Now let's just see this carry over into the Rutgers game on Thursday and MSU will be just fine.
3. No quit in this team, but also no moral victories
It would have been so easy for this team to quit after Purdue hit a 3-pointer with 0.2 seconds left in the first half to go up 40-22. It would have been even easier after Tom Izzo received a technical before going into the locker room, giving Purdue two free throws to start the second half. Down 42-22, the game was seemingly over.
But this team didn't quit.
Michigan State cut the Purdue lead to 10 at one point, 55-45, but then the Boilermakers coasted to a 16-point win. Still, you have to admire the fact that this team doesn't quit.
There are, however, no moral victories and every Michigan State basketball player as well as Izzo would tell you that it's not good enough. There are no moral victories to be had from a loss.