Has Michigan State basketball had the "perfect" offseason so far?
The MSU basketball offseason has felt so much better than football's.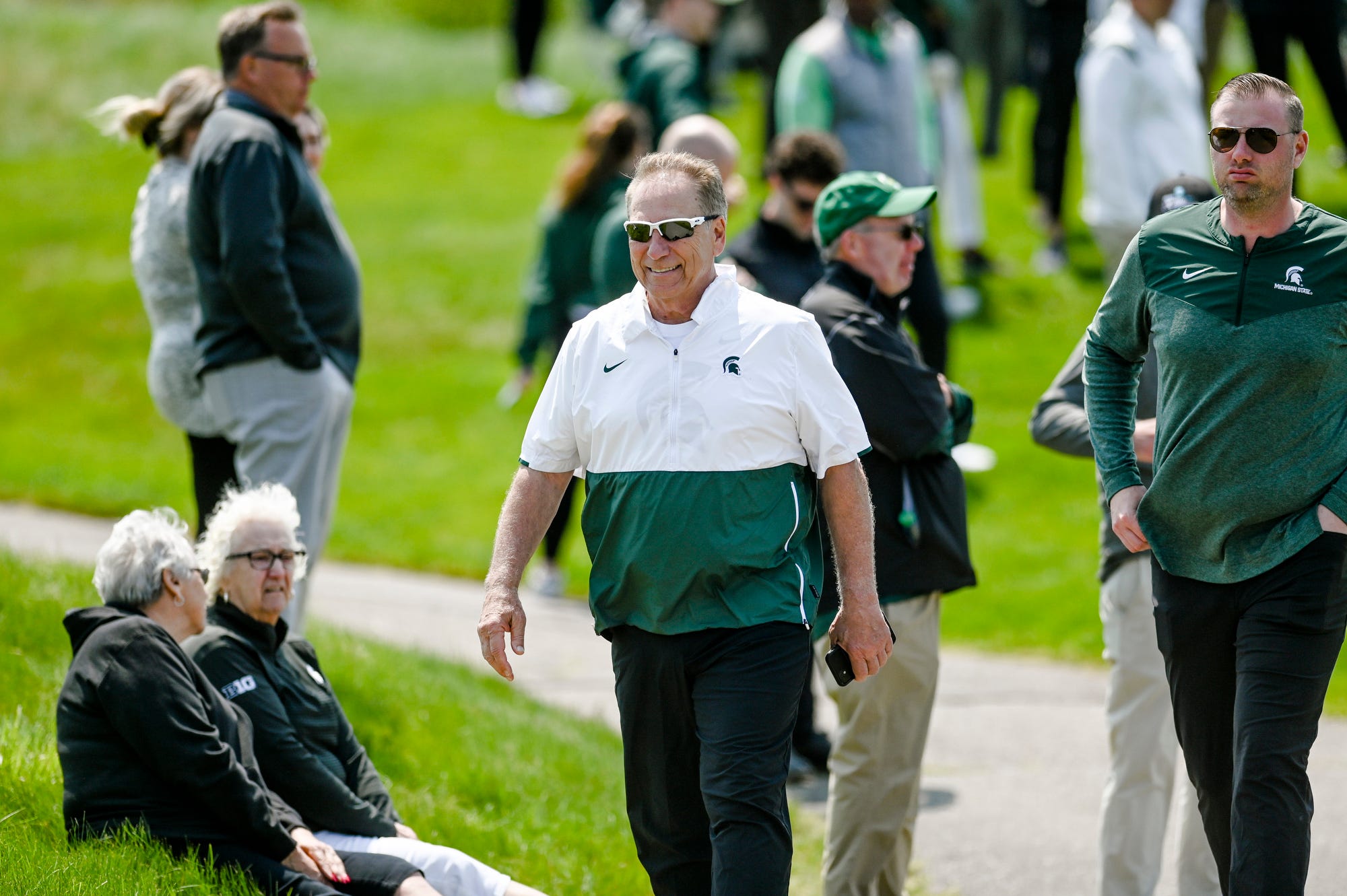 Unlike the football program so far, Michigan State basketball has had an impressive, almost perfect offseason.
Anything is possible in today's college basketball world. We have seen some crazy things with the one-time transfer rule and NIL in full effect. Star players like Hunter Dickinson are transferring to powerhouse programs like Kansas and some players are leaving the schools they love just to chase money. We are even seeing incoming freshman reopening their recruitments in June.
I'll say it again, anything is possible in college basketball today. It seems nearly impossible for a program to have a perfect offseason nowadays. Whether they want their players to stay or they need to get a high-profile transfer to join their team, no program gets everything they want. However, I would argue that Michigan State basketball has had the perfect offseason, or as close to it as reasonably possible.
No key players transferring to new programs
As I mentioned before, star players in a great positions at their programs are still deciding to transfer. Almost every program has someone significant decide to leave the program. Thankfully for Michigan State, that did not happen this season.
Pierre Brooks is the only player to transfer to a new program when he decided to take his talents to Butler. I never like seeing players leave the program, but I think everyone saw this coming. Brooks would have struggled to make the rotation again this year, so it makes sense for him to find a better fit somewhere else.
The transfer portal can be a scary thing, but the Spartans survived it this year.
Players deciding early to return
Whether it be deciding to enter the transfer portal or go pro, some athletes take a long time to make their final decision. Michigan State, on the other hand, got a lot of good news early this offseason. Both Malik Hall and Tyson Walker announced they were returning to Michigan State early on in the offseason.
Both could have attempted to go the pro route. However, both didn't even tempt those waters. Arguably Michigan State's best player and this past season's sixth man are coming back for another year and that's massive.
Players withdrawing from the NBA draft
Jaden Akins and AJ Hoggard both entered their name into the NBA Draft. I thought it was possible for Akins to keep his name in the draft, but nobody ever knows what a player will decide to do. All it takes is one team to promise they will draft them and that player could be gone. Thankfully for Michigan State, that did not happen to either player. Both Akins and Hoggard announced their return to Michigan State on May 31 much to all Spartan fans' delight.
Incoming freshmen class
To round out the perfect offseason, Michigan State's elite freshmen class has stayed intact. This class is No. 5 in the country and is bringing in four players who can contribute from day one.
Once players sign, usually that means the drama is over. That, however, is not the case anymore. A decent amount of players have asked to be released from their commitments to their program, including one top player who decommitted from Kansas on June 3. With all of Michigan State's returning production, this could have been possible for one of our incoming freshmen. Thankfully again, this did not occur to the Spartans, and the class has remained committed.
The one negative you could argue
There is one negative thing you could argue that happened to Michigan State this offseason. That is Joey Hauser deciding to go pro and not return to Michigan State basketball for a final season.
Like Brooks, I think most expected this, but I can't deny how amazing it would have been to have him back again next year. However, who knows what could have happened if he did return. Maybe another player decides to transfer because there aren't enough minutes to go around. Maybe an incoming freshman decides he'd be better off somewhere else. Nobody knows what would have happened if Joey came back. With all the positives that occurred this offseason, I am fine with Hauser deciding to leave the program.
Michigan State has everything to play for next season. A conference title, Final Four, and national championship are all very realistic. Michigan State will likely be a top-five team in the country to start the season, and that is thanks to a near-perfect offseason for the program.