Michigan State Basketball: Allocating forward/wing minutes for 2023-24
How will the wing/forward rotation play out?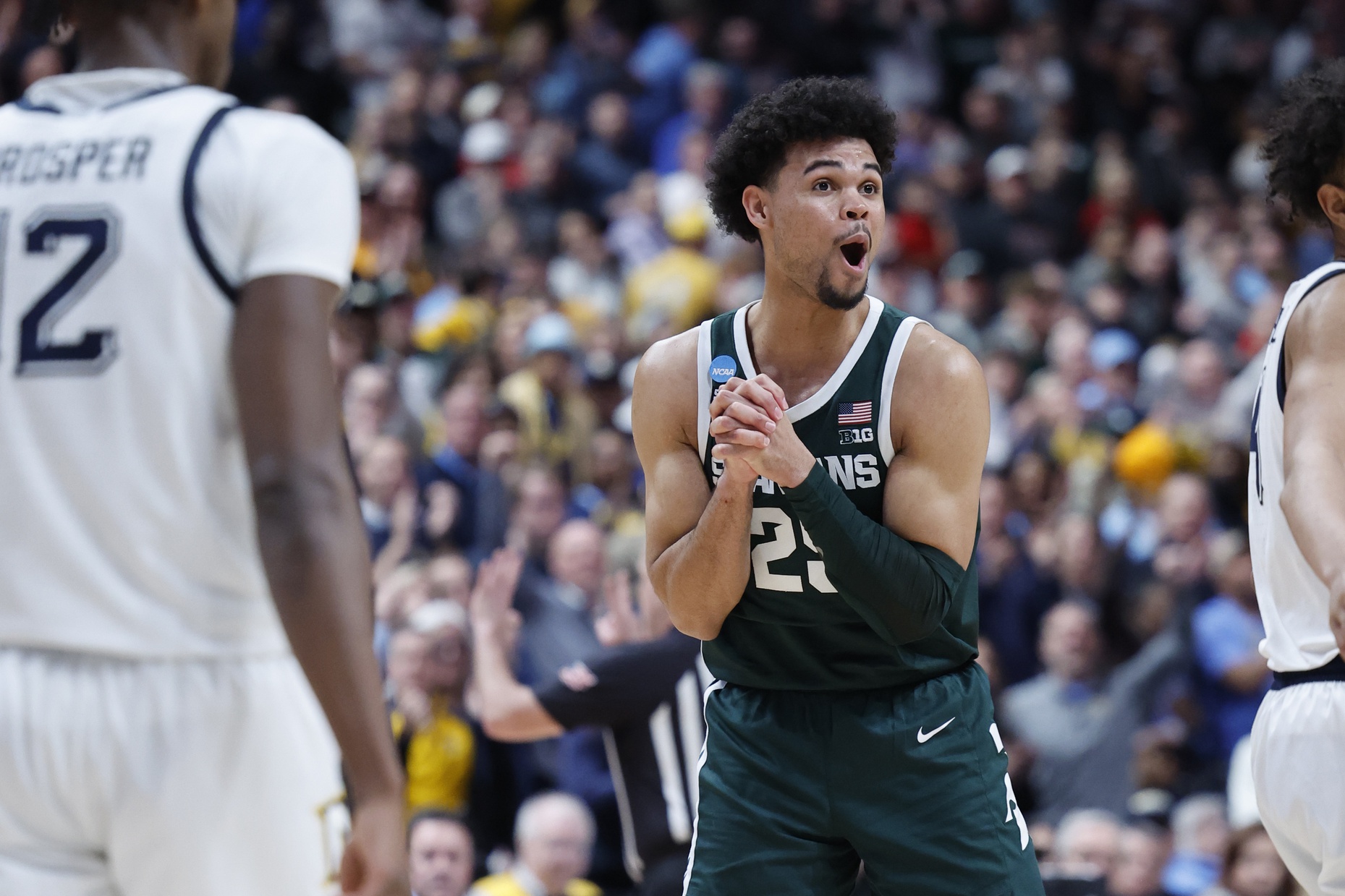 What could the forward/wing minutes look like this upcoming season for Michigan State basketball with Jaden Akins and Malik Hall back?
This Michigan State basketball team is going to be reliant on some new faces at the forward/wing positions going forward as it loses Joey Hauser to graduation. Being able to replace Joey's 34 minutes, 14 points per game, seven rebounds, and 45 percent shooting from three is going to be difficult to replace.
But this group isn't lacking in talent just not a whole lot of experience.
This group will be led by Jaden Akins on the wing (I know he doesn't want the "wing" label) and Malik Hall at forward as the only two returning guys in this position group.
Adding to this group will be five-star freshman Xavier Booker and four-stars Coen Carr and Gehrig Normand.
Let's dive into the forward/wing minutes for 2023-24 Michigan State basketball.
Starters
The starting wing is clearly going going to be Akins as he announced he was returning last week. Akins is a major asset to this team on the offensive end but even more so on the defensive end. He will get between 2-5 minutes at the guard position and should average 25 minutes at the wing position. Akins will find himself as one of the top options on the offensive end due to the loss of Hauser. I would expect him to become more of a ball-handler in the pick and rolls and on pin down screens. Michigan State fans will expect an increased role offensively which should lead to him averaging 13-plus points per game.
At the power forward position, this could go one of two ways with either Malik Hall or Xavier Booker. Hall probably gets the nod early on in the season, but I would expect Booker to take this spot over. Booker will be able to provide length, good defense, and enough offense with the starters to become the starter. I would expect Booker to average around 18-20 minutes per game in this role and around 8-10 points and six-plus rebounds per game.
Backups
Hall will be coming off the bench but really that's just in title. He will be an extremely valuable piece to this team and will help close out games during crunch time. His ability to handle the ball, get others involved, create his own shots, and his experience will lead the bench group. He should expect around 22-24 minutes per game at the forward position and 2-4 minutes coming at the center position when MSU needs to play small ball.
A healthy Hall should average around 10-plus points and five rebounds per game.
Coen Carr is a cause for major excitement for Michigan State basketball fans due to him being a tremendous athlete. Carr will be able to play at either forward position due to his athleticism but expect to see him more at the power forward position. The athleticism is only part of Carr's game, but he will need to become a more consistent offensive threat. Coen's ability to defend will put him in a good position to earn minutes early on as a freshman. I would expect Carr to average around 8-10 minutes per game. I wouldn't expect a major offensive game from Carr but expect some rim shaking dunks in transition or on the pick and roll.
Gehrig Normand seems to be the odd guy out in the freshman class currently. But he has the ability to earn the most time if neither Carr nor Booker aren't getting the job done. Normand provides shooting that this team may need which may slide Malik to the power forward role. He provides a greater offensive scoring threat which the bench may need. I would expect Gehrig to average around five minutes but could find himself outside the rotation if he isn't able to defend at a high level.
Minutes summary
Jaden Akins: 25 minutes per game on the wing; 2-5 minutes at guard
Xavier Booker: 18-20 minutes per game
Malik Hall: 22-24 minutes per game at forward; 2-4 minutes at small-ball center
Coen Carr: 8-10 minutes per game
Gehrig Normand: 5-7 minutes per game