Michigan State basketball: 3 fearless predictions vs. No. 17 Indiana
MSU needs this win in a big way.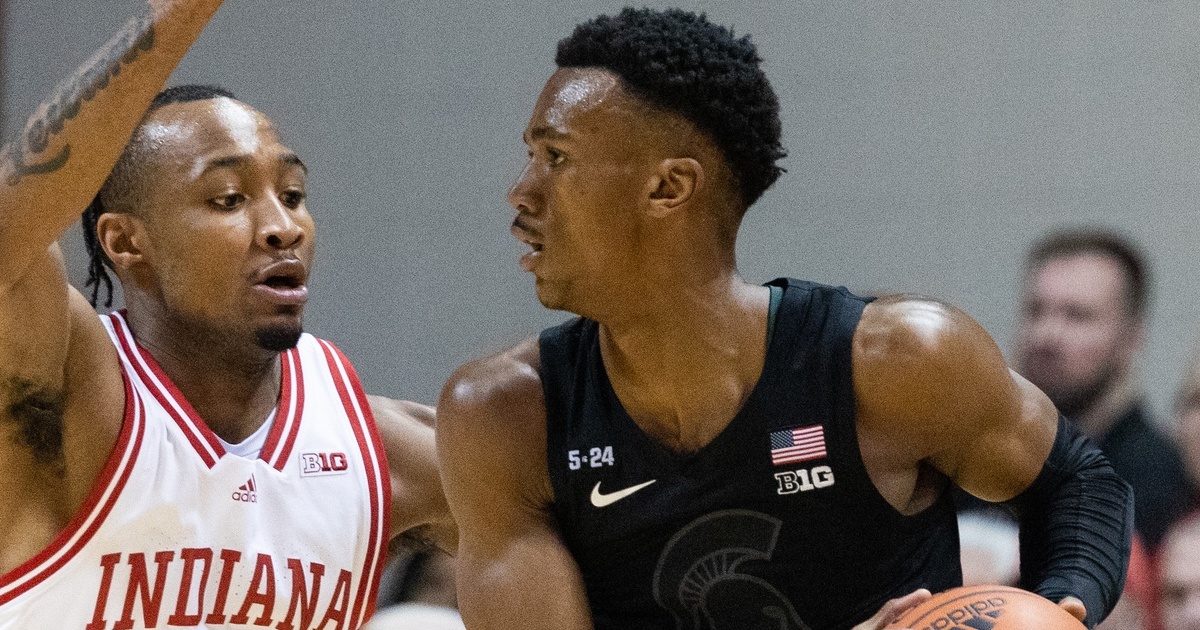 Michigan State basketball is looking to pick up another big win and solidify that tournament resume on Tuesday night.
Coming back home to play in front of a Breslin Center crowd for the first time since last week's tragedy is going to make for an emotional Michigan State basketball game on Tuesday night.
No. 17 Indiana comes to town, looking to pick up yet another big win as the Hoosiers have been on fire lately outside of a Northwestern loss on the road.
The Spartans, on the other hand, are coming off a tough road loss to Michigan in which they controlled 30-35 minutes of action before falling apart in the final couple of minutes. They need to bounce back against the Hoosiers.
Without further ado, it's prediction time.
1. MSU hits 10 threes
In the first meeting between these two teams, it was Indiana that got hot from the perimeter. Trey Galloway and Tamar Bates torched the Spartans from deep and there was just no answer for them in the second half.
This time around, it'll be Joey Hauser, Jaden Akins, and Tyson Walker lighting up the scoreboard from the 3-point line.
Michigan State will shoot almost 50 percent from deep, making 10-of-21 threes.
2. MSU wins the rebounding battle by at least five
Again, in the first meeting, it was Indiana who took the advantage on the glass, winning the rebounding battle 32-30. The Hoosiers also had one more offensive board than the Spartans.
On Tuesday night, Michigan State is going to crash the boards and look like a completely different team than the one we saw on Saturday night in Ann Arbor. They'll finish with 37 rebounds and beat Indiana by at least five on the glass.
You just know that when Tom Izzo saw the box score of the Michigan game and glanced at the nightmarish rebounding discrepancy he wasn't going to let that happen two games in a row.
3. MSU holds Indiana under 65 points
I think I speak for Tom Izzo when I say that Saturday night's defensive performance was unacceptable. Allowing Michigan, without Jett Howard for a good chunk of the second half, to score 84 points was just mind-boggling.
That won't happen again.
Defense will be the key force behind what I'm predicting to be a huge Quad 1 win for the Spartans on Tuesday night as they bounce back to hold the Hoosiers' usually-explosive offense under 65 points.