Jett Howard votes Jaden Akins' dunk over his brother best of the week
Rivalry aside, this is funny.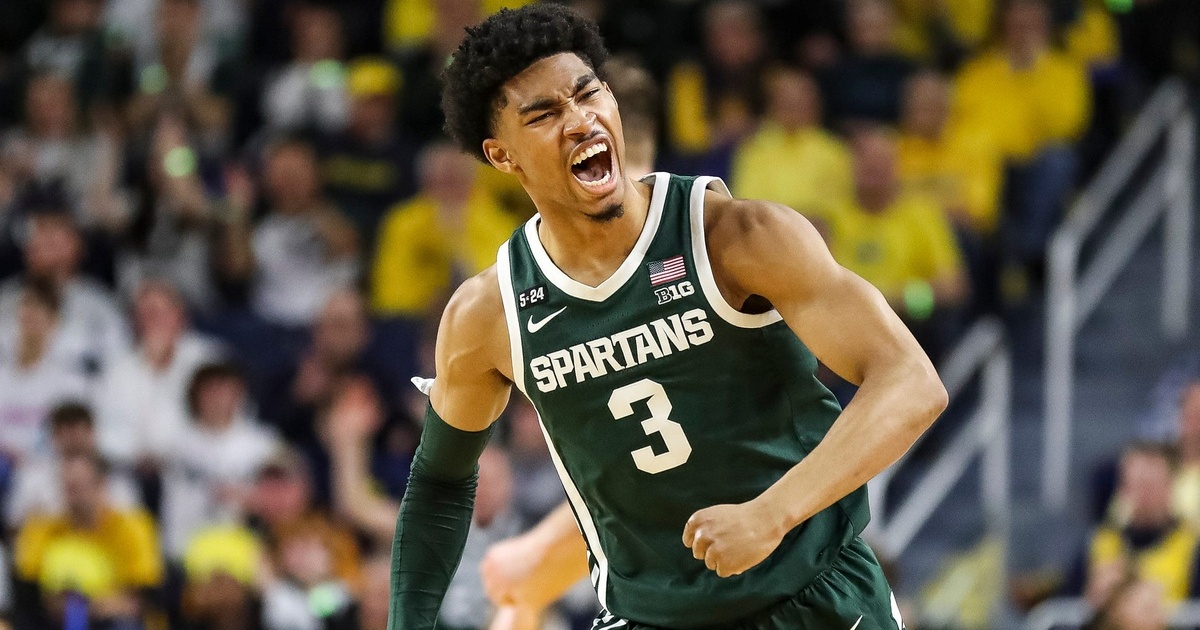 Jett Howard voted Jaden Akins' poster dunk over his older brother, Jace, the best of the week in the Big Ten.
Brothers poking fun at each other. That's kind of what the Michigan vs. Michigan State rivalry is all about. One side with bragging gets its (hopefully) friendly jabs in and the other has to sit there and take it until the next meeting.
Sometimes brotherly banter isn't just limited to the rivalry. It's between teammates.
Heck, a pair of brothers happen to be teammates in this rivalry in Jace and Jett Howard. Everyone who has an older sibling knows just what it's like to deal with being treated like the baby but when you're old enough, you can dish the trash talk and jabs right back.
So when Jaden Akins threw down one of the best dunks of the season over Jett's older brother, you just knew he was going to be right there to laugh.
First, let's relive that incredible posterizing dunk by Akins over Jace Howard.
It's February 19th, 2023 & you still shouldn't jump with Jaden Akins pic.twitter.com/QOwKI3XXAl

— College Basketball Report (@CBKReport) February 19, 2023
And now let's move on to Jett's troll of his older brother:
Thanks Jett?

— Jace Howard (@JaceHoward_) February 20, 2023
If Michigan had lost, you probably would have never seen this elite level trolling by Jett, but winning makes everything more fun.
And as Michigan State fans, we can actually appreciate this troll for a couple of reasons. One, Jaden Akins' dunk was the best of the week, and there's no question. And two, it's always good to be able to take our minds off of the ugly side of the rivalry and the events that took place last week with a little humor.
Plus, every little brother out there knows how great it feels to finally get to get jabs in at your older brother.
So if anyone was wondering which Big Ten dunk Jett Howard thought was the best of last week, the answer is the one that ended up putting his older brother on a poster.