3 things I want to see from Michigan State basketball vs. Indiana
Here's what I want to see from the Spartans.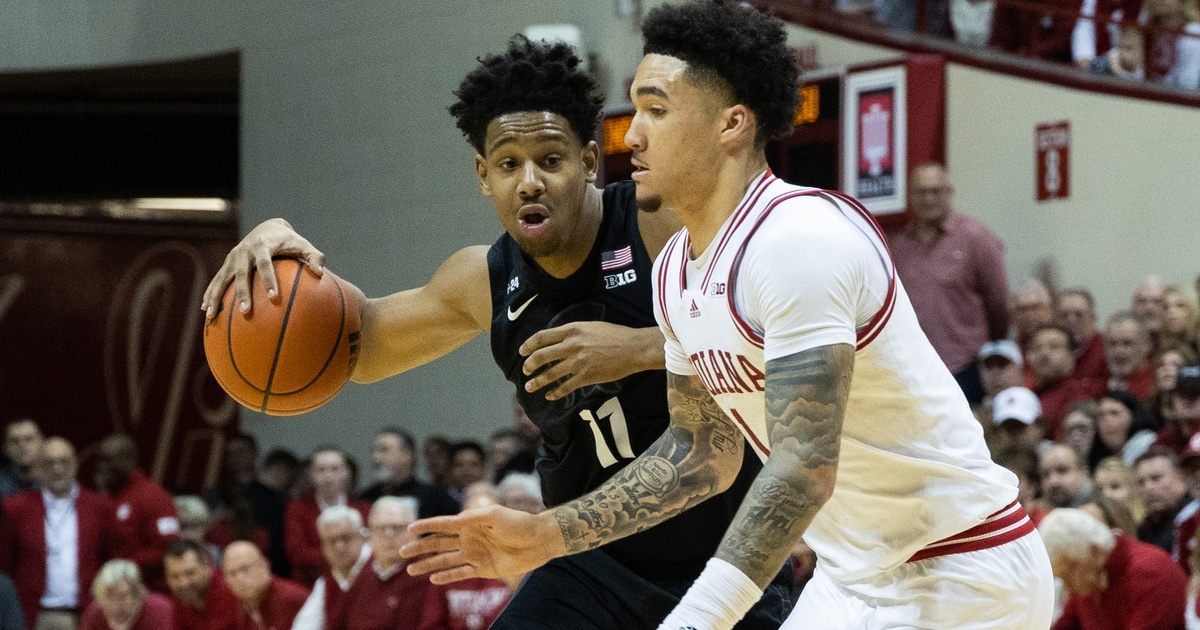 Michigan State basketball and Indiana will square off on Tuesday night with a Quad 1 win on the line. Here's what I want to see.
Tuesday night's Indiana vs. Michigan State basketball game is going to draw a lot of attention from across the Big Ten because it'll have a huge bearing on the conference standings.
Michigan State is fighting to stay near that top half so it can potentially swoop in and take a top-four seed in the Big Ten Tournament while the Hoosiers are No. 3 and hoping to stay alive in the title race.
A win would go a long way for either team.
But here's what I want to see from Michigan State as the Hoosiers come to the Breslin.
1. A more aggressive (but smart) AJ Hoggard
AJ Hoggard could score at will at the hoop if he wanted to — key phrase being "if he wanted to."
Well, I want him to on Tuesday night. I want to see Hoggard be aggressive with the ball in his hands, get to the rim, and maybe draw some fouls as well. He's one of the best free throw shooters in the Big Ten but he's rarely seen the stripe recently. I want to see him hunting for his own shot by driving to the rim and if nothing is there, at least the defense will have collapsed and he could kick it out for an open shot.
Hoggard needs to be aggressive, but smart, with the ball in his hands on Tuesday night.
2. Rebounding
Getting out-rebounded by 13 against Michigan was flat-out unacceptable. The Spartans were beaten up on the glass which had to drive Tom Izzo nuts. He preaches rebounding and that's what this program was built on. But that performance at Michigan was embarrassing.
We need to see change on Tuesday night.
I want to see this team rebound at a high rate and hold its own on the glass against a solid Indiana team. While I want the Michigan State basketball to win the rebounding battle, I just want it to be competitive, unlike the Michigan game.
And keep the Hoosiers off the offensive glass, please.
3. A complete 40-minute performance
This one is self-explanatory. I've been begging for a complete 40-minute performance all season long and when this team does play a complete game, it's scary.
Unfortunately, we rarely see that.
A perfect example of that not happening would be the Michigan game when the Spartans controlled the game for 30-35 minutes but crumbled late and let the Wolverines take over.
If Michigan State is going to beat Indiana, it needs a complete game with no 5-10 minute lapses.