Michigan State basketball: 3 fearless predictions for Spartans at Iowa
Will MSU finally close the deal on the road?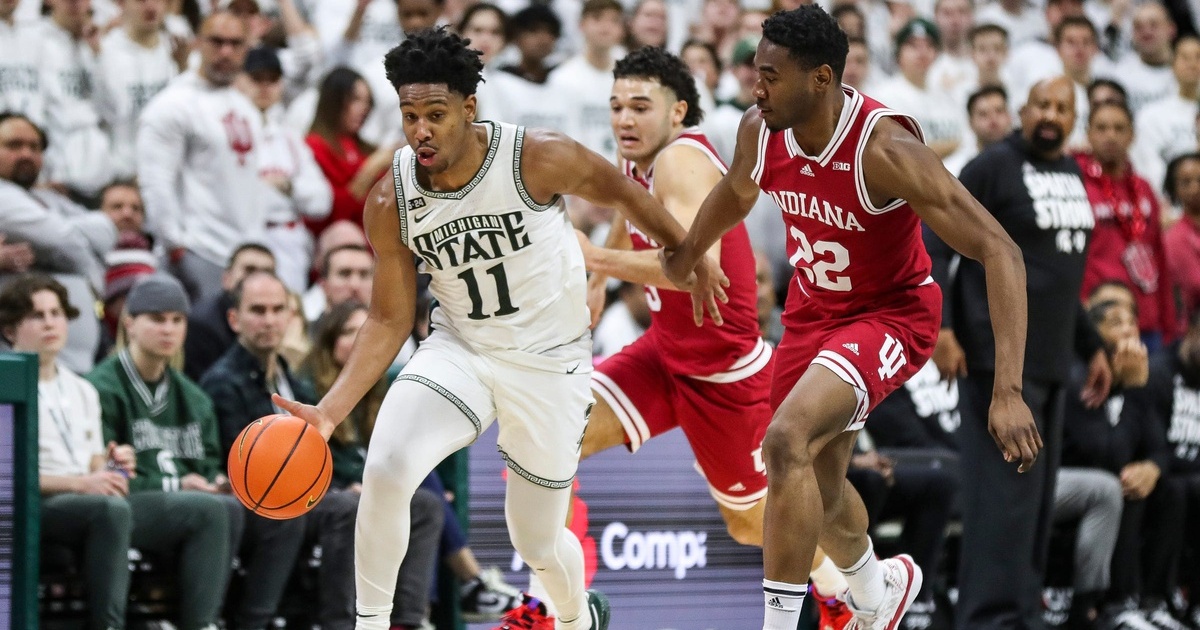 If Michigan State basketball can win one of its next two road games, it'll be in good shape. Will the Spartans win at Iowa?
I'll admit it, I bragged a little after my Indiana vs. Michigan State basketball game predictions came to fruition, down to the specific numbers. I'm hoping for similar luck this time around as the Spartans will face Iowa on the road on Saturday afternoon.
I was 2-for-3 in my Indiana predictions with the third being "MSU will hold the Hoosiers under 65 points" and it was incorrect only because they scored exactly 65.
I'm feeling 3-for-3 this time around. And if that happens, Michigan State fans will be very happy.
Let's dive into some of my most fearless predictions ahead of Saturday's Iowa vs. Michigan State basketball game.
1. Two bench players score 10-plus
This may seem like a wild prediction because, well, it is.
Michigan State has gotten minimal bench production this season and that's hurt the Spartans on multiple occasions. But there have been flashes of great play off the bench from guys like Malik Hall and recently Jaxon Kohler and I think both players will have big games on Saturday afternoon.
Hall is going to have another solid game like he did in the first Iowa matchup and he'll finish with 12 points and five rebounds and Kohler will have 10 points and seven boards.
The two bench players will inject some life into this offense.
2. Tyson Walker, AJ Hoggard combine for 40 again
Against Indiana, Tyson Walker and AJ Hoggard combined for 45 points and nine assists and that was a major reason why the Spartans took down the Hoosiers.
They'll have another great game against Iowa.
Hoggard will finish with 16 points and seven assists while Walker adds 24 and three assists. The two will combine for 40 points and 10 assists, putting the team on their backs again. They'll make up for bad games from Joey Hauser and Jaden Akins.
3. MSU wins at Iowa for the first time since 2019
Iowa City is one of the rare road environments in which Michigan State has excelled over the years. The Spartans actually have a winning record on the road against the Hawkeyes since 2000, going 10-9 in Iowa City during that time. I think that improves to 11-9 on Saturday.
The Spartans haven't gotten rattled a ton on the road this season outside of at Purdue because, well, that always seems to happen with MSU at Mackey Arena. They won't be rattled on Saturday either.
Michigan State basketball will play well enough and the defense will step up to hold the Hawkeyes under 70 points and it'll pick up a big road win to give the Spartans momentum heading into the final two games of the season.
Six seed, here we come?