Tom Izzo is to blame for massive meltdown loss at Iowa
Absolute disaster class.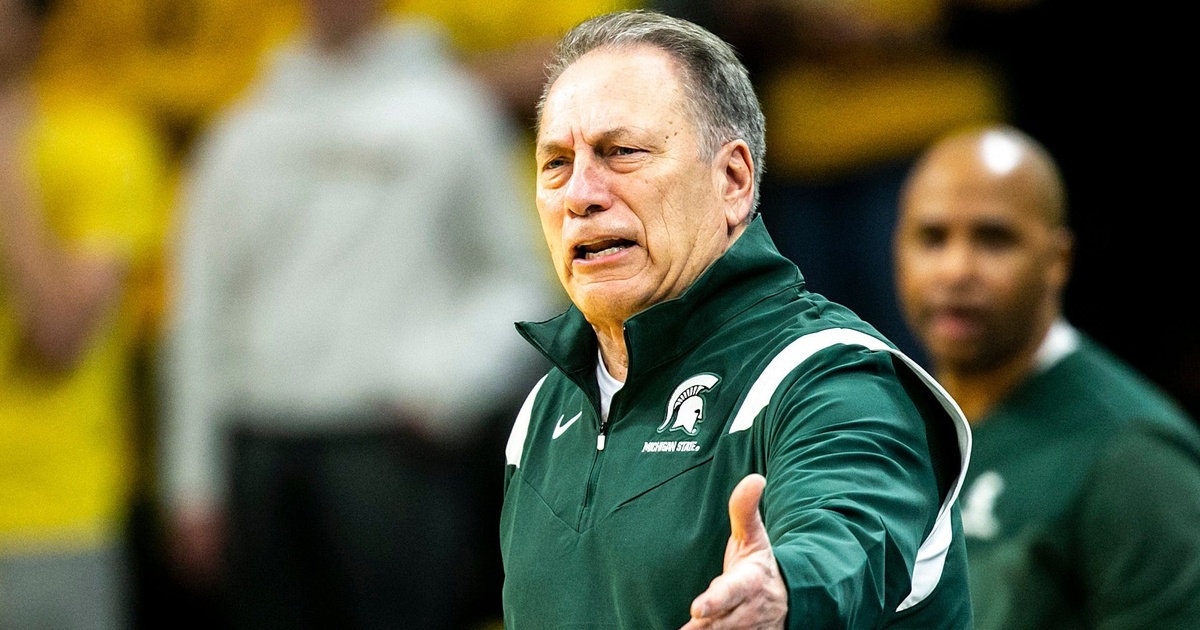 Tom Izzo deserves all the blame for Michigan State's massive meltdown loss at Iowa on Saturday afternoon.
I should be sitting here talking about how great of a win Michigan State just picked up in Iowa City. The Spartans were up 13 points with just over 1:30 left in the game and somehow, some way, they fumbled the lead and lost in overtime. And Tom Izzo should be to blame.
Look, I'm not the kind of guy who likes to just blindly blame coaches when teams don't play well, but I think this one is an exception.
Up by 13 points, Iowa started to hit every 3-pointer it jacked up. In fact, it made five straight threes to end regulation, capping it off with a game-tying Payton Sandfort three with a few seconds left. Michigan State couldn't seem to defend the perimeter and instead of calling a timeout to cool the Hawkeyes off, Izzo sat back while his team struggled to defend the perimeter, grab rebounds, or defend without fouling.
For about the final two minutes of regulation into overtime, Michigan State could not get a stop. Iowa was either grabbing an offensive rebound, hitting a three, or going to the free throw line.
Michigan State gave up 25 points in the final 100 seconds of regulation.
Michigan State scored 106 points. And lost.
And when the game came down to the final seconds with MSU leading 101-98, Tom Izzo should have instructed his team to foul the shooter before the shot. They didn't. And Sandfort made the Spartans pay.
This is going to go down as one of the worst losses in Michigan State basketball history and it's going to be looked at as one that was incredibly avoidable. Michigan State dominated the game for 38:30 and crumbled in the final 1:30 of play.
An 11-point lead with a minute left should be a sure win. It wasn't.
This one is on Izzo. He would tell you that. Everyone would admit that. Even the biggest Izzo supporters would have to agree. This was just a horrid coaching performance in the final 1:30 of the game.
This loss is going to sting for a while and there's nothing we can do about it now. We just have to live with the fact that poor coaching and sloppy play led to a blown 13-point lead in 1:30, choking away a potential double-bye in the Big Ten Tournament and a huge resume-building road win.
Izzo needs to figure it out.