Michigan State basketball: 3 fearless predictions vs. Marquette in round two
Will the Spartans dance their way to the Sweet 16?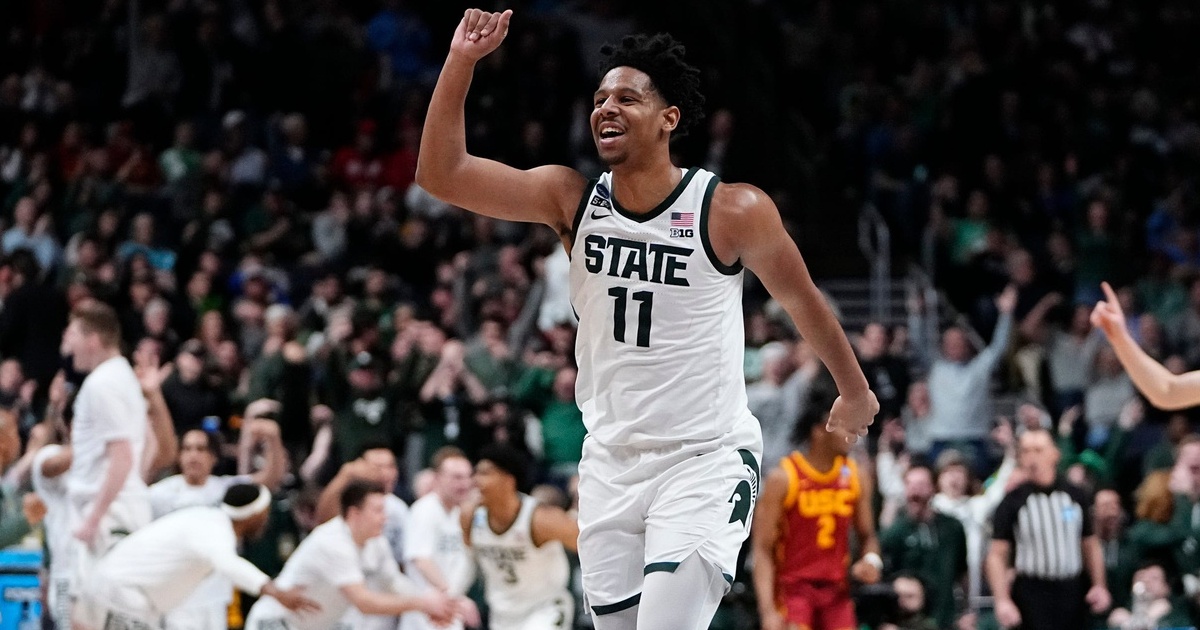 Michigan State basketball will be taking on Marquette on Sunday night with a spot in the Sweet 16 on the line.
Marquette was one of the hottest teams in the country heading into the NCAA Tournament while Michigan State basketball had a hot streak going before a forgettable Big Ten tourney loss to Ohio State.
The two teams may be on opposite sides of the spectrum currently, but Tom Izzo wins in March, no matter the opponent. He also hasn't made a Sweet 16 since 2019 so it feels like he's due for a big win like this and an improbable run.
Here are some of my boldest predictions for Sunday's game.
1. Joey Hauser will dominate his 'revenge' game
Is this really a 'revenge' game if Joey Hauser left the Marquette program on his own? Probably not, but we're going to call it that for the sake of this prediction.
Hauser hasn't had a chance to face his former program since coming to Michigan State and he's going to take advantage on Sunday night, scoring 21 points and grabbing seven rebounds. He'll make four big 3-pointers as his former team will let him get hot and stay hot for 40 minutes.
A year ago, we were all talking about how inconsistent he was and now we'll be praising him for showing up in the most important games of the season.
2. MSU wins the rebounding battle by 10-plus
Michigan State plays well against teams without elite bigs and Marquette is a team that doesn't have a big-time rebounder. In fact, the Golden Eagles' top rebounder averages just 5.9 per game and they average just over 30 per game as a team.
We saw Michigan State struggle to out-rebound USC in the first round and Izzo isn't going to let that happen again versus a team that is one of the worst rebounding squads in the nation.
Michigan State will own the glass and out-rebound Marquette by at least 10.
3. MSU heads to its first Sweet 16 since 2019
Since 2019, Michigan State has seen the NCAA Tournament canceled when it was red-hot (2020), a First Four loss to an eventual-Final Four team in UCLA (2021), and a second-round exit at the hands of Duke (2022) in a game that it looked as if it was going to win.
While it's only been four years, that last taste of a Sweet 16 berth feels like it was decades ago. Probably because COVID-19 has made everything feel that way.
But Marquette is a decent matchup for Michigan State and I think the Spartans got the best 2-seed draw in the field. They're going to take down the Golden Eagles and have fans start believing in a Final Four run again.