Michigan State Basketball: Good, great, bad, and ugly from win over Southern Indiana
Things looked better on Thursday.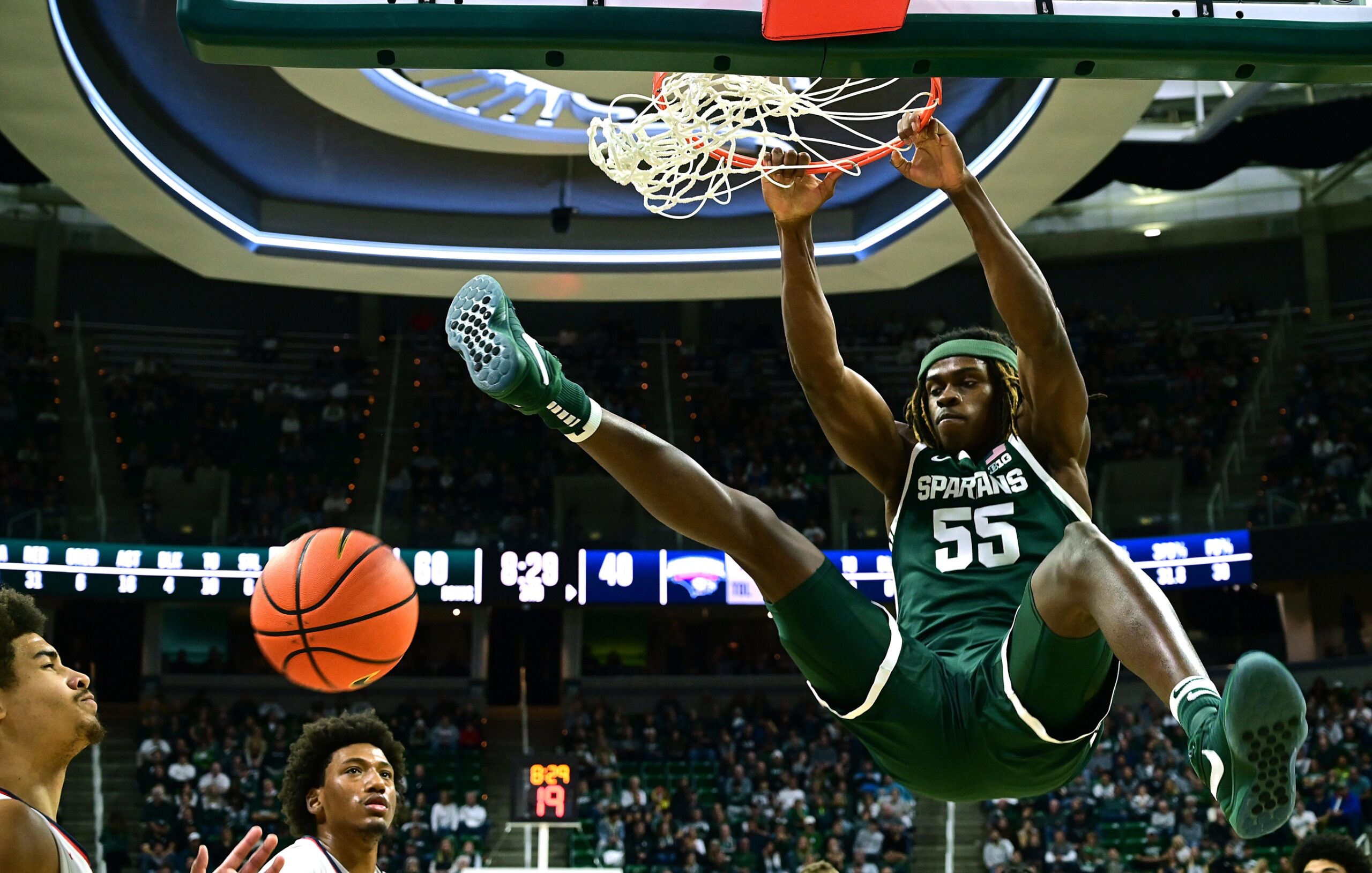 Michigan State basketball picks up its first win of the season. Let's dive into the good, great, bad, and ugly from the win.
What can be a saving grace for college basketball is the quick turnaround in between games. Michigan State basketball was stunned by an underrated James Madison team-opening night but had to get past it quickly and gear up for Southern Indiana. While there definitely are still things MSU will need to straighten out, the Spartans took the lead off the tip and never looked back.
A 23-point halftime lead would lead to a victory with the same margin, 74-51.
Next week, the schedule becomes real as Michigan State squares off against Duke. But for now, let's look at the good, great, bad, and ugly from their first win of the season over Southern Indiana. 
Good: Free throw shooting
Quite literally a bad, recurring dream, Michigan State opened the season poorly from the free throw line, again. Even going back to the exhibition games, MSU has struggled from the line this season. While Michigan State turned their free throw shooting around in the second half of Monday's loss, they still would finish shooting just 62 percent.
Thankfully, against Southern Indiana on Thursday night, the Spartans notched their highest percentage this year. Michigan State went 23-for-28 from the charity stripe, good for 82 percent. As I will discuss in more depth later in this article, having offensive opportunities from the line when your deep ball is not falling is a must. It may still work out against a team like Southern Indiana, but against a Big Ten opponent, capitalizing on free throws is key to coming away with a win. 
Malik Hall, Carson Cooper, Jaden Akins, Tyson Walker, and Tre Holloman all were perfect in their free throw attempts on Thursday night. Mady Sissoko was just behind them, going 6-for-7 from the line. Being consistent and reliable from a free throw perspective will cover up some areas of concern for this team down the line.
They must continue to do well when given the chance.