Michigan State Basketball: The great, good, bad, and ugly from Senior Day win against Ohio State
Offense? Great. Defense? Ugly.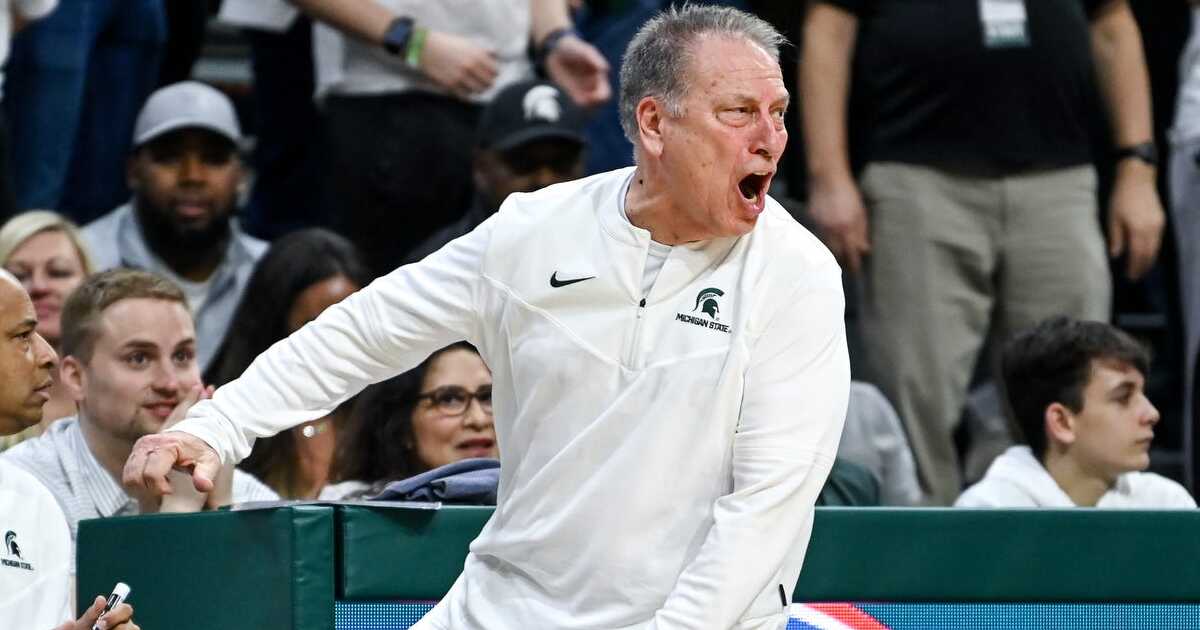 The Michigan State basketball offense pops once again, as the Spartans beat Ohio State at home for Senior Day, 84-78.
Senior Day for Michigan State basketball on Saturday led to possibly the best 30 minutes, or so, of hoops for the Spartans this season.
Michigan State came out of the gate against the Buckeyes hot, scoring 15 straight points early in the first half to take a demanding double digit lead at home. Thanks to eight 3-pointers, MSU would finish the first half with 43, the most first half points this season for the Spartans.
However, as good as their first half was, Michigan State began to let Ohio State back into the game during the second half thanks to an inefficient, porous defense once again. OSU would pull to within three with 5:39 remaining after a Bruce Thornton 3-pointer. From that point on, the Spartans tightened up their defense, not allowing a basket for the next three minutes.
Michigan State would eventually claim a 84-78 victory over the Buckeyes to move into a seven-way tie for second place in the Big Ten.
Here are the great, good, bad, and ugly from the Senior Day win for Michigan State basketball.
Great: Guard offense
The mid-season turnaround for this offense, specifically guard-led, continued Saturday as the Spartan guards and forwards went on another tear. Because it was Senior Day, Malik Hall and Jason Whitens got the start over the likes of Jaden Akins and Mady Sissoko. While Whitens was pulled out relatively quickly for Akins, Malik would stick around and found himself finishing with 28 minutes — 28 minutes marks Hall's most in regulation this season since November against Gonzaga.
Hall, along with the other the guards and forwards, MSU continued its hot offensive streak, shooting 60 percent from three. All starters finished in double figures, and even freshman Tre Holloman got in on the 3-point fun.
Once they are able to get going, Michigan State is deadly from deep. At exactly the right time, this Spartan offense is peaking.
Good: A.J. Hoggard
While it was reported last week that Izzo would like to see A.J. Hoggard shoot less, I don't think Tom is upset with Hoggard's performance over the last few games.
Just days after his 10-point, 14-assist performance against Nebraska, Hoggard finished Saturday tying his career high with 23 points, seven assists and only one turnover. The Spartan offense is firing on all cylinders for many reasons, and Hoggard is absolutely one of them. A.J. is finding his teammates for open looks while also being smart with the basketball. He's now fourth in the Big Ten in assist-to-turnover ratio with a staggering 2.45.
One knock on Hoggard this season was his propensity to disappear for games at a time. As long as A.J. can continue to be present, cool, calm, and collected over the next few weeks, Michigan State will be poised to make quite the run.
Bad: Post Offense
Michigan State's offense is playing great. Their three point shooting is elite. With that being said, the Spartan's post presence is non-existent, as it has been all season. The talent from MSU's guards and forwards limits the immediate need for a dominant center, but even an average big man would take tremendous pressure off the likes of Hall, Walker, Akins and Hauser.
Living and dying by the three will only work in your favor for so long. If Michigan State has a down day shooting, they will need the post play to pick them up and take on the load offensively.
Nebraska provided the script on how to beat the Spartans last week. If opposing teams are able to run MSU off the three point line, disrupt their shooting, and make the Spartans uncomfortable, they can control the matchup. Teams will absolutely key in on this, and MSU must be ready to adjust their gameplay.
It's clear that the Spartans want to live at the three point line, and why shouldn't they. With their talent from deep, there is no need for any Spartan big man to score in double figures, but having a go-to down low when shots are not falling will be vital in the tournament.
Ugly: Defense
This has become somewhat of a copy and paste after each Spartan game. We've seen their defense decline week by week for a month now. What is most disappointing and, quite frankly, frustrating is that MSU was on pace to be one of the better defensive teams under Tom Izzo. They were particularly locked down on the perimeter against opponents, being top three in the Big Ten at doing so. Since the emergence of their offense, MSU has seemed to focus all attention on scoring and casting defense to the wayside. This came back to hurt the Spartans against Iowa, and we began to see a similar comeback on Saturday against Ohio State.
As mentioned, MSU began to let off the gas during the second half. After amassing an eleven point lead, Michigan State slowly let OSU gain momentum. They would start the second half connecting on four of their first five shots. Eventually becoming a three point game, MSU allowed freshmen guards/forwards Brice Sensabaugh and Bruce Thornton to get hot. While it wasn't enough for a full Ohio State comeback, the two would finish with 21 and 20, respectively.
Michigan State cannot continue to play with fire while closing out games. They have the defensive ability, they just have to channel it.