Michigan State basketball: Joey Hauser a major All-Big Ten snub
How is this man not second or third-team All-Big Ten?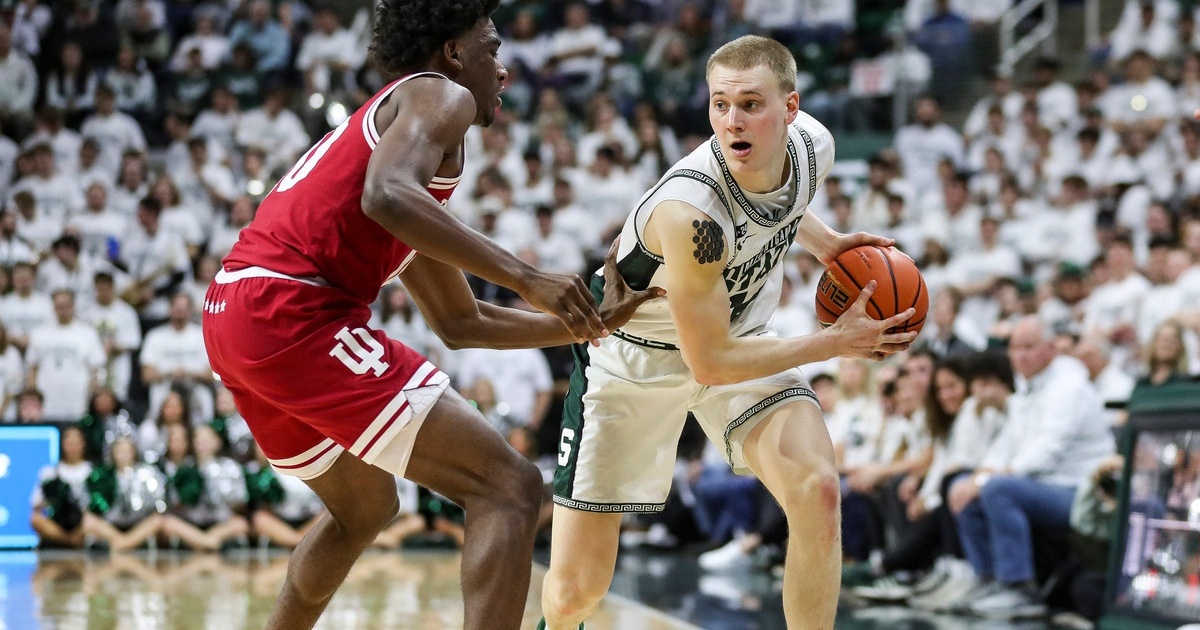 Joey Hauser was one of the most consistent Big Ten players this year but the Michigan State basketball star was snubbed.
A year ago, Joey Hauser was unsure if he would return to Michigan State basketball and was close to being content with ending his college career after a disappointing season.
Now, Hauser has just completed what looks to be his final season with Michigan State as an honorable mention All-Big Ten selection. He was the Spartans' most consistent player all season long and was second on the team in scoring at 14.2 points per game to go along with 7.0 rebounds and 1.9 assists while shooting 49 percent from the floor and 46 percent from deep.
Hauser has posted career highs in just about every single category and he looks like a completely different player this year on both ends of the floor. He's been one of the best players in the Big Ten.
And yet, when the Big Ten released its three all-conference teams on Tuesday, Hauser's name was notably missing.
Tyson Walker was named to the second team and AJ Hoggard earned third-team honors while Hauser was an honorable mention.
Sure, that's more than anyone could have expected after the disaster that was the 2021-22 season in which he averaged just 7.3 points and 5.3 rebounds per game but it's still not enough. He deserves more credit than what he got on Tuesday.
Hauser was one of the most consistent players in the conference and just a steady force for the Big Ten's fourth-place team. He shot an incredible 45 percent from deep this season and his confidence skyrocketed this season compared to a year ago.
Once again, a Michigan State basketball player is forced to prove himself worthy of respect and although Hauser can be dubbed an "All-Big Ten" player, he deserves much more than an honorable mention.
Hauser was a second-team-caliber player this season and he's going to prove it in March.