Writer says there's a huge gap between Purdue and Michigan State basketball
This seems like a wild claim.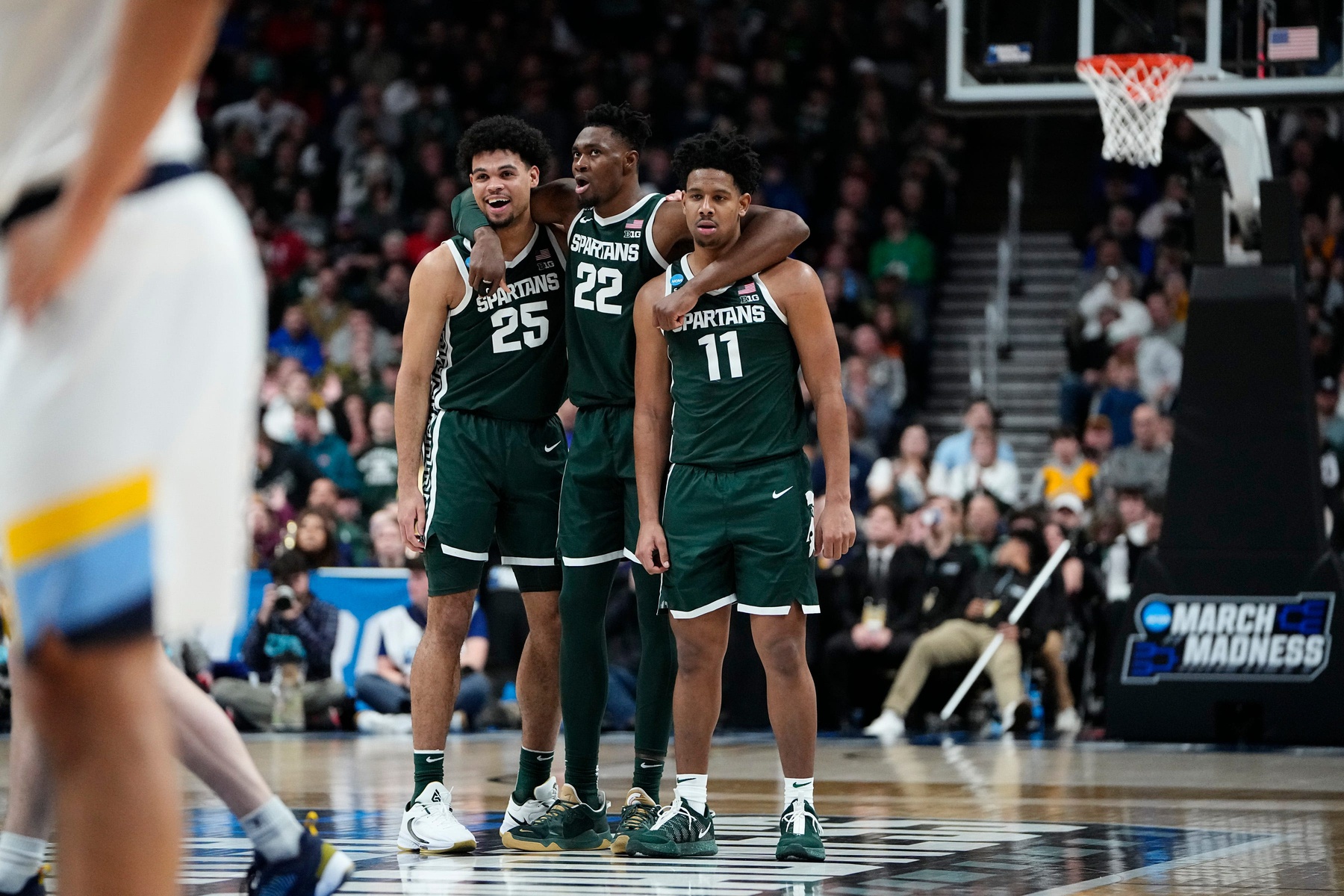 Gregg Doyel of the Indy Star claims that Purdue is "historically loaded" and there's a huge gap between them and Michigan State basketball.
With the news of Jaden Akins and AJ Hoggard returning along with Tyson Walker and Malik Hall to go along with the No. 4 recruiting class in the country, Michigan State basketball went from a conference title contender to a national title contender.
Essentially everyone who follows college basketball has Michigan State as a top-five team and right there in the Big Ten as 1B to Purdue's 1A — some even have it the other way around.
The Spartans bring back everyone but Joey Hauser to a team that went to the Sweet 16 and Purdue returns national player of the year Zach Edey to a Big Ten title team. Both teams are loaded and should be at the top of everyone's list when it comes to national title contention.
But one Indy Star writer believes that Purdue is "historically loaded" and the talent-and-depth gap between the Boilermakers and "everyone else" is as large as he's seen in years. Just a wild claim.
Zach Edey's return means Purdue is historically loaded. The talent-and-depth gap between Purdue and everyone else will be as large as we've seen in years:https://t.co/uXqI95grQM

— Gregg Doyel (@GreggDoyelStar) June 1, 2023
Gregg Doyel cites a solid incoming class to go along with Edey returning and the two freshmen guards with another year in the system. But he fails to recognize that Michigan State got even better. The Spartans are bringing in an even better recruiting class and they return their 2-3 most talented players from a year ago. The only loss is Hauser.
Saying that this year's Purdue team is far-and-away the most talented and deepest team in the Big Ten and the gap is the biggest it's been in years is asinine. There was a much larger gap last year.
Michigan State will go toe-to-toe with the Boilermakers and as long as Edey can be neutralized, the Spartans will have a chance to take them down for the Big Ten crown.
It's tough to say a team like Michigan State basketball that's 11-12 guys deep is not nearly as talented or deep as Purdue, but hey, let's put that early chip on the shoulder.