Michigan State basketball: It's time for this team to play to its potential
Michigan State is too talented to be 14-9.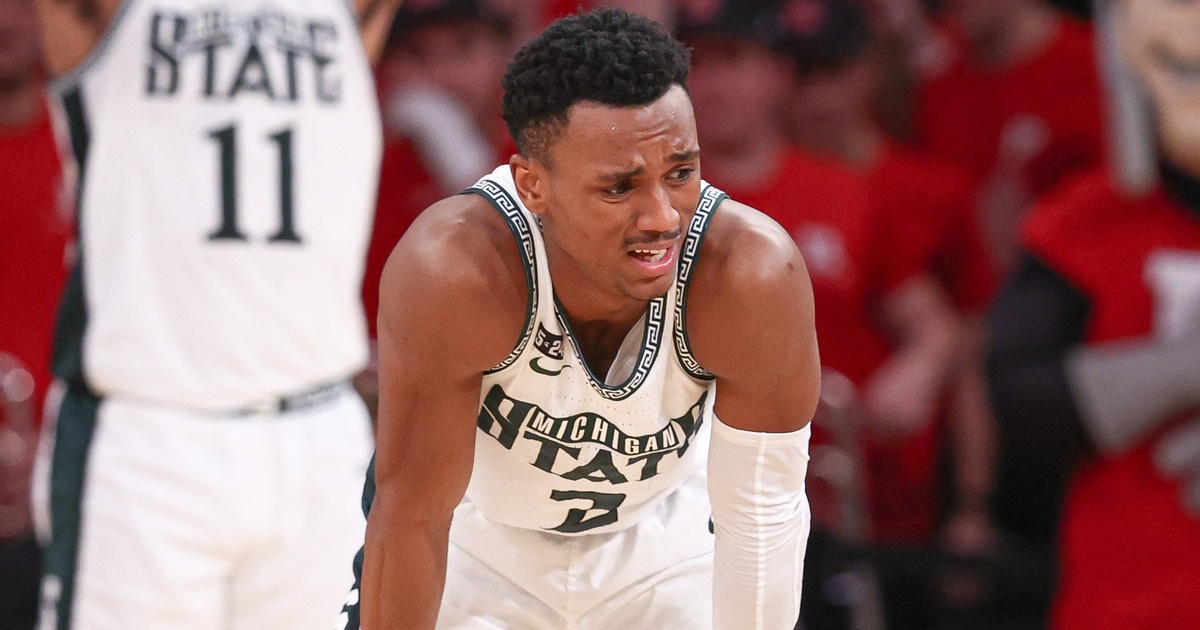 Michigan State basketball is struggling to close out games and that has led to a recent cold streak. It's about time that changes.
Over the past month, we've seen the best of Michigan State basketball (Rutgers, Nebraska, and Wisconsin wins) and the worst (Indiana, Purdue, and Rutgers losses).
The Spartans have looked like world-beaters in some instances and a bubble team in others.
That inconsistency has led to a 14-9 overall record and 6-6 mark in Big Ten play.
For how talented this team is, that's just unacceptable.
As the clock struck triple-zero on Saturday afternoon in Madison Square Garden, there was a gut-punch feeling that hit all Spartan fans at the same time. It was the fourth time in the past month that a game was right there for the winning and Michigan State found a way to lose. This team could be somewhere in the range of 18-5 overall and 10-2 in Big Ten play, but it can't seem to close games.
Let's look at four of the past five Big Ten losses this month and the leads Michigan State held.
at Illinois: up nine in the second half
vs. Purdue: up four with under four minutes left in the game
at Indiana: up nine early in the game and held lead halfway through the second half
vs. Rutgers at MSG: up eight in the second half
All of those games have one thing in common: the Spartans fell apart late. Had Michigan State played even slightly less than even with each of those teams down the stretch, it wins at least three of them. Losing each of those games in the same heart-wrenching fashion hurts.
This team has serious potential. It can play with anyone and beat anyone as we saw earlier in the season against teams like Gonzaga, Kentucky, and even Alabama in a competitive loss without Malik Hall.
But the inconsistency and not playing to potential is killing the Spartans.
Folding down the stretch of games in which it has solid leads is disappointing. That cannot happen. For a team with this talent and potential, sitting at 14-9 is frustrating. The team is frustrated and the fans are, too, but it's time to turn that frustration into wins. It's time to put together a consistent streak of play.
No more playing down to opponents. No more surrendering comfortable leads. And no more tales of two halves. The Spartans have to start playing Michigan State basketball.
Winning 5-6 of the final eight games would be a good start, but this team is capable of much more.
It's time to put up or shut up.