Michigan State basketball: The "Izzo can't develop" crowd is dwindling
Don't ever question this man again.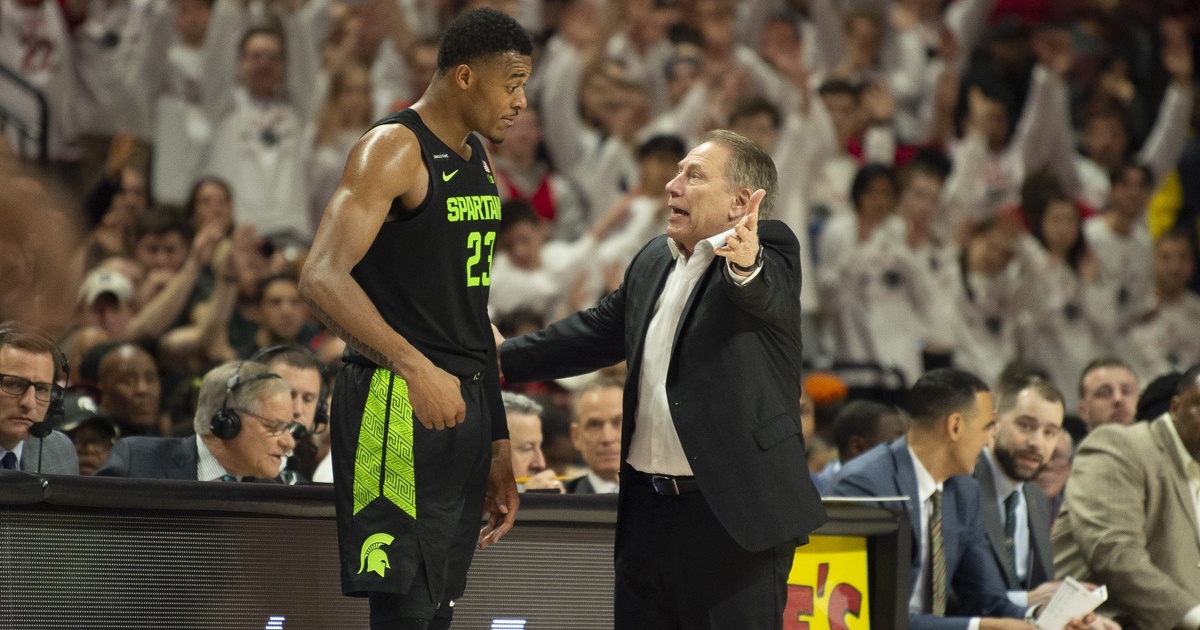 We've seen rival fans claim that Michigan State basketball coach Tom Izzo "can't develop" players. That narrative is dead.
Two NBA Defensive Player of the Year Award winners. One playoff hero for the Memphis Grizzlies. One "untouchable" rookie for the Lakers. And one starter for the Orlando Magic. Michigan State basketball coach has produced some impressive NBA talent.
And that's not even mentioning a potential max contract player who had off-court domestic issues that kept him away from the league this year (we are all still disappointed).
The list of NBA players that Izzo currently has to his name is impressive.
Jaren Jackson Jr. (NBA Defensive Player of the year)
Draymond Green (former NBA Defensive POY, 4x NBA champ)
Gary Harris (NBA starter)
Xavier Tillman (playoff hero, NBA starter)
Max Christie (untouchable Laker prospect)
Bryn Forbes (167 career NBA starts)
Yet somehow, rival fans have been knocking Izzo for his "inability to develop" NBA talent. Not sure how that makes any sense given the list above.
Sure, there have been some star players who didn't make it in the league, but there are valid reasons for each of those guys. Here are just a few prominent players that come to mind:
Branden Dawson (injuries)
Delvon Roe (retired due to injuries)
Josh Langford (injuries)
Deyonta Davis (went to the NBA way too early)
Kalin Lucas (injuries)
Yet somehow some fringe top-100 recruits (Draymond, Tillman) and one unranked recruit (Forbes) made it to the NBA thanks to Izzo's tutelage. Of course, they're all talented players, but Izzo brought the best out of each of them and you can bet they would all credit him for their growth.
Izzo also got a couple of other former lower-rated recruits to the NBA in Aaron Henry and Matt Costello. Neither really panned out, but both were decent prospects.
And then there was former walk-on Kenny Goins who went from nobody to starter and Elite Eight hero in his senior year. What other coaches can develop a walk-on like that? Not many.
We should have seen the "Izzo can't develop crowd" die off after Goins, but it's still been going strong. That was until this past week. Jackson Jr. won the NBA Defensive Player of the Year Award, becoming the second Spartan to do so under Izzo (Draymond in 2017 was the other), and Tillman played hero for the Grizzlies' playoff win over the Lakers without Ja Morant. He out-played Anthony Davis.
Izzo developed two NBA defensive players of the year, a four-time NBA champion, four NBA starters, and an "untouchable" rookie in just the past 10 years.
The "Izzo can't develop" bus is officially out of gas.
Michigan State NIL program earns national award
Michigan State does NIL right.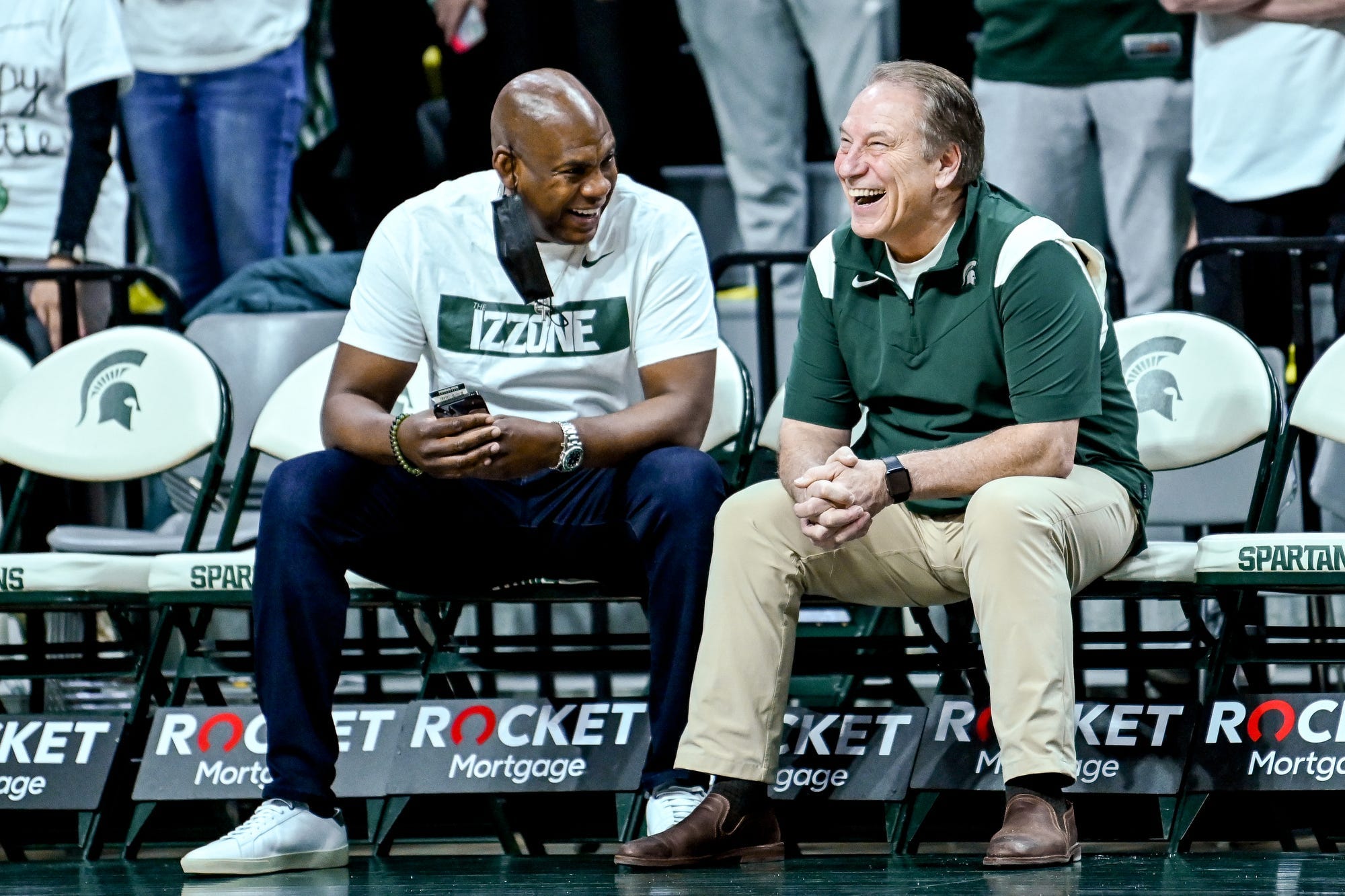 Michigan State has won a national award for its NIL program, showing that the athletic department can compete with the big boys.
In the ever-changing landscape of college sports, Michigan State is on the front lines of excellence.
Michigan State's Evergreen NIL program was just recognized at the NIL summit as this year's "Best Institutional Program." According to the NIL Summit, the award recognizes an "institution that has shown exceptional commitment to supporting its student-athletes in maximizing their NIL opportunities through a combo of education, resources & industry-leading innovation."
Michigan State – Evergreen is this years' Best Institutional Program! This award recognizes an institution that has shown exceptional commitment to supporting its student-athletes in maximizing their NIL opportunities through a combo of education, resources & industry-leading… pic.twitter.com/5Oy123RBsF

— The NIL Summit (@NILSummit) June 4, 2023
The Evergreen program was started by Michigan State in June 2021. Former athletic director, Bill Beekman said "As we looked at designing our NIL program, we recognized that not only did we have a responsibility to help student-athletes build their brand, but it was also imperative that we provide the education and training so they can capitalize on these opportunities while also navigating this new landscape.
From the time our programs first recruit a student-athlete, we talk about being a Spartan for Life. Our EverGreen program reinforces that lifelong concept, while also providing tools and education that will equip our student-athletes to thrive long after they leave Michigan State."
The Evergreen program partners with organizations like INFLCR, Anomaly Sports Group, and TeamAltemus. These groups assist in branding, development, and financial education. According to the program's website, the INFLCR Verified program allows the Michigan State compliance office the ability to track all NIL deals, which will ensure compliance with applicable NCAA rules and state law.
Michigan State recently asked to discontinue their partnership with noted donor, Mat Ishbia and UWM. This has caused some fans to question how the school will adjust to losing that partnership but it should actually be a positive thing for fans. Decisions like this are why the school's program won this year's award NIL Summit award.
After Ishbia bought the Suns, the university was concerned about potential conflicts of interest. This is ultimately what led to the discontinuation of the UWM deal. The fact that the program is willing to end a deal with one of its biggest donors because of the potential perception and conflict is a testament to the fact that the university is determined to do business aboveboard and in a way fans and students can take pride in.
Chat GPT deals unforgivable disrespect to Sparty, Michigan State
Chat GPT can't come back from this one.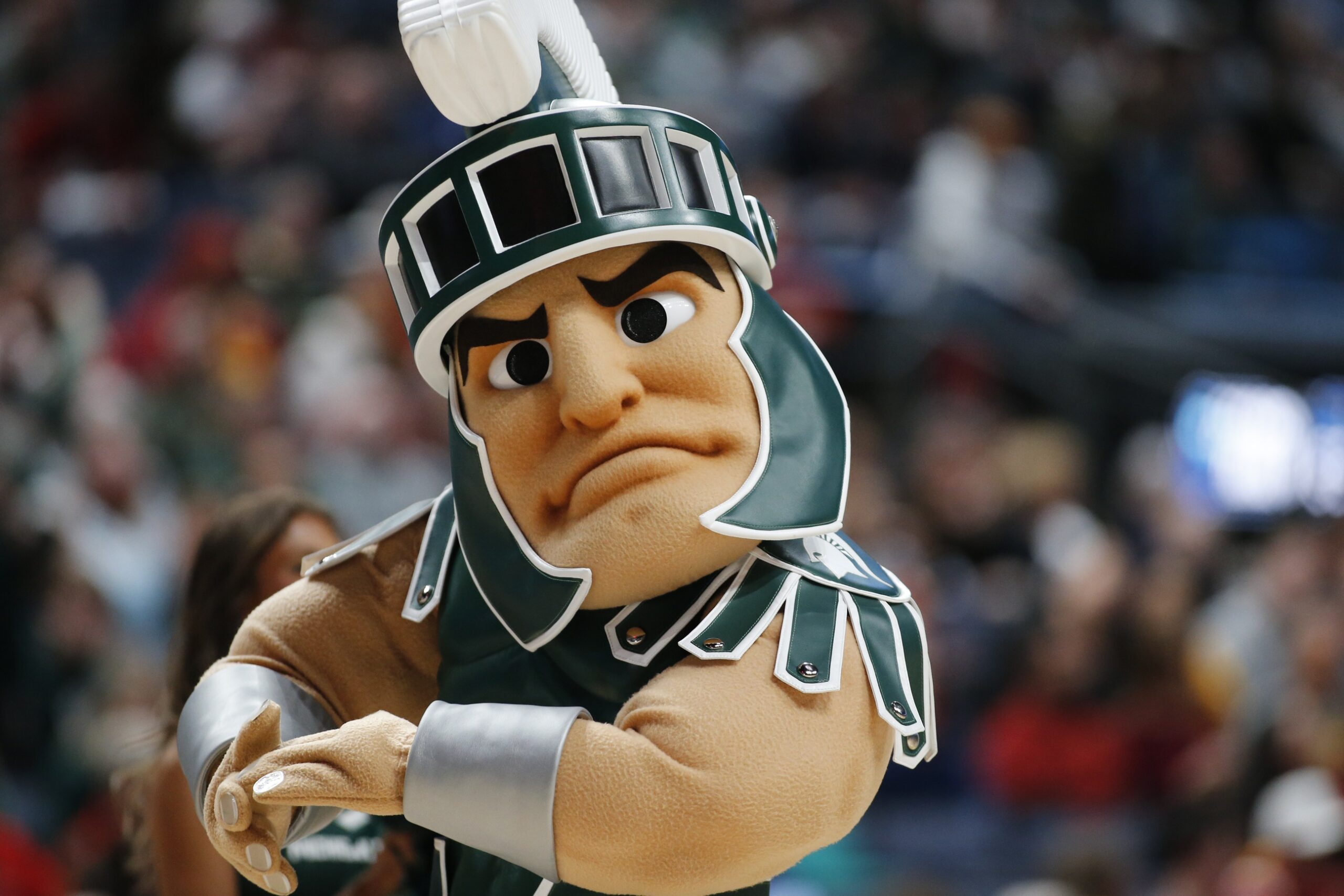 Chat GPT has been creating rankings lists left and right, but the most recent deals disrespect to Michigan State.
We must not let this slide.
Computers are taking over. Artificial Intelligence or better known as AI is infiltrating every arena of the online world right now.
Well this time, AI revealed just how "artificial" its intelligence is. In a Chat GPT generated a list of the 10 best mascots in college sports, famous Michigan State mascot Sparty was egregiously left off the list.
Who's got the top mascot? 👀

These mascots are a cut above the rest, according to ChatGPT 👇 pic.twitter.com/QyE0UMV915

— NCAA March Madness (@MarchMadnessMBB) May 25, 2023
Let's be real here. The only three mascots on this list that deserve to go toe to toe with Sparty are Oregon, Ohio State, and Georgia. The rest of the mascots on this list aren't worthy of carrying Sparty's shield. Sparty has been featured on dozens of tv commercials and is nationally known by real human beings as one of the most recognizable mascots in all of sports. If you put Sparty in a ring with all of these mascots, I guarantee we already know who comes out on top. And it won't be "Wilbur and Wilma."
Formerly known as State Agricultural College of Michigan, the school integrated college sports in the 1880s. True to its agricultural roots, the school was known as the "Aggies." In 1925, the school grew and started to expand beyond agriculture so the school began the process of looking for a new mascot. After a contest on campus that accumulated suggestions for a new mascot, the school landed on the Spartan that was submitted by former Aggie athlete Perry J. Fremont.
We're two years away from the centennial celebration of the Spartan that represents Michigan State. To disrespect a character with this type of history is unacceptable.
While the computers continue to try to take over the world, this is a great reminder that they still have a long way to go. Michigan State University and Sparty won't stand by and take unmerited disrespect from AI or anyone else.
Humanity in the midst of tragedy and a James Harden promise fulfilled
James Harden is awesome for this.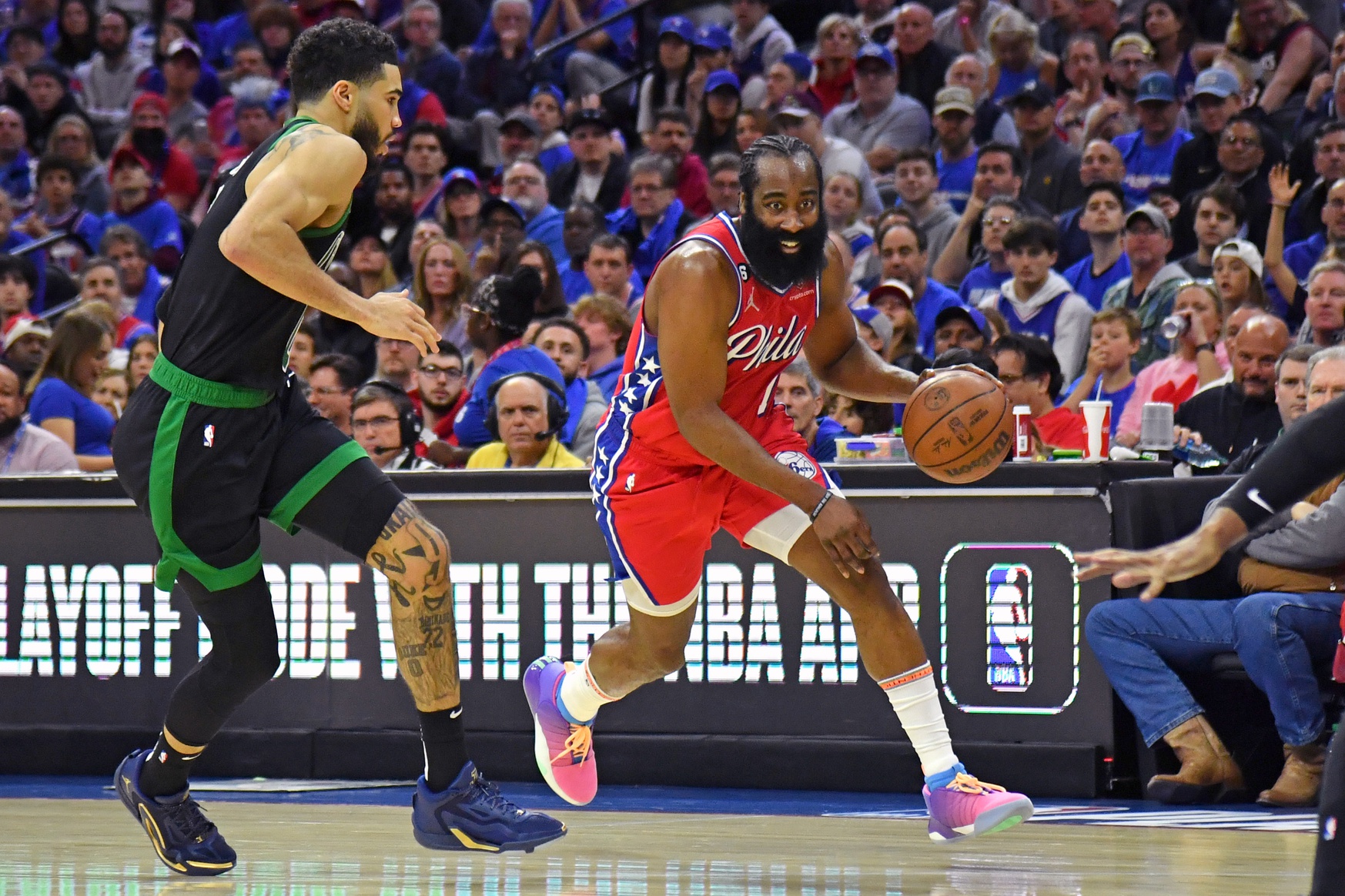 In the midst of a tragedy that left Michigan State student John Hao paralyzed, Sixers star James Harden stepped up.
It feels like just yesterday the Michigan State campus was entrenched in the midst of an all-too-common tragedy. Another mass shooting event. This time, on its own campus.
February 13, 2023, was a day of pain, grief, and heartbreak for the entire university but especially the families of the victims. The events on campus that cold, dark night claimed the lives of three students (Arielle Anderson, Brian Fraser, Alexandria Verner) and injured five others.
In the coming days, the Michigan State family did what Spartans do. They rallied together and supported each other. Within the next couple of weeks, each of the five additional victims that were hospitalized would be released.
This story put Michigan State at the center of the national media. As more information came out regarding the victims and their identities, support from around the world began to pour in. The light of humanity shines brightest in the darkest of times.
On April 4, the last of the five hospitalized victims would be released, according to FOX 2 Detroit. While they survived, some sustained serious injuries, such as John Hao.
Hao's injuries left him paralyzed from the chest down. Support for Hao began coming in through a GoFundMe page. This page told us more about who Hao is, including the fact that he's a huge James Harden fan.
Malika Andrews of ESPN reported that James Harden read this information himself and got in contact with Hao.
Last week, 20-year-old John Hao's life was changed forever. He was one of the students shot at Michigan State University and was left paralyzed from the waist down. Hao is a huge fan of James Harden, and when Harden heard Hao's story, he stepped in: pic.twitter.com/Htm2RXRdQ2

— Malika Andrews (@malika_andrews) February 23, 2023
James Harden would go on to send in sneakers including some that were game worn. He contributed to Hao's GoFundMe page. He also spent time speaking with Hao on FaceTime. Harden would go on to give Hao his phone number. Harden said he promised Hao when he was well enough he could attend a Philadelphia 76ers game as his guest.
This Sunday, Harden's promise will become a reality. The 76ers and Harden are entrenched in a tough playoff series verse the Boston Celtics and Hao will be present himself to see his favorite player take the court. The playoff matchup takes place at 3:30 p.m. ET on ESPN. You'll likely see a story on Hao's journey in the pregame lead-up.
The events of Feb. 13 were some of the hardest in Michigan State's history. However, seeing Hao present Sunday will be a reminder of the beauty of selfless humanity.