Michigan State basketball: The "Izzo can't develop" crowd is dwindling
Don't ever question this man again.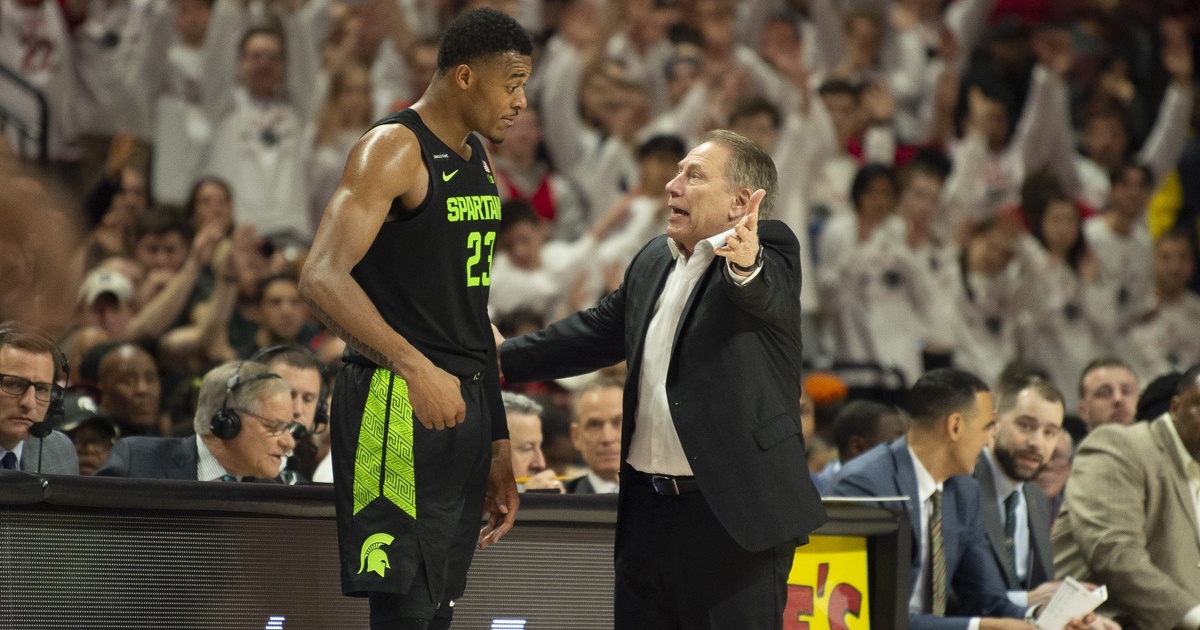 We've seen rival fans claim that Michigan State basketball coach Tom Izzo "can't develop" players. That narrative is dead.
Two NBA Defensive Player of the Year Award winners. One playoff hero for the Memphis Grizzlies. One "untouchable" rookie for the Lakers. And one starter for the Orlando Magic. Michigan State basketball coach has produced some impressive NBA talent.
And that's not even mentioning a potential max contract player who had off-court domestic issues that kept him away from the league this year (we are all still disappointed).
The list of NBA players that Izzo currently has to his name is impressive.
Jaren Jackson Jr. (NBA Defensive Player of the year)
Draymond Green (former NBA Defensive POY, 4x NBA champ)
Gary Harris (NBA starter)
Xavier Tillman (playoff hero, NBA starter)
Max Christie (untouchable Laker prospect)
Bryn Forbes (167 career NBA starts)
Yet somehow, rival fans have been knocking Izzo for his "inability to develop" NBA talent. Not sure how that makes any sense given the list above.
Sure, there have been some star players who didn't make it in the league, but there are valid reasons for each of those guys. Here are just a few prominent players that come to mind:
Branden Dawson (injuries)
Delvon Roe (retired due to injuries)
Josh Langford (injuries)
Deyonta Davis (went to the NBA way too early)
Kalin Lucas (injuries)
Yet somehow some fringe top-100 recruits (Draymond, Tillman) and one unranked recruit (Forbes) made it to the NBA thanks to Izzo's tutelage. Of course, they're all talented players, but Izzo brought the best out of each of them and you can bet they would all credit him for their growth.
Izzo also got a couple of other former lower-rated recruits to the NBA in Aaron Henry and Matt Costello. Neither really panned out, but both were decent prospects.
And then there was former walk-on Kenny Goins who went from nobody to starter and Elite Eight hero in his senior year. What other coaches can develop a walk-on like that? Not many.
We should have seen the "Izzo can't develop crowd" die off after Goins, but it's still been going strong. That was until this past week. Jackson Jr. won the NBA Defensive Player of the Year Award, becoming the second Spartan to do so under Izzo (Draymond in 2017 was the other), and Tillman played hero for the Grizzlies' playoff win over the Lakers without Ja Morant. He out-played Anthony Davis.
Izzo developed two NBA defensive players of the year, a four-time NBA champion, four NBA starters, and an "untouchable" rookie in just the past 10 years.
The "Izzo can't develop" bus is officially out of gas.