Michigan State basketball: Jase Richardson puts Spartans in his top 8
Jase Richardson could follow in his dad's footsteps.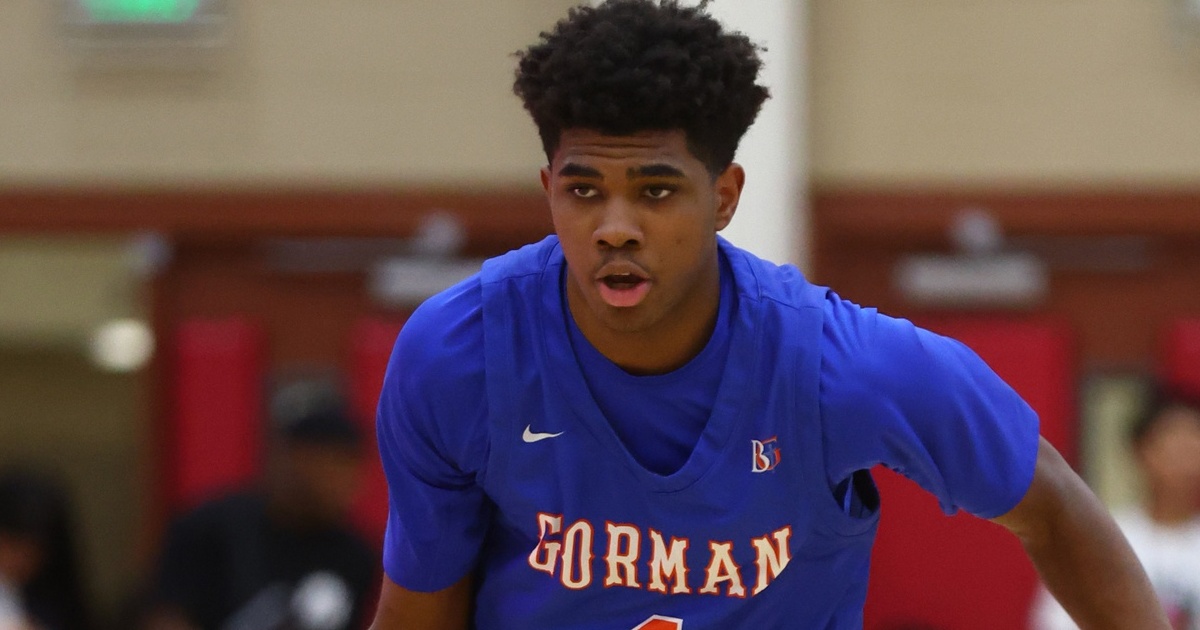 The son of Michigan State basketball legend Jason Richardson has the Spartans in his top eight. Could Jase Richardson choose MSU?
Jase Richardson has just announced his Top 8 schools on Twitter and, to no surprise, Michigan State basketball has made the cut.
NEWS: 2024 Top-50 recruit Jase Richardson is down to eight schools.

Story: https://t.co/29FygTo8gZ pic.twitter.com/MrcATvyFg7

— Joe Tipton (@TiptonEdits) May 9, 2023
That name should sound familiar to Spartan fans as he is the son of Michigan State legend Jason Richardson. Jason played at MSU for two seasons from 1999-2001 and helped lead the Spartans to the 2000 national championship.
Sometimes programs will recruit the children of former great athletes out of respect for their name, but that is not the case here. Richardson is an elite prospect that Michigan State would likely be interested in even if his father never played for the Spartans. Jase is the No. 46 player in the country and the No. 7 combo guard according to 247Sports' composite rankings.
Jase is listed at 6-foot-2, 165 pounds, so he definitely has some room to bulk up before heading into college a year from now. It's unclear if Jase wants to follow in his father's footsteps to East Lansing or create his own journey at his own school. He does, however, have a lot of interest in MSU as he took an official visit to East Lansing last October.
The other seven schools to make the cut include Arkansas, Virginia, Stanford, USC, Cincinnati, Alabama, and San Diego State.
MIchigan State's 2024 class is off to a hot start with commitments from four-stars Kur Teng and Jesse McCulloch. The class is currently ranked No. 9 in the country and No. 3 in the Big Ten behind Rutgers and Purdue and would soar even higher if Jase were to join the class.
I'm sure Richardson has his mind set on making his own decision and not factoring in where his dad played, but I'm sure having a Spartan legend as his dad doesn't hurt our chances.