Michigan State basketball brought Spartan community together
The community was brought together on Tuesday night.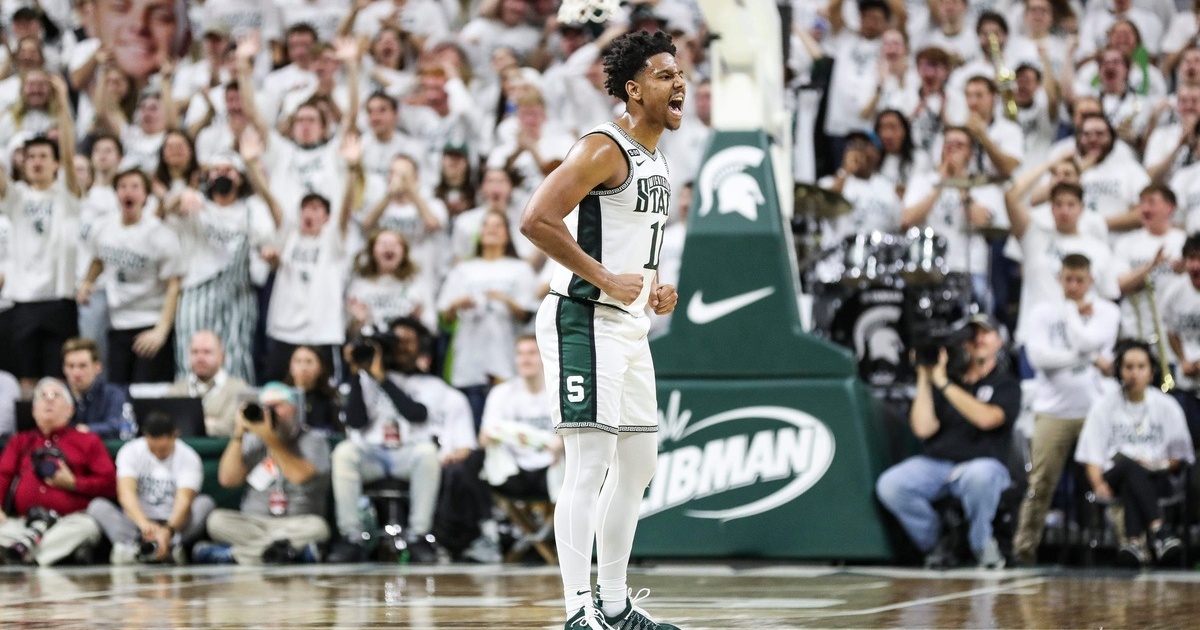 Michigan State basketball brought together the Spartan community on Tuesday night in a big way.
This was a game Michigan State basketball needed for several reasons. They needed it for themselves, for the campus, and for Spartan Nation — and they got it.
Before the game when Carson Cooper was seen in a boot, the worry started to settle in. Who was going to stop Trayce Jackson-Davis? That answer? Mady Sissoko and Jaxon Kohler. Two players who have been a part of a big conversation on who deserves to play more and tonight showed both deserve it. Both stepped up and made TJD the most confused we have seen him in Big Ten play.
At times, Kohler had TJD confused on defense. Other times, Mady was stepping over and either getting a block or chasing down a loose ball, one that led him to run over his own teammate. This is the Sissoko that has been missing and the one that could help Michigan State make a run. Mady isn't going to be the offensive guy — that's Kohler. If Kohler makes his shots, plays solid defense, and Mady gives the effort he did on Tuesday, this team can beat a lot of teams and that is because the Spartans have four players that they can rely on to score.
Those four players that stepped up against Indiana were Tyson Walker, Joey Hauser, Malik Hall, and AJ Hoggard was the fourth when sometimes it's Jaden Akins.
We saw a Michigan State team that could play defense and score and that's how good teams win in March.
This win is more than just about the team, it is about the Spartan community. When sitting in the Breslin Center, you could feel that the Spartan community needed something to cheer for. Something that brings the feeling of normal even if it is just for a short time.
Winning this game won't solve what a lot of people are going through. While winning basketball games might make you feel better, the community still has a long road of healing left to go but for one night, as Spartans, we sat in the Breslin Center, and watched our team beat a top 20 team in the country and we could all be together in a place that has brought us all so many memories.