Michigan State basketball: Tom Izzo hints at more minutes for freshmen
Play the guys who want to be there.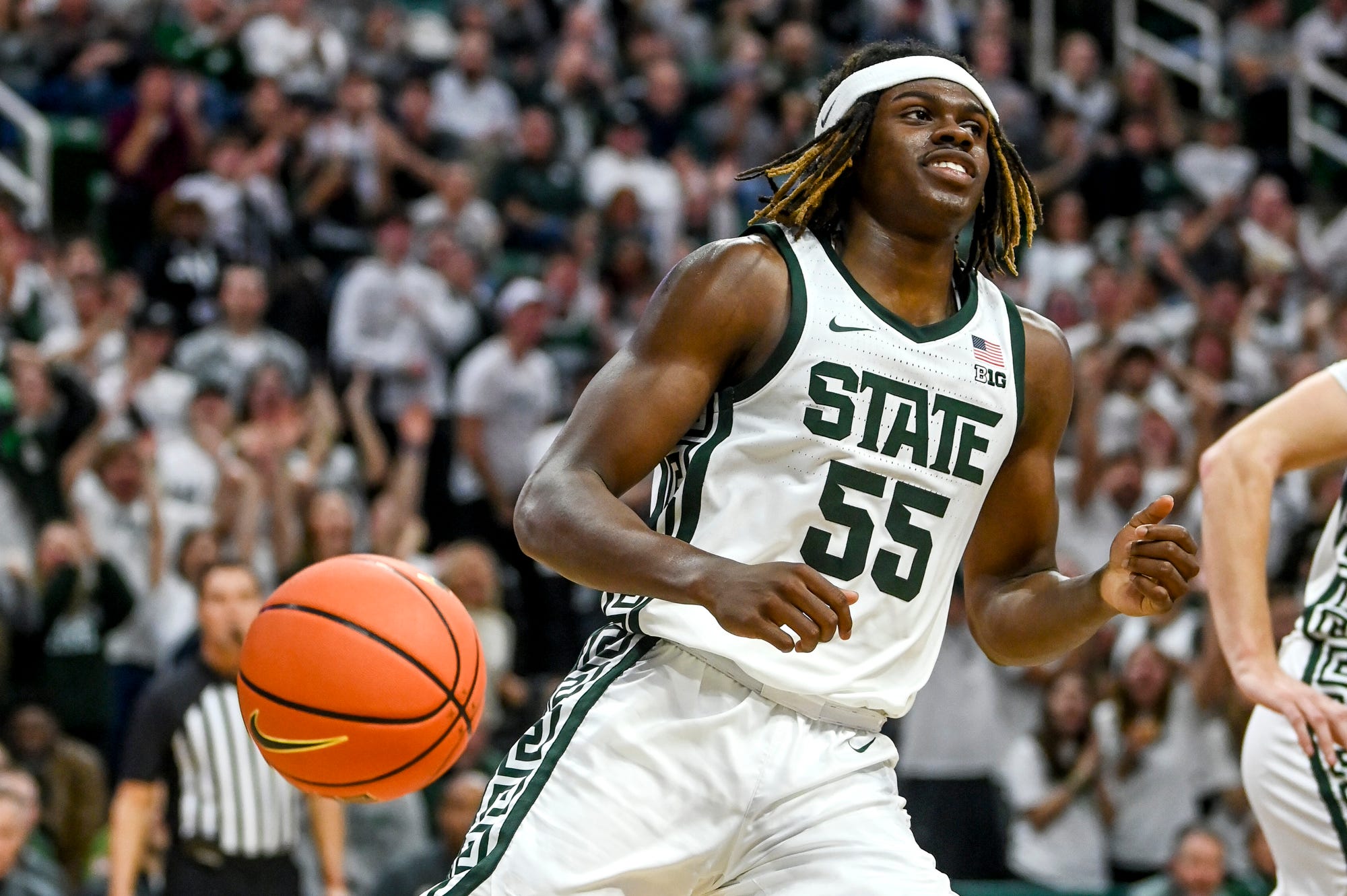 Michigan State basketball suffered a shocking loss to James Madison on Monday night. This might lead to a freshman takeover.
Did you hear that? Yeah, that was another brick from the free throw line by Michigan State basketball.
What about that? Yup, that was a clank off the back of the rim from 3-point range.
Michigan State had arguably its worst offensive showing since that horrid Syracuse loss in the 2018 NCAA Tournament. The Spartans shot an incredibly awful 1-for-20 from 3-point range and 23-of-37 from the free throw line. It was just a nightmare performance for a team that was supposed to be floor-spaced and dangerous from everywhere.
The most disappointing aspect of the loss to James Madison? The fact that the veterans struggled and looked disinterested.
AJ Hoggard had one of his worst games as a Spartan, Malik Hall could probably say the same, Mady Sissoko looked lost out there, and Jaden Akins was honestly a ghost for most of the game, scoring four points. The veterans not named Tyson Walker were disappointing.
After the game, Tom Izzo acknowledged this and hinted at a potential surge in minutes for his freshmen.
Izzo: "I don't have an answer why three juniors and seniors play like they played." Says he's not afraid to play the freshmen more. "Let the controversy begin."

— Chris Solari (@chrissolari) November 7, 2023
This should make fans happy because, well, the veterans need to realize that their jobs aren't given. They can't just be playing 25-30 minutes per game if they're not going to give a full effort. Hoggard, Sissoko, Akins, and Hall combined to shoot 8-for-36 from the floor and 0-for-12 from deep. That's just horrible. That can't happen again.
On the other hand, Coen Carr was the Spartans' best player not named Tyson Walker. He finished with 14 points, six rebounds, and a block in 28 minutes, and outside of a couple of defensive lapses and a missed free throw, he was incredible. He deserves more minutes.
Jeremy Fears Jr. was solid although he didn't exactly stuff the stat sheet. He was calm, for the most part, and was still getting his feet wet in his first real college hoops action. Xavier Booker played sparingly and hit a couple of free throws. He still needs to work on his strength and conditioning, but he could be a legit piece to the puzzle.
We didn't see Gehrig Normand at all.
But Michigan State basketball may need this youth movement to wake the veterans up. That performance on Monday night was inexcusable, disappointing, and embarrassing.