Michigan State basketball: 3 potential first-round NCAA Tournament matchups
Who could the Spartans see in round one?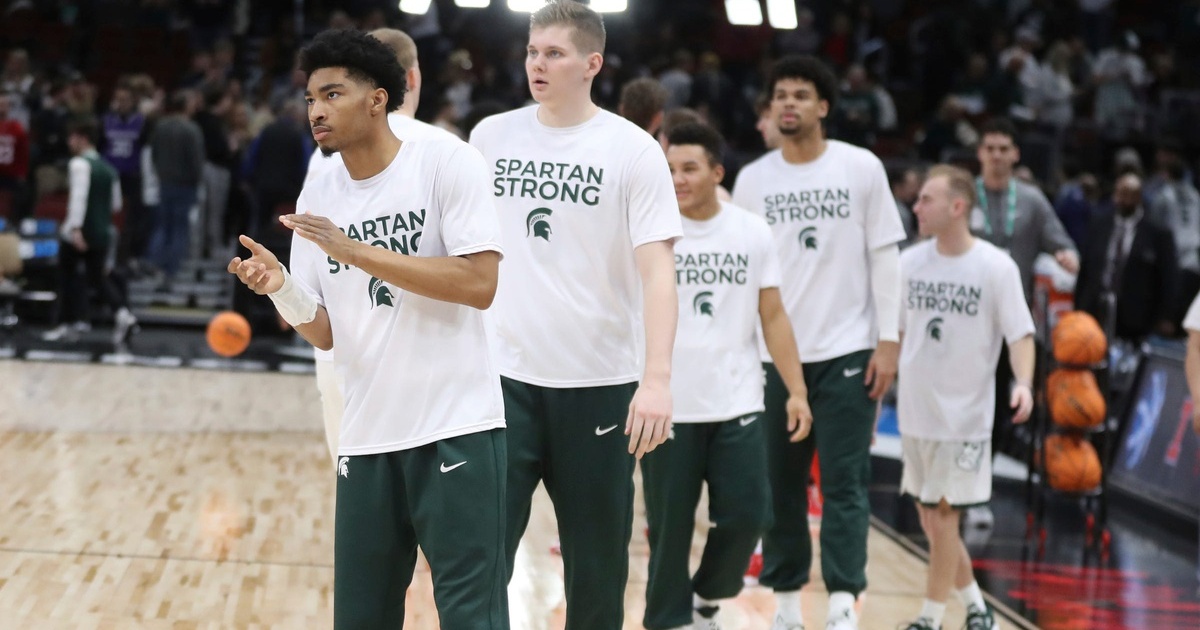 Selection Sunday is almost here and Michigan State basketball is awaiting its first-round matchup as a likely 7-seed. Who could it see?
The NCAA Tournament is less than a week away and Michigan State basketball will be in yet again under Tom Izzo. That means we won't have to be sitting on pins and needles like we were a couple of years ago when the Spartans made the First Four, facing UCLA.
A year ago, the selection committee handed Michigan State Foster Loyer and Davidson and while that game was much closer than anyone would have liked, they found a way to win.
While this year's team is better, in my opinion, it is still wildly inconsistent and we saw that in the Ohio State game on Friday just a week after scoring 80 against the Buckeyes in a Senior Day win.
There are plenty of questions heading into the tournament but at least MSU is in.
With the No. 7 or No. 8 seed likely locked in, who could Michigan State see in the first round?
1. Providence (21-11) — projected 10-seed
Providence feels like the most likely first-round matchup and a number of bracketologists, including Joe Lunardi, have the Spartans facing this Big East foe.
The Friars started Big East play red-hot, beating Marquette and UConn early on, but they finished the season just 3-6 against the top four teams in the conference. They average 78.1 points per game and shoot about 35 percent from deep, led by Bryce Hopkins who averages 16.1 points. They rebound the ball well (over 38 per game) but don't have a great defense (allowing over 70 per game). But they do not have a single good non-conference win.
2. USC (22-10) — projected 10-seed
Again, this would be a potential matchup if the Spartans ended up with a 7-seed like I think they will and it would be an interesting matchup because USC is a solid team.
So while their record is 22-10 and better than the Spartans', they just don't have the same quality wins, but they've always had potential. Their best non-conference win is over Auburn and they've also had a really bad loss to FGCU in the season-opener.
The Trojans finished 14-6 in conference play and their best win was over UCLA followed by two over Arizona State. Not a tremendous resume, but the potential is there. They average just 72.8 points per game and rank 188th nationally in rebounding. This is a winnable matchup for MSU but far from a sure thing.
3. NC State (23-10) — projected 10/11-seed
I could see Pitt sitting in this spot as well, but NC State looks more likely to earn a 10-seed in the tournament than the Panthers — although I would much rather not see Pitt.
NC State finished just three games out of first place in the ACC with a 12-8 record and it beat teams like Duke, Miami, North Carolina, and Virginia Tech (twice) in conference play. In non-conference play, their best win was over Vanderbilt.
Terquavian Smith leads the team in scoring at 17.5 points and DJ Burns Jr. is a load to handle in the post so he could cause some problems for the Spartan bigs. The Wolfpack average 78 points per game as a team but they give up about 71 per outing. They also aren't the best rebounding team nor do they pass the ball well, ranking in the 200s nationally in assists.
Who would you like the Spartans to see in round one?