Michigan State basketball: Looking ahead at upcoming early January schedule
The early slate of Michigan State games in January won't be a cakewalk.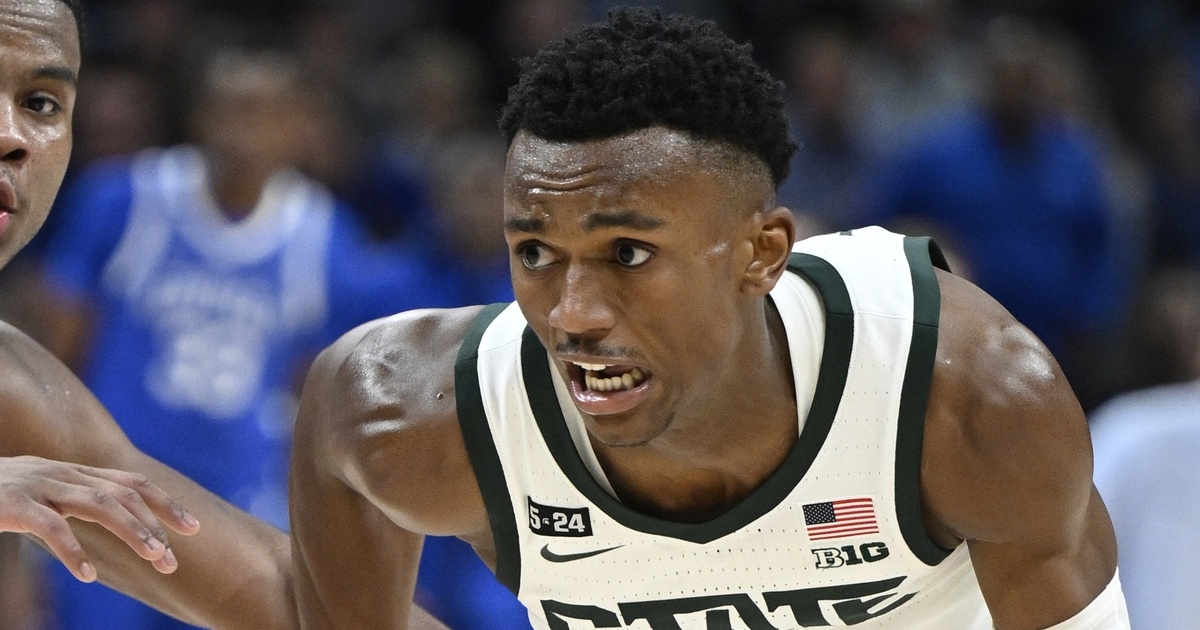 Michigan State basketball is gearing up to face a Big Ten gauntlet to begin the month of January. Here's a look ahead.
Michigan State basketball is entering the Big Ten season sitting at 9-4 overall and 1-1 in the conference. This team is finally getting healthy with Jaden Akins looking back to 100 percent and getting Malik Hall back against Buffalo on a minute restriction. Expect this team to keep getting better throughout the season while it looks to gel.
The upcoming schedule for Michigan State is home versus Nebraska on Jan. 2, home versus Michigan on Jan. 7, on the road at Wisconsin on Jan. 10, and on the road at Illinois on Jan. 13.
Nebraska (Jan. 3)
The Nebraska team looked to be the worst team in the conference again coming into this season but that doesn't seem to be the case anymore. This Nebraska team is clearly a flawed offensive team, shooting 30.2 percent from three as a team on the year but the Cornhuskers are in the top 40 in adjusted defense. This game should be a victory for this Michigan State team due to a flawed Nebraska team and this game being at home.
Michigan (Jan. 7)
The Michigan versus Michigan State basketball game should be a good one as the Wolverines seem to play very up and down to their competition. Michigan is a flawed defensive team, giving up almost 70 points a game. Michigan is a bad pick-and-roll defensive team and I believe MSU will put Hunter Dickinson in as many ball screens as they can to make him have to work defensively. This game should be a victory for this MSU team but it's a rivalry game so you never really know but I will lean toward a likely win.
Wisconsin (Jan. 10)
Michigan State then heads on the road on a Tuesday night to Wisconsin. This Wisconsin team we may be able to look back and say that this team was slightly overrated at the time of this article. Wisconsin doesn't have a truly good win on the resume yet, but they also don't have any bad losses. I believe this Michigan State team can win this game but playing at Wisconsin is always a difficult task. I would say this is a 50/50 game for the Spartans.
Illinois (Jan. 13)
The last game of this two-week stretch is at Illinois. This Illinois team is exceptionally talented with the incoming transfers of Matthew Mayer & Terrence Shannon. This team can beat just about anyone (Texas) and lose to just about anyone (Missouri). They are still trying to mesh as a team and who knows how long that may take. So, I would lean towards an MSU victory in this game due to Michigan State being more connected on the court.