Michigan State basketball: Does early Big Ten Tournament loss mean NCAA Tournament success?
This is a narrative that's been pushed for a while.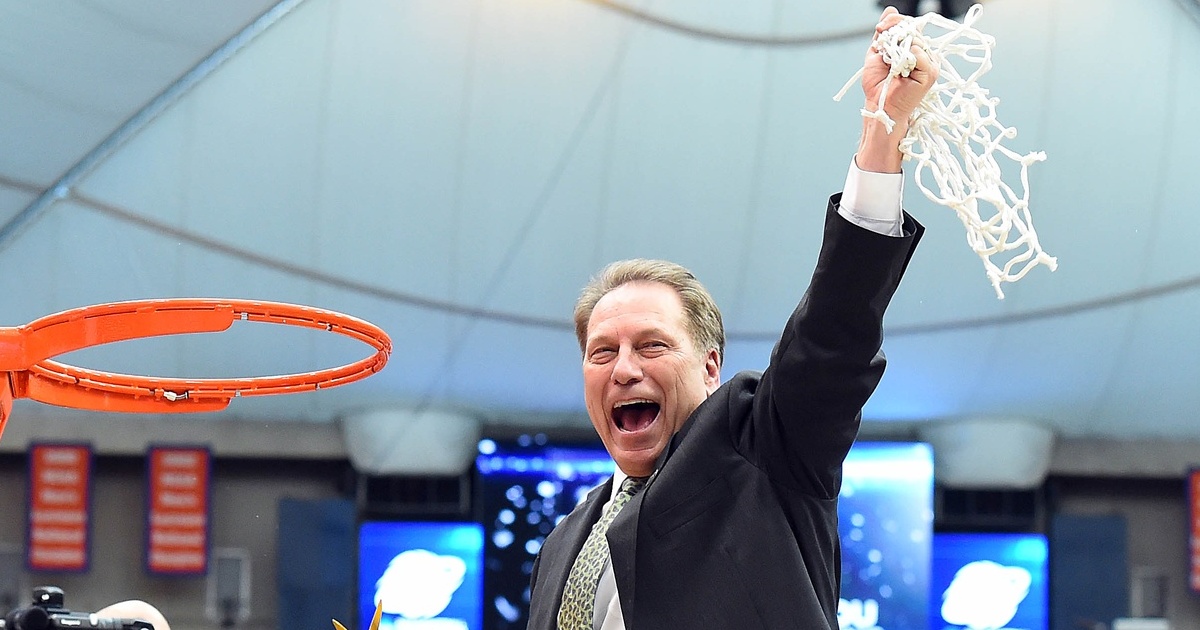 Does an early loss in the Big Ten Tournament mean NCAA Tournament success for Michigan State basketball historically?
If you've ever spent any time on Michigan State basketball message boards, or just had a conversation with another fan of Spartan hoops, you've undoubtedly read/heard something like this:
"We do better in the NCAA Tournament after a quick loss in the Big Ten Tournament."
But is that necessarily the case? Does Michigan State tend to make a deeper run in the Big Dance after a quick exit in the Big Ten Tournament?
Yes. And no.
Tom Izzo's Spartans have won the most Big Ten Tournament titles with six, but have also been eliminated in their first game six times.
Of those six one-and-done showings, three times Michigan State has gone on to win its next four games and get to the Final Four. They've also turned around and lost their first game in the NCAA Tournament twice, with a Sweet 16 appearance as well in Izzo's first trip to the NCAAs.
In other words, if the Spartans get knocked out right away, they've got a 50-50 shot at getting to the Final Four. Not quite the correlation some fans have made it appear to be.
It could be argued that getting extra rest before the NCAA Tournament is more valuable than being forced into playing two or three games in as many days. Also, the narrative could just come from fans making an excuse for a loss and being the "glass half-full" kind of Spartan.
All three occurrences where Michigan State lost right away in the conference tournament and then made a run to the Final Four came in a 10-year stretch from 2001-2010. This seemed to be the stretch where Izzo earned his nickname of "Mr. March" while scoring nine tournament victories as the lower-seeded team.
Now let's look at the other side of the spectrum. How does Michigan State basketball fare in the NCAA Tournament after winning the Big Ten Tournament?
Of the six seasons in which the Hall of Famer has led his team to a Big Ten Tournament title, three times they've been able to keep the momentum going toward a Final Four run. Most importantly, the 2000 National Championship came on the heels of a Big Ten Tournament title. So just like if they got knocked out right away, winning the Big Ten Tournament has resulted in a 50-50 chance at reaching the Final Four.
In the three other seasons where the Spartans hoisted the conference tournament trophy just before the selection show, they have reached the Elite Eight once, Sweet Sixteen once, and on one awful March afternoon, fell victim to Middle Tennessee State in the first round.
So in short, the Spartans have just as good a chance at making the Final Four by losing their first game Friday afternoon as they do if they win Sunday. But overall, they have fared better in the NCAA Tournament following a Big Ten Tournament title.