Michigan State basketball: It's time to put a complete 40-minute game together
This team has a chance to be scary if it plays a complete 40 minutes.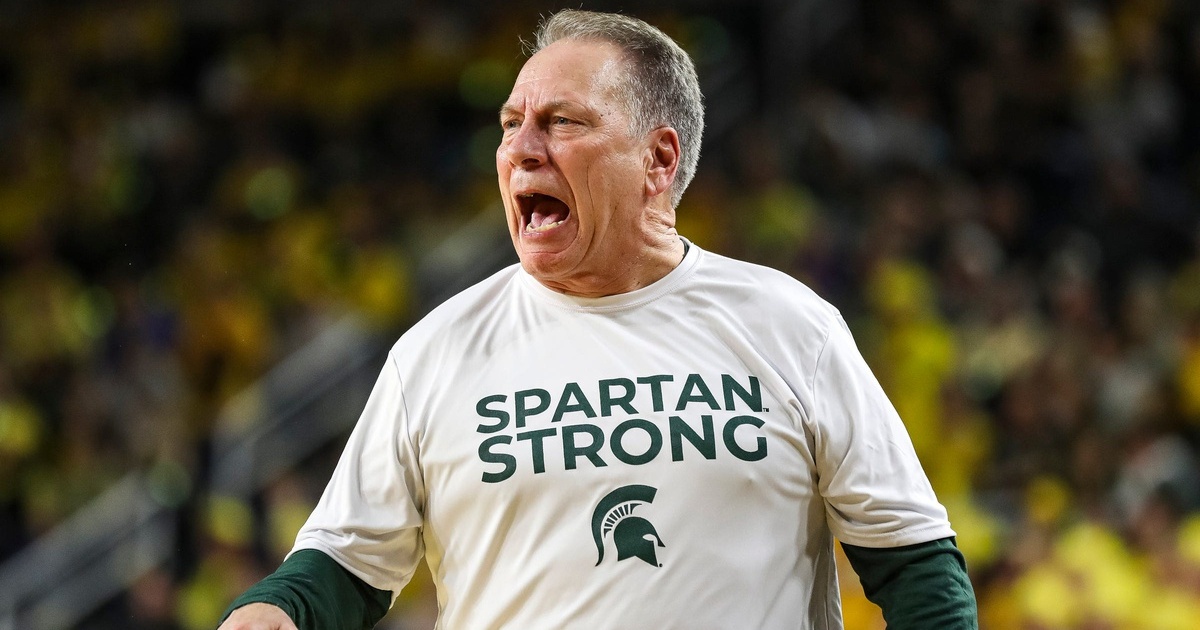 It's time for Michigan State basketball to piece together a complete 40-minute game against Indiana to recapture some momentum.
Slow starts, 10-minute dry spells, meltdowns near the end of games. Michigan State basketball just hasn't seemed to piece together a complete game in quite some time.
On Saturday night, that trend continued.
Holding a 63-57 lead at the under-eight timeout, it felt like all the momentum was on Michigan State's side after a big Joey Hauser 3-pointer. Right after the timeout, the Spartans gave those points right back. Michigan hung around for too long. And then, with two minutes left, the game was tied 72-72 and the Spartans were playing great defense with the shot clock running down on Michigan and Kobe Bufkin hit a huge contested three. That demoralized this team as they gave up another 3-pointer on the following possession and then six more consecutive points.
A game that was tied with under two minutes left finishes as a 12-point loss. A meltdown like that in the final minutes will be the difference between an NCAA Tournament win and the end of a season. That needs to be corrected.
This isn't something new, however.
As previously mentioned, not being able to piece together complete 40-minute performances has hurt Michigan State many times this season.
Here are just a few examples:
Michigan State was up comfortably against Gonzaga before melting down in the second half and losing by one.
MSU was leading Villanova by 16 with under 10 minutes left and the Wildcats only lost by two and had a chance to win at the buzzer.
MSU was up seven on Oregon with 1:28 left and the Ducks pulled within one just 30 seconds later.
MSU was beating Portland by 12 with under four minutes left and only won by one.
MSU was up 14 on Michigan with under 12 minutes left in the second half at home and the Wolverines pulled within four with under two minutes left.
MSU was up nine at Illinois with 14 minutes left and then it was tied at 60 with under six minutes left before the Spartans lost by nine.
Leading Purdue by four with under four minutes left, the Spartans couldn't hang on and lost by one.
Up nine on the road in the first few minutes, Michigan State let Indiana go on a few runs and beat the Spartans by 13.
Michigan State was leading Rutgers by eight in the second half at MSG before melting down in the final stretch and losing by six.
Add all of these instances to the Michigan meltdown in the final two minutes and you have a team that could be really, really good if it pieced together complete games, but instead it's 16-10 and in the middle of the pack in the Big Ten.
It's time for Michigan State to play a full 40 minutes on Tuesday against Indiana and show the rest of the conference that it's not a pushover.