Michigan State basketball: Tyson Walker playing like All-Big Ten first-teamer
Tyson Walker was a bright spot once again.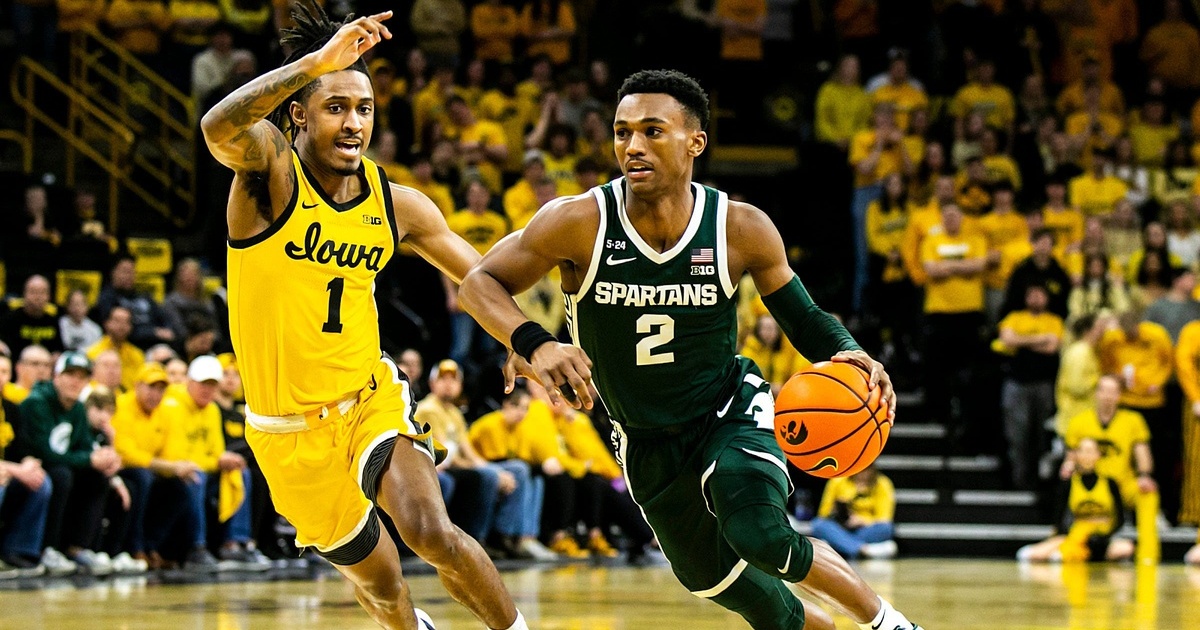 Michigan State basketball may have lost to Iowa in meltdown fashion, but we learned that Tyson Walker is elite.
For a few minutes this afternoon, I was trying to come up with some takeaways from a Michigan State basketball win over Iowa. And then the unthinkable happened.
Iowa stormed back from a 13-point deficit late in the second half to beat Michigan State 112-106 in overtime. It was one of the most shocking losses of the year and baffling would be the perfect word to describe what happened in Iowa City on Saturday.
But there was one major bright spot in an otherwise nightmare loss: Tyson Walker.
The offense was clicking all game long and a big reason for that success was Walker. He was on fire all afternoon long, finishing with 31 points, which led all scorers, on 11-of-15 shooting.
This was the best offensive showing of the season for the Spartans and it's a shame that it was wasted due to poor defense and bad coaching, but Walker really came into his own for a second straight outing. Last time out, he scored 23 points on 8-for-15 shooting and helped Michigan State past Indiana, 80-65.
On Saturday, his 31 points led the way and he was borderline unstoppable for 40 minutes before going quiet in the overtime session.
Still, he's proving that he's one of the best guards in the conference and a legitimate All-Big Ten first-team candidate. He could go out and score 20 points a night if he wanted to.
When Walker is at his best, he's shooting at least 15 times and the offense is creating for him. He's great off the dribble and can pull up for a nice mid-range bucket or take it to the rim for an easy two. The senior guard has been scoring at will lately and it's why Michigan State has looked much better over the past couple of weeks despite the record not showing that.
If the season ended today, Walker would have to at least be considered for one of those All-Big Ten first-team spots at guard. He's been that good this season and especially in the past month.