Michigan State basketball: What to do with struggling Pierre Brooks
Pierre Brooks is slumping hard right now.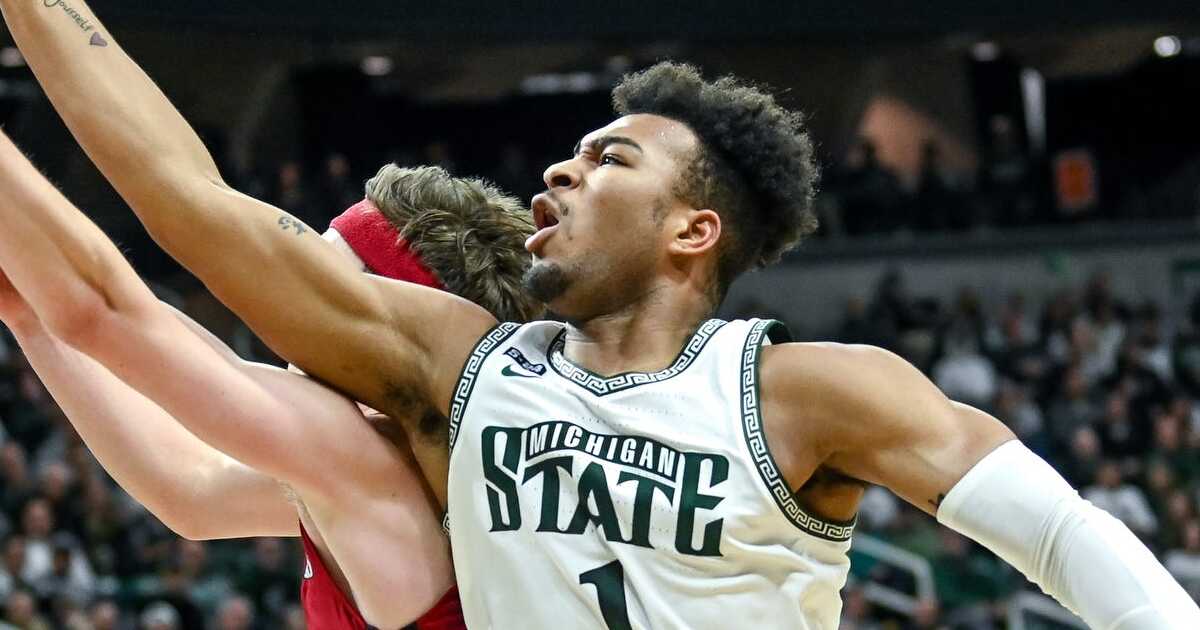 Pierre Brooks is struggling mightily as of late and Michigan State basketball needs him to snap out of his slump.
Pierre Brooks was a popular pick to be the next breakout Michigan State basketball star. Along with Jaden Akins, everyone thought that Brooks was in line for a huge jump in production, especially after he was dropping 40 points every game at Moneyball.
Through the first few weeks of the season, it felt like that prediction was going to come true. Brooks scored 14 against Northern Arizona in the first game of the year. He was shooting lights out and was averaging close to 10 points per game after back-to-back 15-point performances against Portland and Oregon in the Phil Knight Invitational.
Brooks looked like the perfect piece to come off the bench and spark the offense.
But that was short-lived.
Since those 15-point games in late November, Brooks has scored a total of 49 points. Yes, in the 17 games since, he's averaging less than 3.0 points per game. And not only that, his shooting percentage has dropped off a cliff. He's just 10-for-36 from 3-point range and 17-for-60 from the floor. Brooks has made just two 3-pointers since a Jan. 3 win against Nebraska.
His confidence has completely fallen off.
So what should Tom Izzo do with the sophomore wing? Does he continue to play him minimal minutes throughout his slump or does he give him enough time to get back on track?
For someone like Brooks, sitting him on the bench is going to do more harm than good. Sure, we've all been saying "get him off the court" when he misses a shot badly or gives up a bucket, but Brooks is only going to get better by playing. He needs to have Izzo in his corner telling him to shoot when he's open and don't overthink it. Streaky shooters can't ever get back on a good streak if they're sitting on the bench.
Is it going to help him improve if he's playing 6-7 minutes a game like he has over the last two? No. He needs to be given the green light and see the court extensively.
Let's face it, Michigan State is going to need Brooks to be a legitimate offensive threat off the bench come March and that's not going to happen with him playing less than 10 minutes per game.
Frustrating or not, Brooks needs to be on the court to get his confidence back.