Michigan State basketball: Road woes spell key to success
MSU needs to improve on the road.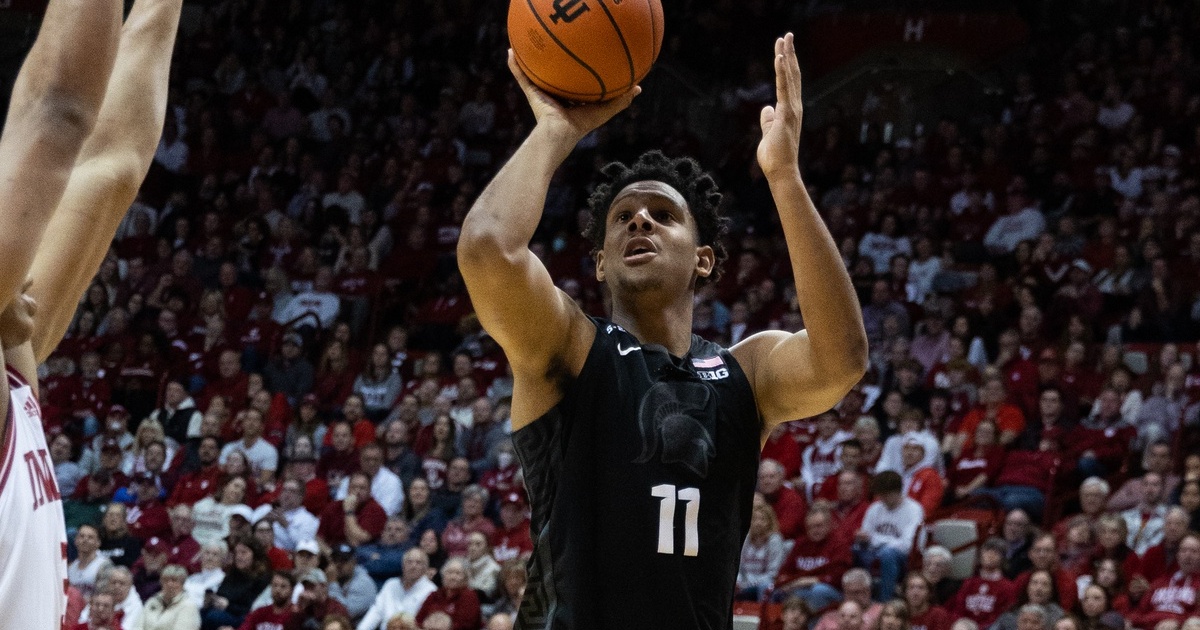 Michigan State basketball needs to finish the season strong on the road as it spells the key to success in March.
If you were to search for one word to describe Michigan State basketball this season, it would be inconsistency. Every time this team shows any sign of progress, it follows it up with a frustrating loss against a high-tier opponent.
Many of those losses were games well within MSU's grasp, but they faded down the stretch. One of the primary issues is MSU's less-than-stellar performance defensively away from the Breslin Center.
When MSU plays in East Lansing, they put together strong showings that inspire confidence in the fans. Their only two losses in twelve games at home were to No. 1 ranked Purdue by a single point, and a frustrating early December loss to a much-improved Northwestern team. Both of those losses came without Malik Hall on the floor.

In road and neutral games, MSU has posted a mediocre 5-7 record. Looking at their resume, none of their wins scream "signature" despite a plethora of opportunities. And while they have a tournament-worthy resume with six Quad 1 wins, their best road and neutral wins (Kentucky, Penn State, Wisconsin) still do not look as strong as initially led on.

Looking at their shooting from distance, you see those struggles manifest itself.

Offensively, MSU is shooting above average at home, and simply average on the road. Games against Gonzaga and Rutgers felt like slogs due to MSU's very poor shooting.

Home: 40.1% 3P (#37 nationally)
Road/Neutral 33.3% 3P (#150 nationally)

However, defensively is where you are seeing the biggest discrepancy. MSU furiously defends opponents from deep in the Breslin and is below average in road/neutral games.

Home: 22.9% 3P (#2 nationally)
Road/Neutral: 35.3% 3P (#218 nationally)

Oddly enough, MSU isn't necessarily posting better stats across the board at home versus on the road. But when they are shooting and defending as well as they are at home, that can disguise a lot of other issues.

Teams that live and die by the three have the potential to make runs in March if they get hot. But they just as easily can get bounced on a cold shooting night. MSU cannot afford that given their lack of production in the paint this season. Regardless, MSU needs to see much more consistency down the stretch if they want to make any sort of noise in March.

MSU wound up with an unbalanced schedule that is much lighter on the back end of Big Ten play. This provides great opportunities against Ohio State, Michigan, and Iowa to notch some momentum-shifting wins. Ideally MSU should grab two out of three of those remaining road games. This will give them confidence heading into the Big Ten tournament, as well as improve their NCAA Tournament seed to avoid a second-round matchup against a 1-seed.

Similar to the 2015 Final Four team, this team has flown under the radar but has the tools for a deep run. They boast strong upperclassman guard play, but no true answer to an opponent with a strong center. They also have showed us great moments of cohesiveness. Don't be surprised if this squad winds up in the second weekend if they start to gel away from the Breslin.