Michigan State basketball will be on commit watch with 4-star CG this weekend
Circle Oct. 15 on your calendars.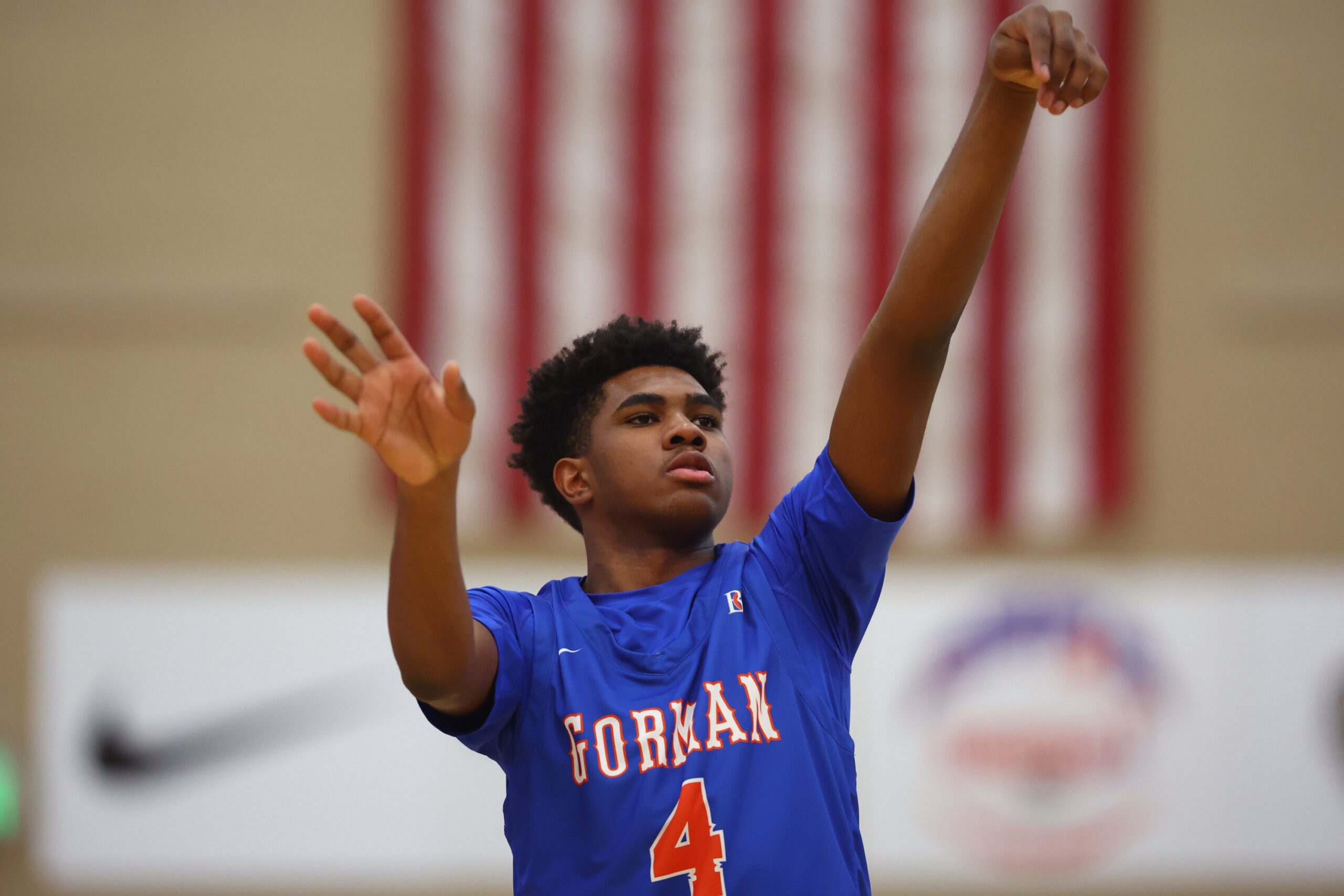 A top four-star legacy recruit will be announcing his commitment this weekend. Michigan State basketball seems to be in a good spot.
Four-star combo guard Jase Richardson will make his college decision this weekend on Oct. 15. He has a long list of finalists including Alabama, Arkansas, Stanford, Cincinnati, USC, San Diego State, Virginia, and Michigan State basketball.
Richardson has taken three official visits during his recruitment to Michigan State, Alabama, and Cincinnati. So based on that alone, it appears Michigan State is in his top three.
NEWS: 2024 four-star PG Jase Richardson will announce his college decision on Sunday, Oct. 15th.

The Top-40 recruit will choose between Alabama, Cincinnati, and Michigan State. https://t.co/DlgeLEKOXT pic.twitter.com/21z31znT2y

— Joe Tipton (@TiptonEdits) October 12, 2023
Top priority for Michigan State
The 6-foot-3 guard is the 35th-ranked player in the entire 2024 class. It's no secret that Michigan State has been recruiting him hard either. Jase took an official visit to East Lansing on Sept. 8, which was his second official visit to Michigan State.
On top of those two visits, he likely has been on campus more times than he can even count.
Jase is the son of Spartan legend Jason Richardson who played a massive role in helping Tom Izzo win his only national championship. Jason played in East Lansing from 1999-2001 before becoming the fifth overall pick in the 2001 NBA Draft. It is no secret that Jase would have grown up a huge Michigan State fan and has likely been to many State games throughout his life. He likely even grew up with dreams of following in his dads footsteps and playing for Tom Izzo in East Lansing.
However, just because his dad played for Michigan State doesn't mean he will. Sometimes kids love to follow in their parents footsteps and sometimes they want to forge their one path. It is uncertain at this time which way Jase is leaning, but he has shown massive interest in us throughout his recruitment.
Michigan State's 2024 class
The 2024 class currently sits at 24th in the country with two commitments. Four-star Kur Teng and three-star Jesse McCulloch are the two commits currently in the 2024 class.
Michigan State's 2023 class was one for the record books, and Jase committing this weekend would elevate the 2024 class closer to that level.
Can Izzo get it done again? Seemingly everything has been going his way in recruiting recently. Add in having one of the best teams in the country this season and it is no secret that Michigan State basketball is buzzing. There are currently no predictions made on 247Sports for this recruitment, so we might have to wait it out like old times to see which school wins this one.